A well-attended Talk on Ethics and Values by Swami Krishnananda was held at the Vivek Career Academy, Sector 8 here on Wednesday on the topic "Ethics and Values'.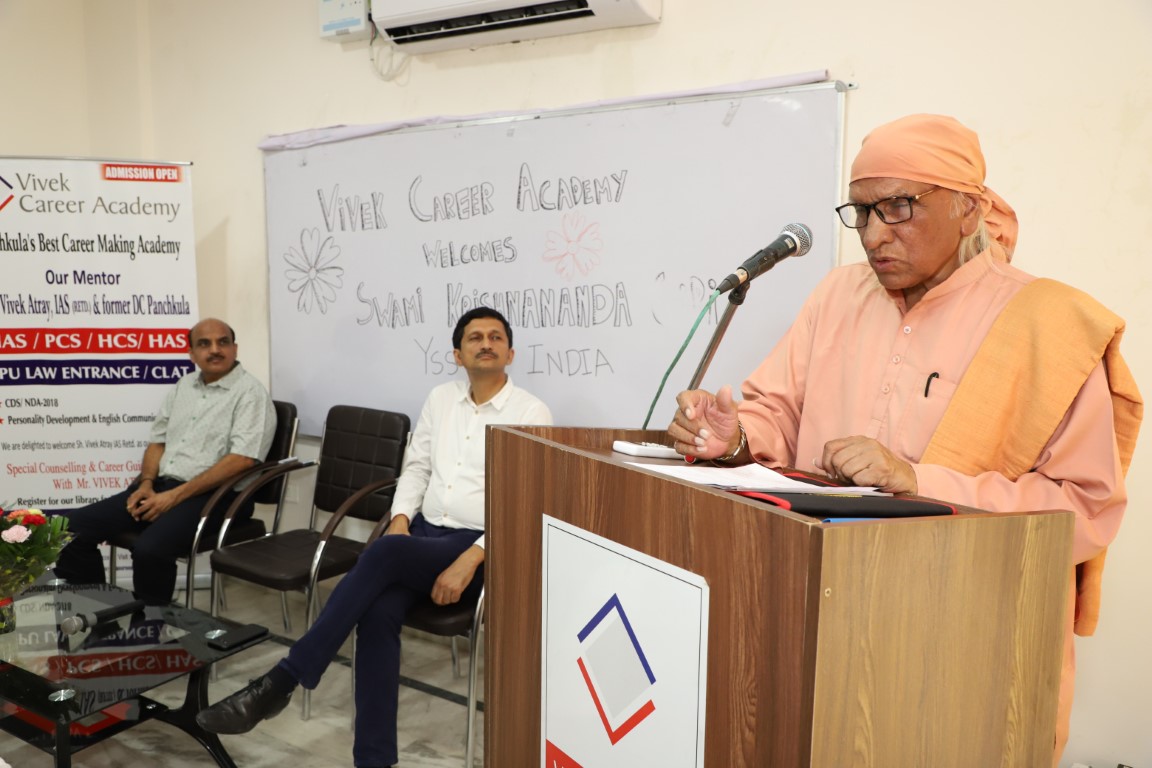 The speaker was Swami Krishnananda Giri, a senior monk of the Yogoda Satsanga Society of India (YSS) founded by Paramahansa Yogananda in 1917. Swami ji is an Electrical Engineer from IIT Bombay and has been a monk for more than 45 years. He has travelled to many countries and States of India and delivered talks there.
Swami Krishnananda Giri spoke on how the truth and honesty always pay dividends in life. He inspired the students by relating stories from ancient India and the scriptures.
His talk was based on the How To Live  teachings of Paramahansa Yogananda who was the author of the much acclaimed book The Autobiography Of A Yogi.
About 75 students and guests attended the session and interacted with Swami ji.
Vivek Career Academy regularly holds sessions for students especially those preparing for the UPSC, Civil Services exam and State Civil Services Exams.