'Sweet Concepts' from Gopal Sweets : Gopal's has always endeavored to provide the city residents with unique and upgraded services. This festive season the brand has come up with a new innovative customized service solution for all your festivities and parties, namely, ''Sweet Concepts''. It is the result of innovation and desire to add sweetness to the string of wedding ceremonies, Shagun ceremonies, Rokas, Rin hectic affairs, but now Gopal's comes to your rescue to take some burden off your shoulders.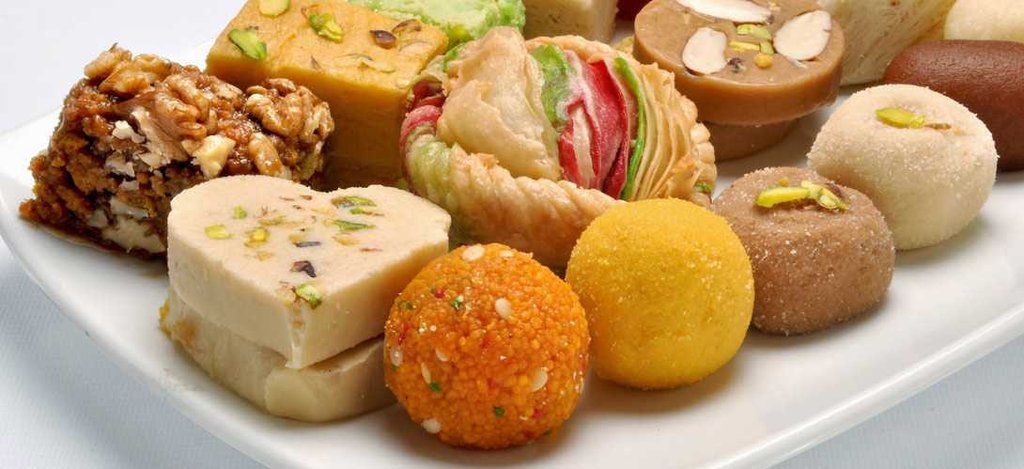 With the advent of ''Sweet Concepts'' one can avail services like made-to-order wedding & party invitations, sweet boxes, mithais, cookies, brownies, fruit boxes and customized gift hampers, all under one roof. So if you wish to opt for themed giveaways to go with each occasion then it's just a step ahead. Many of the gifts are re-usable and can be used for different purposes even after the party is over.
Gopal's to add sparkle to Festive Ceremonies

Customized Wedding & Party Solutions to make you feel special
Gopal's have dedicated ample display and service area to 'Sweet Concepts' so as to let the customers take their pick from the immaculately and aesthetically arranged items. From embellishing the Roka ceremony to splendidly celebrating the Shagun, and from making the Ring ceremony extra special to lighting up the wedding day, 'Sweet Concepts' has got exquisite range of wedding concepts that will last even during the emotional moments of VIdaai. Besides customized garlands and shagun thal 'Sweet Concepts' even offers the designing of bridal trousseau according to the theme. Same goes for the Birthday parties, Farewell parties and get-togethers.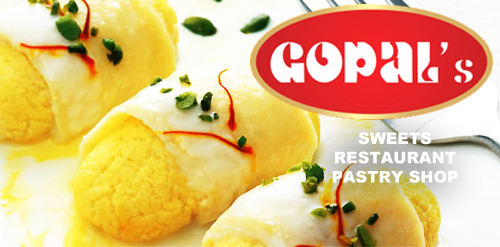 Addressing the media, Ms. Bhavna Singh, the brain behind 'Sweet Concepts', said "A wedding, unlike a party or get-together is not a single occasion. It is preceded by a series of important ceremonies and every host wants to provide flawless arrangements to the guests from the beginning of the ceremony till it comes to an end.
Gopal Sweets Menu
So we decided to come up with 'Sweet Concepts' in order to offer a helping hand to the hosts along with quality and unique facilities, besides offering our customized services for all other occasions like Birthday parties, Farewell parties, Social events and other get-togethers." She also added that customizing the requirements according to the theme not only makes the ceremony to stand out but also mesmerizes the guests, apart from making both the host and the guests feel special.