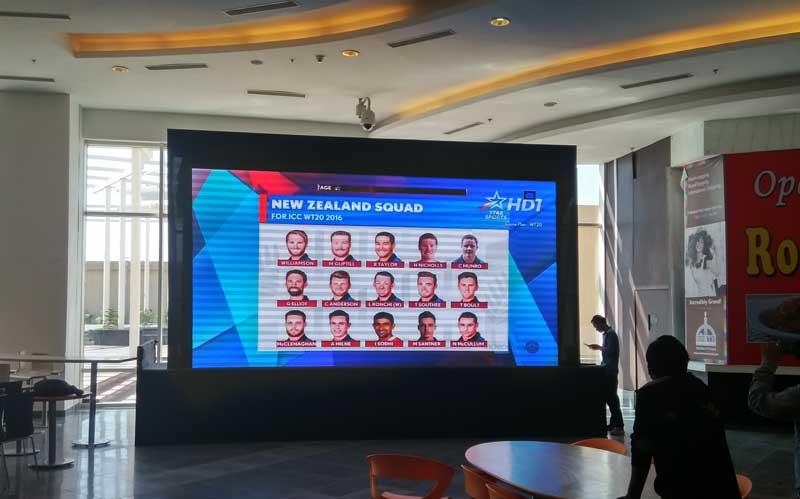 NewZNew (S A S Nagar) : The North Country Mall in Mohali has put together an interesting T 20 Fiesta. A  Huge 20 feet tall bat along with a ball  has been displayed as one enters the Mall, to give the visitor a feel of the cricketing fever that has gripped the whole country.

A huge screen of 18 by 10 feet has been established for fans to watch their Cricketing icons in live action during the T 20 tournament. As a gift to visitors and shopping enthusiasts and to add to the excitement of T 20 Cricket ,one can shop for just Rs 500 from any of the outlets housed in the mall, and this will make one eligible for not just an assured gift.What's more,you  will also get  a chance to participate in a lucky draw to win a T 20 Cricket Match ticket at Mohali's plush PCA Stadium.A pitch to play cricket has also been set up in the Mall to engage visitors and to give them a full Cricket experience.
"The idea was to provide an ambience synchronized with cricket as the T 20 World Cup is on and the game is like a religion in the country.Ours is the largest Mall in North India and we aim at providing visitors wholesome family entertainment replete with shopping options and exciting gifts as reward to shoppers. The icing on the cake certainly is the cricket pitch, ambience and option to win match tickets." Said
The T 20 Fiesta will also feature a painting exhibition on the occasion of Holi and will be on till April 3.