T-shirts and merch are never going away. This is a fact: They will forever be an item that many people would come looking for because it's an easy way to show support. It's something you can use and show off.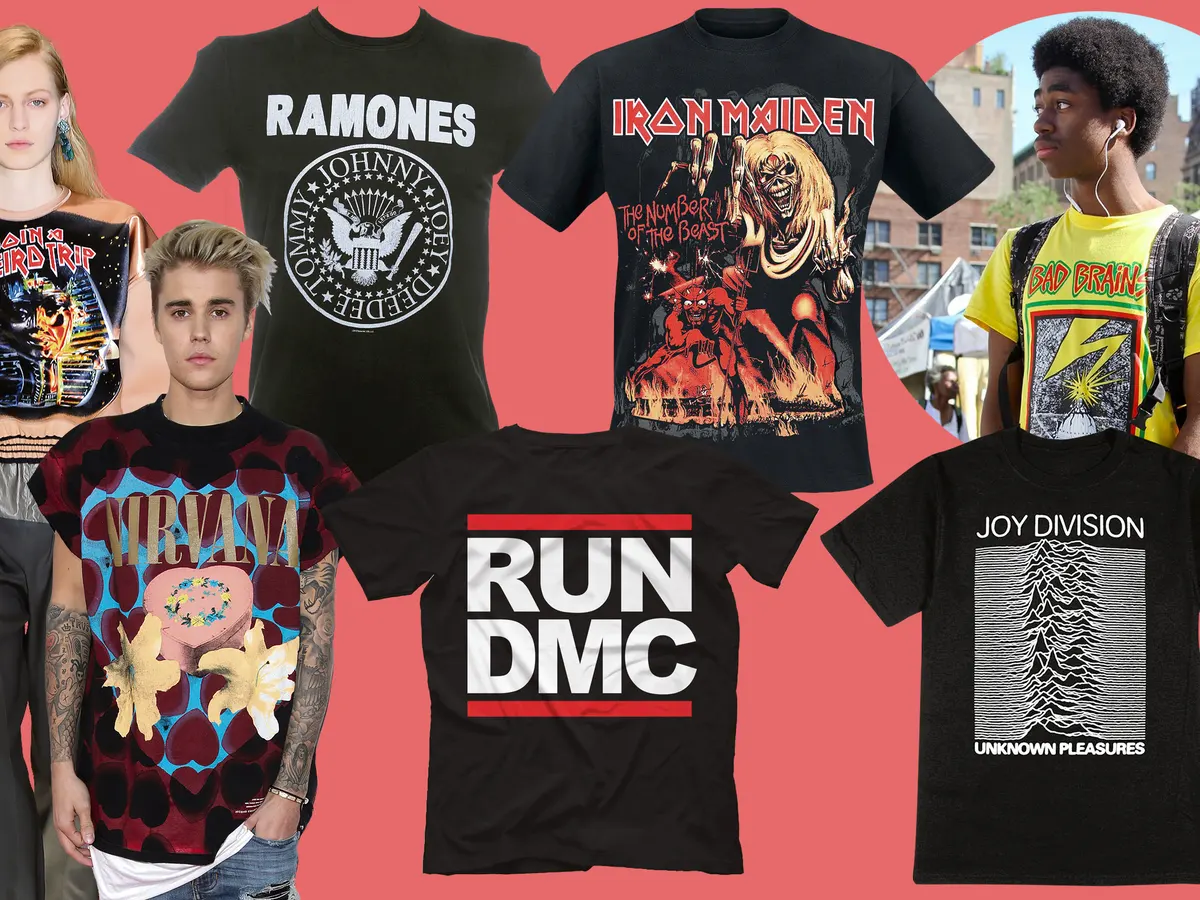 They will always be on demand. That's why a lot of businesses—big or small—are offering t-shirts to customers.
If you're planning on starting your own small t-shirt business, then there's no need to worry. It's as easy as pie.
In this article, I will give you ten tips and tricks on how to start and run your small t-shirt business.
#1 FIND A NICHE FOR YOU
If you want to stand out from all the other businesses, you need to offer customers something new. That's why you need to find that niche for you.
As mentioned earlier, there are already a lot of t-shirt businesses around, like UnifiedMFG custom merch in LA.
To do this, it would be best to know who your target market will be. It will be time and money consuming to make an effort to meet everybody's demands, so having a specific target market would help you create that image for you and your brand.
If you've got no target market in mind, think of a unique characteristic you think would have a group of people gathering for. You can try having shirts printed with, let's say, algae inks which will surely gather a large group of environment conscious individuals. With a niche in mind you can now have a brand and logo that will reflect the niche you chose.
#2 GET A BUSINESS LOGO THAT CAN BE TRADEMARKED
When you get a logo for your shirt business, it would be best to have one that you can trademark. If you use a free logo generator for your logo, then you will surely have a logo made of generic stock or clip art. This is something that you won't be able to legally trademark.
Trademarking your business logo is an important step to do because this is a legal protection for your logo. It also helps avoid other businesses from using your logo to bring their sales up due to your brand's popularity.
To ensure that you'll be able to trademark your logo, look for a design agency or maybe make your own unique custom logo.
#3 CHOOSE THE BUSINESS MODEL THAT BEST FITS YOU
Before you start selling your shirts, you should have a business model ready. There are two common business models in the t-shirt business and that is Print-on-Demand and Custom Wholesale.
Print-on-Demand is when you have a third-party vendor who does the printing and shipping. All you've got to do is send them custom designs then they'll be the one to do the custom t-shirt printing and the shipping to your customers. It's great for small orders and one-off prints, however, it will not be cost effective for customers who will buy in large quantities. Additionally, most vendors have few customized finishing options like custom shirt packaging, label, tags and more.
Custom Wholesale, on the other hand, is the buying of pre-made wholesale shirts which are then customized by you. If you do this, there are a lot of printing techniques you can offer to your customers. This is a better business model for creativity and you will be able to provide custom t-shirt packaging. It's much more cost-effective in large productions too, but it's not as cost-effective if the order has different items, colors, and sizes. Also, it would be much more time consuming since you'll be the one to do the custom t-shirt printing.
As you can see, both models have pros and cons. So you better choose the model you think you can handle well. If you're not into custom-shirt printing and want to get things done quickly, then you can choose Print-on-Demand. If you love doing the customization yourself, then you can choose Custom Wholesale as your business model.
#4 CONSIDER YOUR BRAND AND COMPETITOR'S PRICING
Another thing to consider when starting your t-shirt business would be the price of your shirts. The best pricing strategy should be anchored on the image your brand has as well as the pricing your competitor has.
The first thing you've got to do though is to know the CPU or cost-per-unit. This will help you know how much you spent on the production of your shirts. You can start from your computed CPU then increase the price to gain profit. Better aim for prices that are 30 or 50% higher than the CPU to ensure profit.
Aside from the CPU, you will have to compare your price to your competitor's pricing and adjust from there. If your competitor has lower prices than your initial one, you can lower down yours but don't make it so cheap. It can be a bit higher for a dollar or more or lower for a dollar or two. If your initial price is lower, then you have to raise that up and have it lower or higher for a dollar or two.
Always remember that your shirts' prices also speak for their quality. If it's too cheap, customers might think they're low quality. It's also not advisable to have a very large profit per unit, because customers will think twice because of their expensiveness.
#5 OFFER MORE CUSTOMIZATION OPTIONS
Customization options for your shirts makes your store more attractive to customers, most especially to those artsy and creative ones. Since there are already a lot of businesses doing so, it would be best if you have more options to offer.
And I suggest not just having more, but also unique ones. An example would be the packaging option where you have pre-designed ones as well as an option for them to allow them to create their own.
#6 OFFER DIFFERENT PRINTING TECHNIQUES
If you choose to have the Custom Wholesale business model, I suggest you offer different printing techniques. This will appeal to customers since different printing techniques make certain designs better. They also have different prices, since some are more costly and effort-driven.
No pressure on this though. It can be hard to have many printing techniques offered too, most especially if you're not familiar with the technique. You can just offer the techniques you know how to perform.
#7 IT'S BETTER TO HAVE AN ONLINE STORE
Building your own physical store would be very time and money consuming, and energy draining. With an online store, it would be easier and quick. All you have to do is create an account from your chosen ecommerce platform and pay them for the fees.
But if you dream of selling your t-shirts in your own physical store someday, then try selling through known boutiques first. This will help you build your brand's image within boutique visiting customers which will help when you already have your physical store.
#8 HAVE A WEBSITE THAT REFLECTS YOUR BRAND
Your website should really reflect the brand that you have. If your brand's all about elegance, then make sure that the elements, color scheme, fonts, etc., on your website radiate elegance. You can have black and gold or white and gold color schemes. If your brand's going for a more teen girly feel, then you can have pinks, baby blues, or purples in your color scheme.
#9 HAVE MOCK-UPS FOR EVERY DESIGN, COLOR, AND T-SHIRT STYLE
Mock-ups are images that display how your finished shirts would look like. You will need to have mock-ups for all the options you have for your t-shirts. If you have pre-made designs available, you will need to have mock-ups for all of them on different t-shirt styles and shirt color. This will help your customers easily decide on what to order. If you have a mock-up prepared for just a few options, customers might be discouraged to order from you. It should also be remembered that the mock-ups are also elements of your website that needs to uniform your brand.
#10 DO SOME ONLINE MARKETING
Last is to market your t-shirt business online. If your target market is the locals in your area, maybe you can look up custom t-shirt printing near you and see how they promote their business online. You can replicate the things that they did well on and avoid or improve the things that they did bad on.
Some easy online marketing is starting to make accounts on different social media sites and promote them by posting your shirts and their prices. If you're already getting steady profit, then you can try buying ads there.
CONCLUSION
The t-shirt business is as sturdy and timeless as the food business. You just gotta do it right to rise above the competition.
Good luck on your journey of starting and running a small t-shirt business. We'll be rooting for you and we're just here to be your partner in your t-shirt printing needs.