The Noamundi Iron Mine (NIM) of Tata Steel has been awarded the Federation of Indian Mineral Industries (FIMI) Bala Gulshan Tandon Excellence Award for the year 2016-17 for best overall performance. Mr Rajeev Singhal, Vice President ( Raw Materials ), Tata Steel, Mr R P Mali, Chief NIM, Tata Steel, Mr Sanjit Kumar Adhya, Head Operations, NIM, Tata Steel and Mr Divyanshu Srivastava, Senior Manager (Improvement), Ore Mines & Quarries (OMQ), Tata Steel received the award on behalf of Tata Steel from the Chief Guest Mr Arun Kumar, Secretary, Ministry of Mines on August 29, 2017 at an award ceremony organised by FIMI at New Delhi.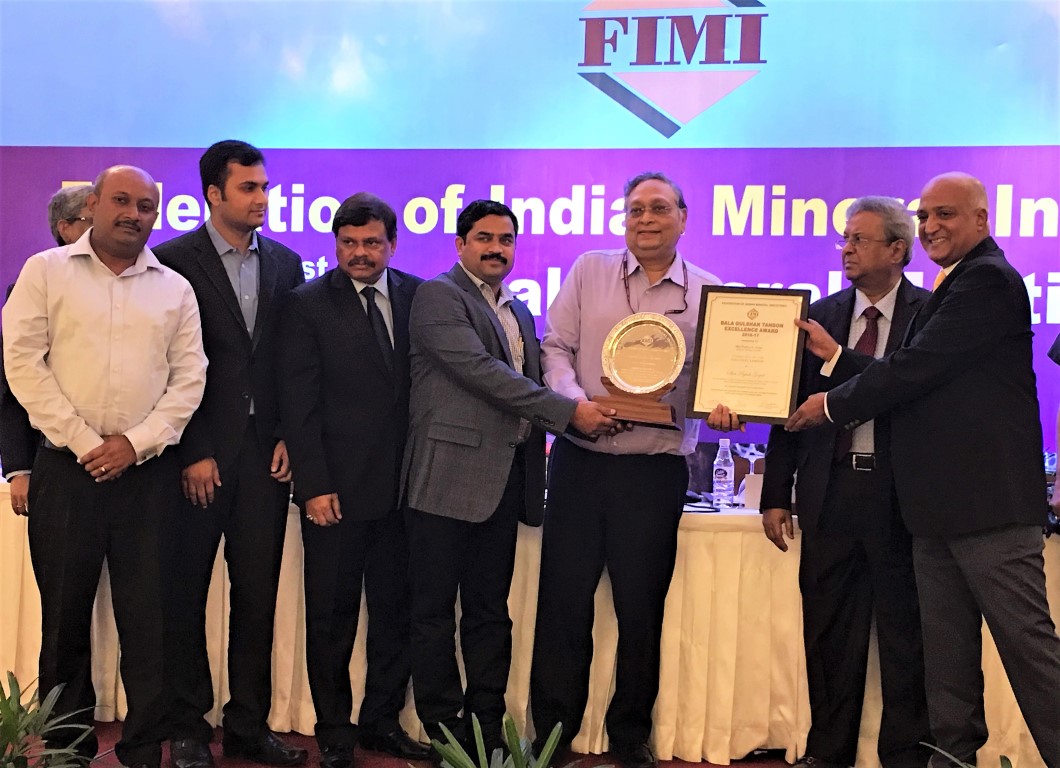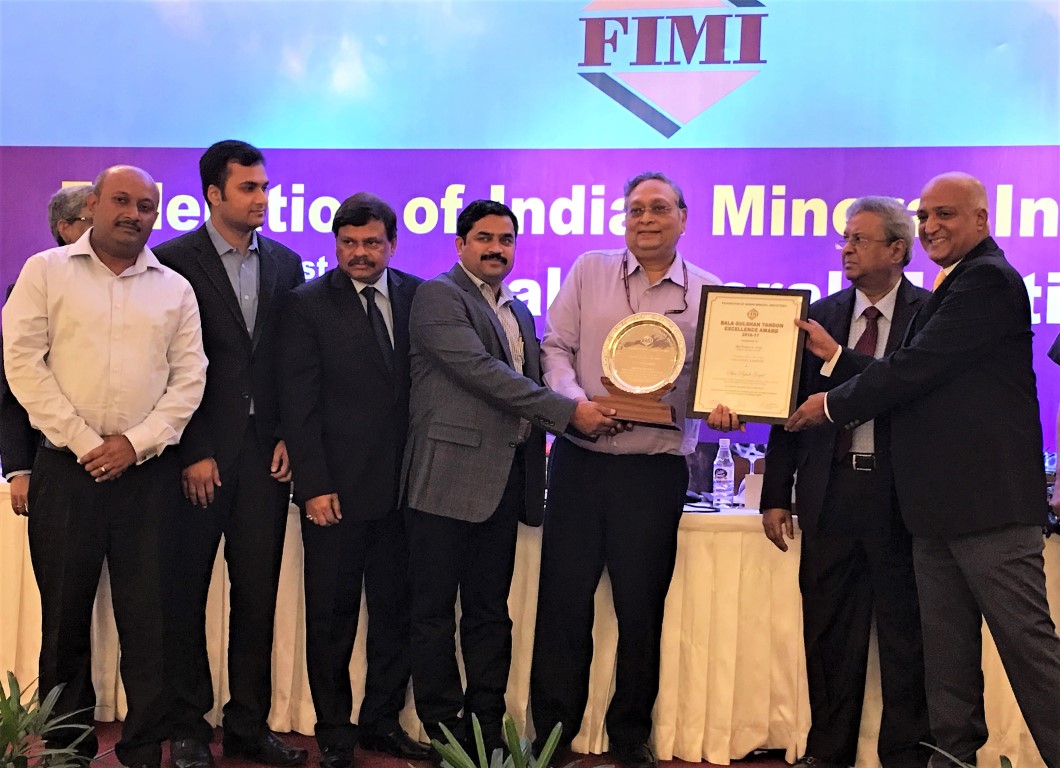 During the award ceremony, Mr Pankaj Satija, General Manager (OMQ), Tata Steel was also honoured and presented with a certificate for his significant contribution towards outstanding performance of the mine. Mr R P Mali received the award on behalf of Mr Satija.
Expressing happiness on receiving the award, Mr Singhal said: "We are honoured to receive this award for our efforts towards sustainable mining practices. Sustainability is an integral part of our business philosophy. Our endeavour has always been to impact positively on the environmental, social and economic aspects of business. We will continue to pursue excellence in mining along with sustained inclusive growth."
It was on the basis of desktop assessment and presentation, followed by the decision of the Jury Committee for FIMI Awards 2016-17 that NIM was selected for Bala Gulshan Tandon Excellence Award for the year 2016-17. The Jury appreciated the overall performance of NIM and specially recommended to honour NIM with FIMI's Excellence Award for 2016-17. NIM won this award for its excellent overall performance in economic, social, environmental, health & safety initiatives in its areas of operation. FIMI has instituted the awards scheme to motivate and recognise the efforts of mining industry for having addressed economic, social and environment sustainability issues in an exemplary manner.