Ms Jagdeep Kaur, renowned Entrepreneur, Social Worker and President of the Residents Welfare Association (RWA) of TDI Wellington Heights, Sector 117, Mohali, has been busy in lockdown organizing online contests for DPC Prince & Princess, besides taking good care of her housing society. 
Ms Jagdeep, founder director of Dance Pe Chance (DPC) said, "DPC Prince & Princess Online Contest is a new concept, where you can see many videos of kids showing their talent on Facebook page of 'Dance Pe Chance'.
https://www.facebook.com/dancepechance/
These vides can also be sent via Whatsapp number 81000-30003 for participation.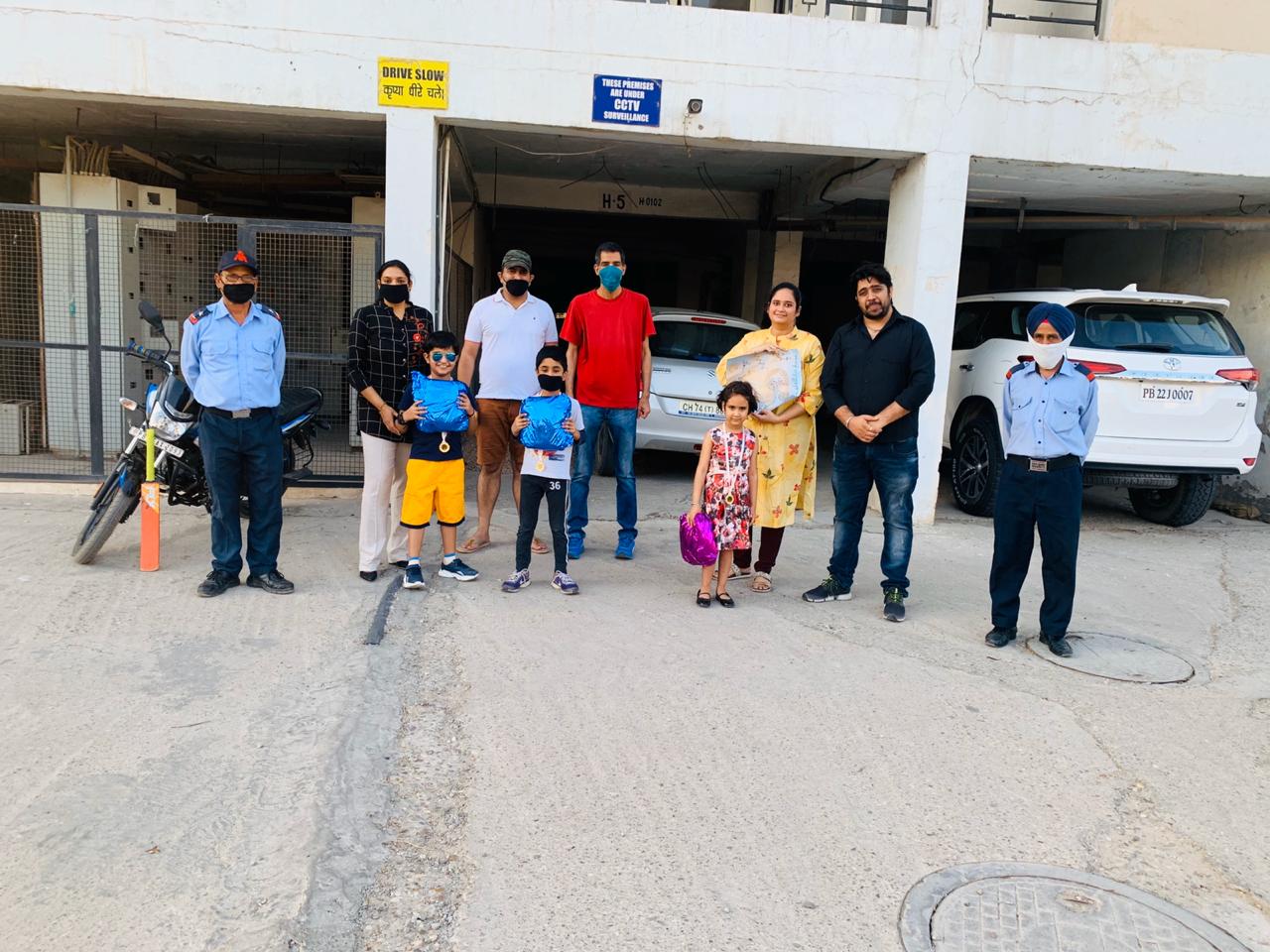 She is already known as one of the Enterprenure and popular for her multitasking working style.
Now, in this Lockdown as all ladies she is also taking care of her family, doing cooking and learning new things in cooking too. Handling her Business as well started working on some new concepts.
After all these she is now, handling a position as President in her own Society TDI Wellington Heights, Sector 117, Mohali.

We have taken her interview and we came to know how nicely she and team RWA arranged everything in their Society too in this Lockdown period.
Other members of Team RWA include Mr Sharat Pathak (General Secrectary), Mr Sukhvinder Singh Gandhi (Finance Secretary) and Mr Pushpinder Singh. They are working together for the welfare of the Society.
Team RWA is providing grocery, fruits, vegetables, milk products etc to society residents with the help of Reliance Fresh and Reliance Mart. An ATM Van service is being provided with the help of HDFC Back. A doctor also visits the senior citizens of the society. Team RWA has provided 12,000 meals to poor people during lockdown via the Balongi Police Station.
Visitors like Zomato, Swiggy, courier, milk venders, newspaper venders are stopped at gate of the society to ensure safety of the residents. Not only this, the RWA has also kept the residents entertained through various activities like daily Sabad Kirtan in the evening, mask making competition, art Competition and the winners are given medals by the RWA.