This curated exhibition   Lokatma (An initiative working with folk artists in various states) opened at Bikaner House, Pandara Road, New Delhi here on Thursday. The ten-day exhibition and sale will continue till July 15, 2018, including.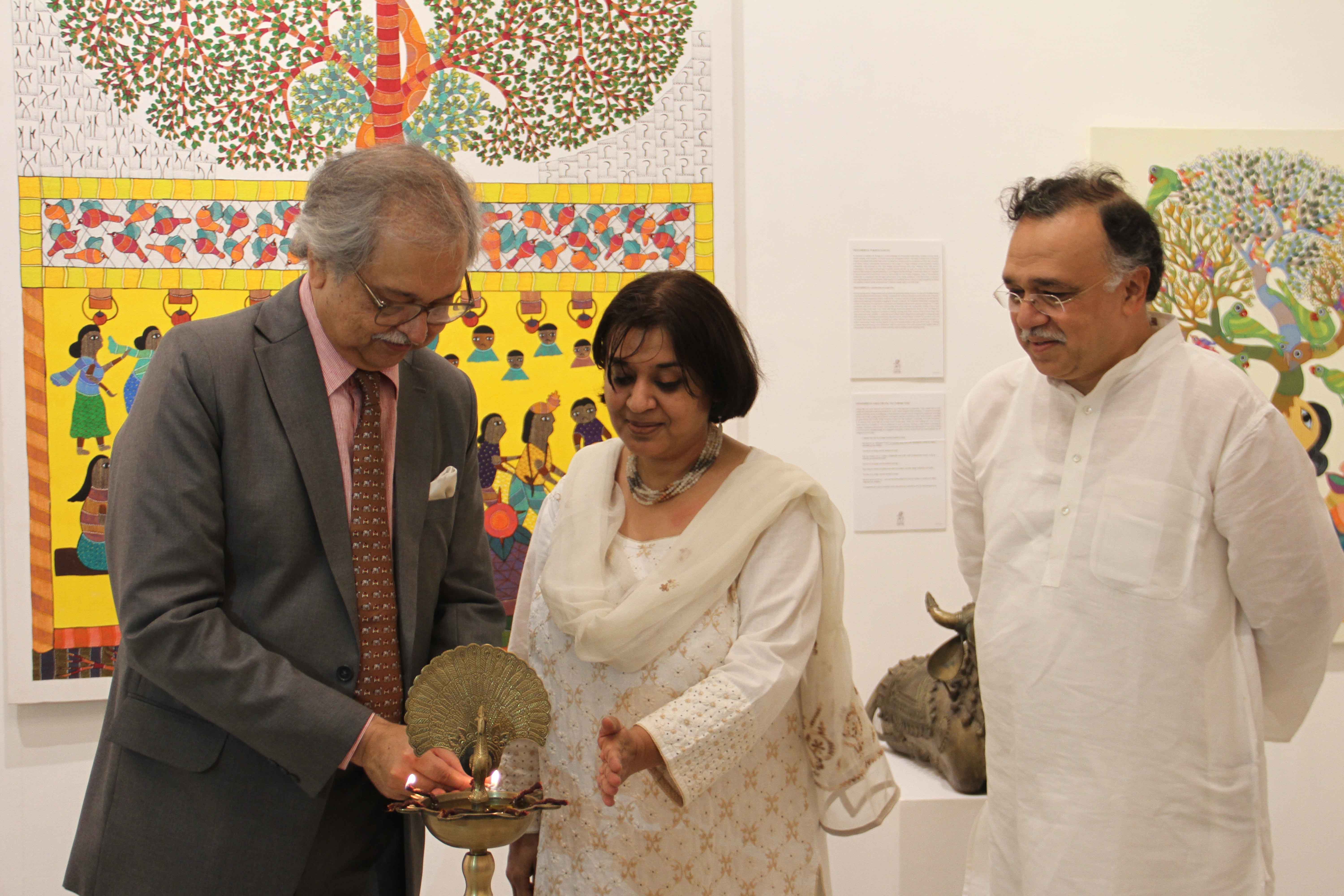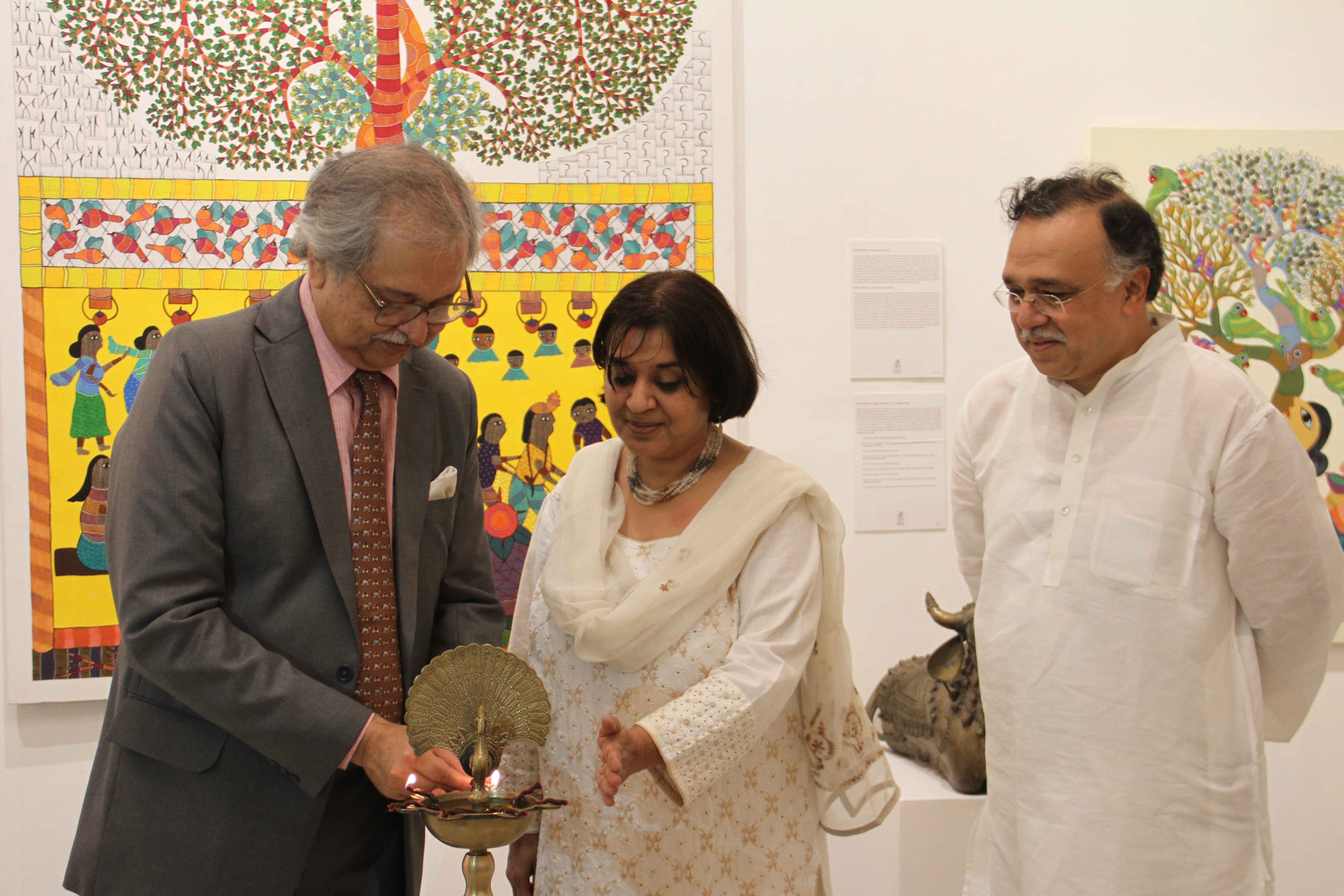 Bangla Patachitras from West Bengal, Maithil Paintings from North Bihar, Gond art from Madhya Pradesh — complemented by distinctive local sculptures.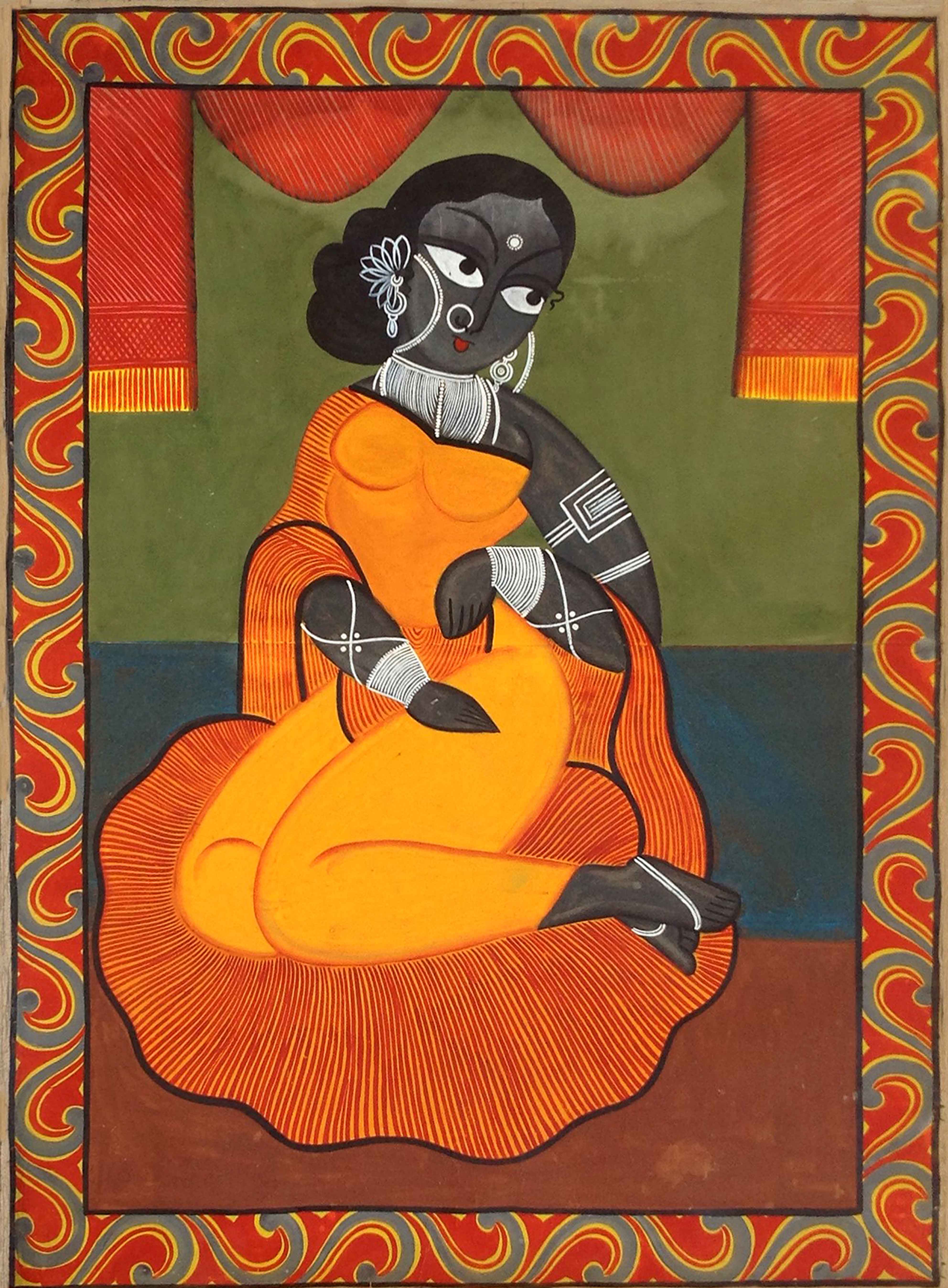 Over 36 master folk artists are showcasing around 60 paintings and sculptures.
Chief Guest Professor Rudrangshu Mukherjee, Chancellor Ashoka University inaugurated the exhibition.
Gauri Varma, Founder Lokatma, welcomed the chief guest and visitors.
Lokatma is a Delhi-based private initiative established in 2013 to showcase and market Indian folk art. It aims to present paintings and sculptures reflective of the finest Indian folk traditions, curated in the context of their rich socio-cultural meanings, sourced from a wide community of talented, village-based master-artists.
The initiative is based on the pragmatic recognition that ultimately, the best rural art needs constructive patronage and monetary returns to survive. While Indian modern and contemporary art have achieved 'brand recognition', ironically, folk art, which has inspired some great modern Indian artists, still struggles. In well-meaning urban art circles, it may be treated as a partly 'philanthropic' activity to be engaged in occasionally, or is unfortunately seen by some as a government-subsidized low-priced 'mela' phenomenon with no significant takers amongst 'high-end' connoisseurs. LOKATMA is conceived as a 'folk art boutique' to celebrate Indian folk paintings as a living, globally relevant, intuitively creative and valuable form of art.
Lokatma carries a diverse collection of more than 200 beautiful paintings on paper, canvas and cloth, many specially commissioned, by more than fifty master folk artists living in the states of Bihar, Bengal and Madhya Pradesh. lt seeks to help these artists earn a livelihood while motivating them to produce their best. LOKATMA has sold collectible folk paintings and sculptures to art-lovers in India, Hong Kong, Singapore, South Korea, Australia, Dubai, Palestine, Belgium, Netherlands, Switzerland, Norway, UK, Canada and the US. Buyers include schools, private companies, art collectors, entrepreneurs, consultants, managers, diplomats, academicians, journalists, educators, lawyers, venture capitalists, bankers, housewives and politicians.