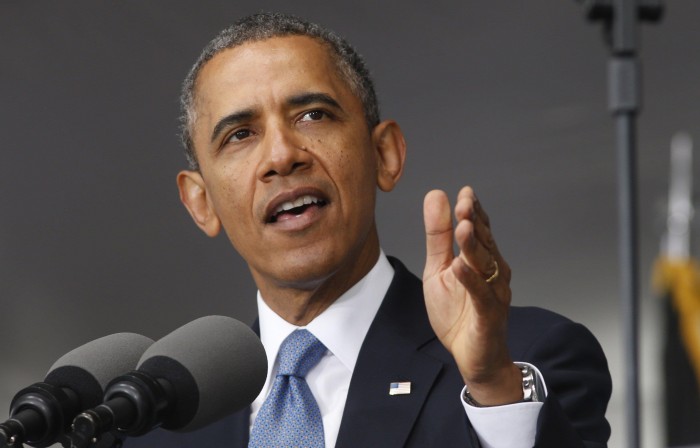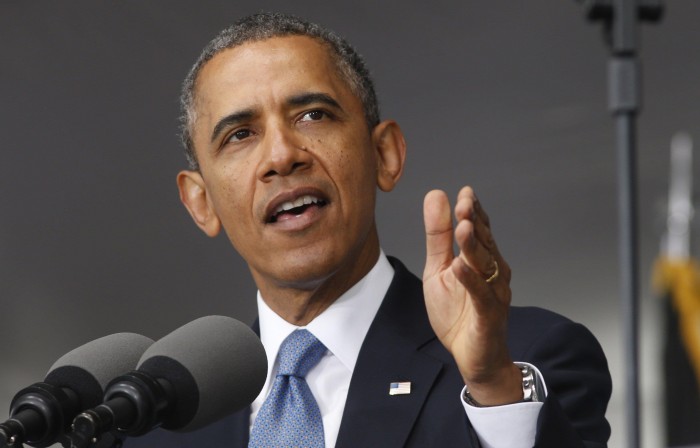 NewZNew (New Delhi) : U.S. President Barack Obama has said "safe havens" of terrorism inside Pakistan were not acceptable and those behind Mumbai terror attacks must be brought to justice.
"I have made it clear that even as the U.S. works with Pakistan to meet the threat of terrorism, safe havens within Pakistan are not acceptable and that those behind the Mumbai terrorist attack must face justice," Mr. Obama said in an interview to india Today magazine which has been published in the upcoming issue of the weekly.
Mr. Obama, who begins his three-day visit to india on Sunday, said, "As President, I have made sure that the U.S. has been unrelenting in its fight against terrorist groups — a fight in which Indians and Americans are united."
He said those killed in the September 11, 2001 terror attacks in the U.S. included Indians and there were Americans among those who were killed in the Nov 26, 2008Mumbai terror attack.
Pakistan on Thursday banned Mumbai attack mastermind Hafeez Saeed-led Jamaat-ud-Dawa and slapped foreign travel restrictions on Saeed.
"On my previous visit to India, my first stop was the memorial at the Taj Hotel to pay my respects to the victims, meet with survivors and send a strong message to the Indian people that we stand together in defence of our security and our way of life," he added.
The U.S. President said that like other people across the world, Indians and Americans were horrified at the senseless slaughter of so many students and teachers at a school in Peshawar in Pakistan on December 16 last year, which was "a painful reminder that terrorists threaten us all".
"We have deepened our cooperation against terrorism, and we work together to prevent the spread of nuclear weapons," he said.