The Evolution of gaming in India: How it is Regulated: During the pandemic year, the impact on our livelihood is not only on our lifestyle but also on how we are now used to entertaining ourselves. Before the pandemic, we entertained ourselves by watching movies in a cinema hall, playing games in the field, or doing physical activities.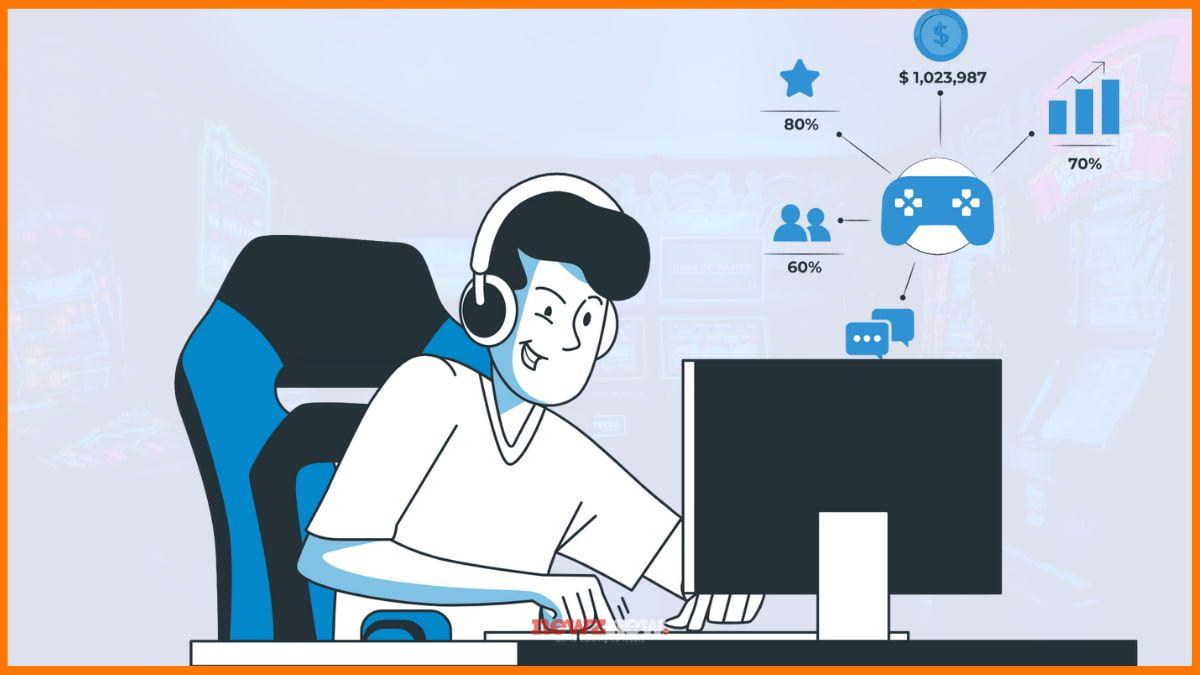 Still, during the pandemic, we had to switch ourselves online due to the lockdown in the whole country, and it became the golden period for the online gaming industry. The growth that it showed in this period is beyond imagination if, to be exact, we can say it has boosted over more than 65 percent from pre-pandemic levels.
The enhanced graphics and the new challenges put by the creators in the game make it even more interesting and more addictive to us.
As the online gaming industry is booming in India, we have also seen that the government of India is proposing some regulatory commission to oversee this gaming industry.
What are the types of online gaming currently in India?
As per the current scenario, we can identify it into three main categories:
e-sports: the games which used to get played on remote gaming consoles or in video gaming shops or centers in the late 90s but now, it is getting organized by organizers or the gaming creators for professional players.
Fantasy sports: in this game, you will have to choose a team of your own and will have to bet your money on that team; you will earn points on the performance of the players you have chosen to create your own team.
The casual game: this game is fully based on your physical and mental capability to get a favorable Examples of such games are volleyball, football, cricket, and many more.
The games on which you are betting your money are considered to be gambling.
Market share of online gaming in India:
Currently, it is very likely that the revenue of the online gaming industry will exceed more than $1.5 billion by the end of 2022, and it is expected by experts that it will exceed more than $5 billion by the end of 2025.
In India, it is recorded that it has shown growth of 38% from 2017-2020.
In the world, players from India have the highest percentage of those players who are new paying users, and it is very likely that it will grow at a rate of 15% and will reach RS 153 billion in revenue by the end of 2024.
The number of paying gamers has increased from 809 million in 2020 to more than 95 million paying players or gamers in India. This report has been published by FICCI and EY, and the revenue has increased by 26%.
Why is it necessary to regulate the gaming industry in India?
The regulation lacks: with the booming industry of this gaming world in, India has a lack of regulation. There are no strict laws or regulatory systems in India imposed by the government on the online gaming industry.
Privacy of the players: many gaming sites and apps have been reported to leak the private information of players or misuse their private information. Hackers are hacking and misusing their information.
Wagering and betting: many games have become controversial due to the allegation against them for betting and gambling.
Economic background: this industry has an organized revenue-generating source. They are currently producing more than 15,000 jobs in a year by organizing e-gaming tournaments.
Addiction to the game: a large group of the population is addicted to online gaming. They are living their life on screen for more than an eye can bear.

Many teenagers are spending more than 10 hours on online games.
Many psychologists have also brought up that consuming so much screen time will have a bad effect on the eyesight and health of the person who is playing so many games.
We can see the side-effect of this addiction is near-sightedness.
Why impose central-level law:
Online gaming for real money has thus long been a state issue, but state governments have claimed it is very challenging to implement some laws, such as geo-blocking particular apps or websites within their state's borders.
There is a worry that laws approved in one state may not apply in another, which has led to inconsistent regulation of the internet gaming business nationwide.
In contrast to the Centre, state governments also lack the necessary blocking authority to enact orders preventing access to offshore betting sites.
What are the steps taken to regulate by the government?
The Center has provided states with a helpful list of dos and don'ts to help teachers and parents become more informed.
State governments have been urged to regulate the virtual gaming industry by a number of high courts.
In the majority of the country, skill-based games are permitted, whereas games of chance are considered gambling, are viewed as immoral, and are not authorized.
Since betting and gaming are state issues, each state has its laws. Except for Goa, Sikkim, and the Union Territory of Daman, every state in India expressly outlaws all forms of gambling, betting, and wagering on games of chance.
The states of Assam, Andhra Pradesh, Nagaland, Odisha, Tamil Nadu, and Telangana have also imposed limitations on skill-based games.
Legal framework issued for online gaming in India?
There is currently no comprehensive legislation regarding the legality of internet gaming, which places it in a regulatory gray area.
The majority of the nation allows skill-based games, whereas the majority of the nation considers games of chance to be immoral and illegal gambling. Since betting and gaming are state issues, each state has its own laws.
All states, with the exception of Goa, Sikkim, and the UT of Daman, forbid gambling of any kind, including betting on games of chance.
Other states that have imposed prohibitions on skill-based games include Assam, Andhra Pradesh, Nagaland, Odisha, Tamil Nadu, and Telangana.
However, the Kerala High Court recently agreed with the industry's position that skill-based games shouldn't result in restrictions on online gaming for real money.
Some other reasons why to regulate online gaming:
Offshore gambling sites: The majority of cricket wagering or to play online casino in India is conducted on sites like Getaway, Bet365, and Dafabet. Although Indian visitors can access these websites, their headquarters are in tax havens like Malta, Cyprus, and Gibraltar.
Third-party wallets: In India, money is transferred to gambling websites using third-party wallets like Skrill and NE teller. Users load funds into these prepaid wallets from their bank accounts so they can use them to send money anonymously.
Conclusion:
Interested in knowing more about the evolution of gaming in India or want to explore more about playing online casino games ? Keep following this space for more such amazing topics on online gaming or simply explore a real online gaming casino such as the Lion567(add the link)