What is academic writing?
Academic writing is a writing done with several reasons. It is assigned at the higher educational establishment like university or college. Its main objective is to inform a reader about a topic supported by citations or references to other sources.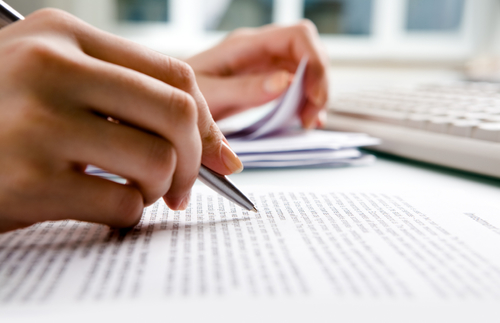 Academic writing is linear. It has a single point or topic to adhere to and every part is dedicated entirely to this topic. Academic writing is characterized by the following:
Standard structure that may vary from paper to paper;
Presence of citing and referencing;
Topic are focused on abstract things, processes, relationships;
Use of an academic formal tone that dictates definite words and phrases;
Awareness of who your audience;
Consideration of certain punctuation and grammar rules.
Academic paper writing is a very popular style of writing as annually millions of papers are assigned to students who contribute to their number.
Features of academic writing
What makes academic writing stand out among other writing styles? There are several features of this style you need to remember to be more convincing writing paper.
Complex language
As academic writing is a formal one it requires using a more complex language. That means that words must be longer, the content must be dense and varied lexically. Phrases based on nouns should dominate verb-based ones. The content is more complex grammatically as well. Subordinate clauses outnumber passive voice forms.
Formal style
Academic style is usually formal. That means avoidance of colloquial language, contractions, cliches, abbreviations, imperative tone etc. The text is usually written in the third person, has longer sentences and there is no addressing to a reader.
Precision
Any information and data mentioned in the texts of academic writing must be precise. There should not be figures and facts that are not confirmed by other sources or experiment.
General objective
College writing has nothing to do with personal objective. There is no reference to readers. The main focus is made on the data that must be provided to the audience and presenting arguments. Nouns and adjectives are used more often than verbs and adverbs too.
Focused on explicit relationships
Most of the university papers like custom essay writing or thesis consist of several parts. The main task of the writer is to relate them to each other and make the content coherent. Explicitness can be achieved by use of signalling words.
Accurate vocabulary
The main point of all writing tips in academic texts is use of terms with narrow meaning. The text must have definitions of these terms and they must be used accurately in the sentences.
Hedging
Hedging is a writing technique that means that information must be conveying in the factual way. One more important feature of hedging is a concept of cautious language. It means that decisions about the stance and the claim strengths should be made.
Usually, there are the following features of hedging: introductory words, adverbs of frequency, modal nouns, to-clauses with adjectives etc.
Evidence and justification
Every claim made in college writing must be supported by evidence or justified. Moreover, a writer should show the understanding of any source you use in the text.
Thorough planning
Academic writing must be thoroughly planned to be highly valuable. It is composed on the basis of a deep research and analysis of numerous credible sources. As a result, en effective paper can be written only if it is well-planned.