The Mirchi Gang of Girls Reunite! : Each year Women's Day witnesses events around the world celebrating Social, economic, cultural and political achievements of women. There are campaigns and initiatives around the globe to support gender parity and encourage women empowerment.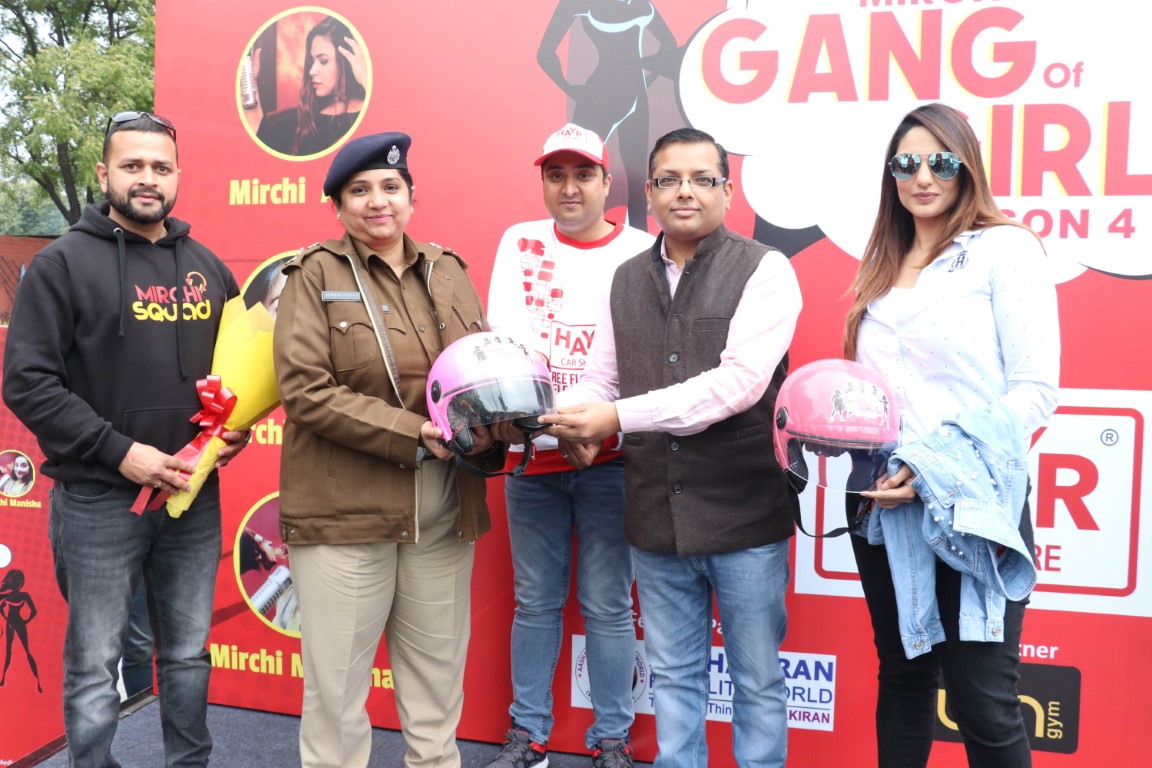 After getting overwhelming response and appreciation last year, 98.3 Mirchi Chandigarh once again created a stir in the city this Women's Day by organising Season 4 of Mirchi Gang of Girls powered by Hayr Car Share. The activity entailed a group of women led by Mirchi RJs Charu, Ashi, Mehak and Manisha hitting the roads of Chandigarh in their open jeeps, bikes and their Hayr cars as Hayr is coming up with a unique, first of its kind car sharing app that will further ensure women's safety. Hayr's new app will give women an opportunity to self-drive rented cars throughout the city at affordable cost.
Before the drive began, fitness partner of Mirchi Gang of Girls- Burn Gym – conducted a self-defence session for all the ladies. The session was led by trainers of Burn Gym, who gave useful tips to the audience to ensure their safety and security.
Mirchi Gang of Girls drive was flagged off by 2008-batch Punjab-cadre IPS officer, first female SSP of Chandigarh Nilambari VijayJagdale. Mirchidar tadka was added when an affluent Punjabi Film Actress Japji Khaira drove with the Mirchi Gang after the flag off.   
It started from Chandigarh's iconic Sukhna Lake and passed through Matka Chowk, Kisan Bhawan, Piccadilly Chowk, Gurudwara Chowk and back to Sukhna, completing a circuit of approximately 15kms.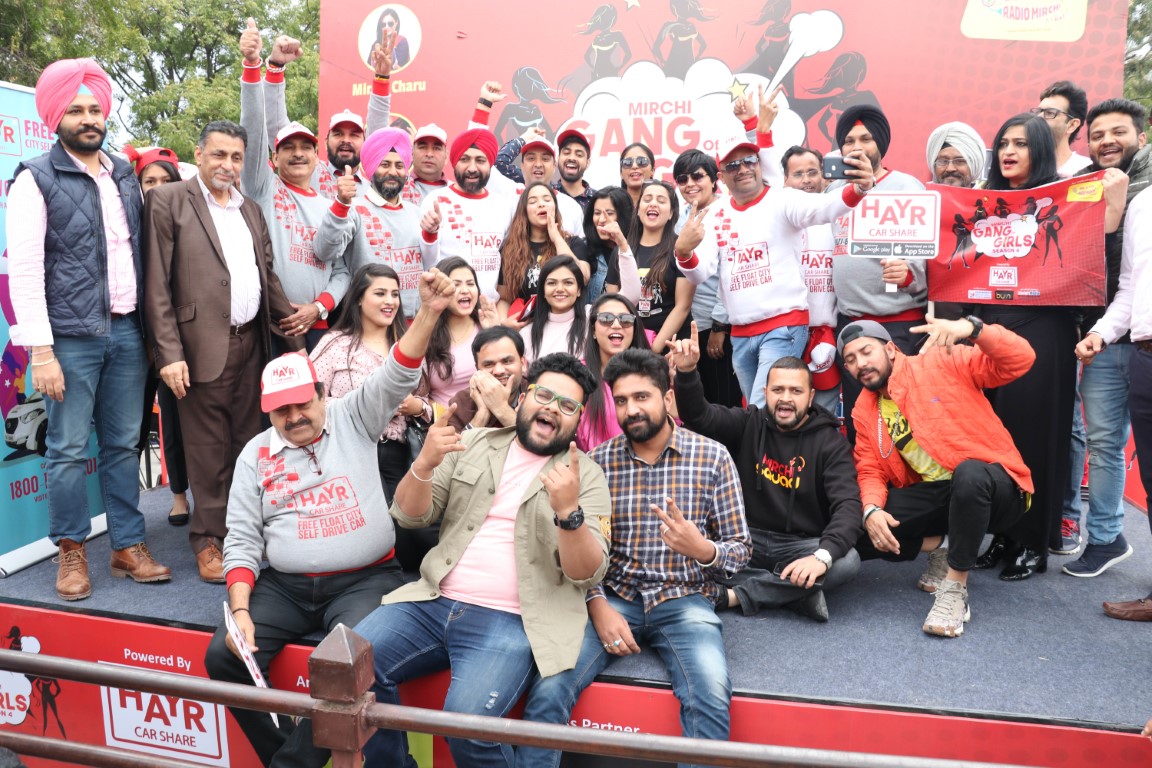 Speaking about the initiative, Prabhu Jha, Cluster Head of upper north, said, "Team Mirchi is extremely happy to bring the 4th edition of Mirchi Gang Of Girls to honour and celebrate the strength of women. We are humbled by the response and love we got from all the women in Chandigarh. Glad we got an opportunity to repay them in Mirchidaar Style."
RADIO MIRCHI SALUTES THE SPIRIT OF WOMANHOOD!
Entertainment Network India Limited (ENIL), popularly known as Mirchi, we are present in 67 cities, 21 web radios, 8 cities in U.S.A, 3 in UAE, 1 in Bahrain and 3 Ishq Frequencies. Launched in 2001, Mirchi now operates across the country with 3 distinct brands- Mirchi, Mirchi Love & Ishq (advertising partner of TV today network). With the highest listenership across the country and a track record of developing innovative content, Mirchi has been expanding and retaining its audiences and advertisers through the years.
Mirchi has delighted listeners and the industry with its exciting properties such as Mirchi Music Awards (in 8 languages) & Mirchi Top 20. Mirchi is also the biggest concert player in the country. Mirchi's initial foray into digital space has helped it gain a strong position- 21 online radio stations, biggest radio website & biggest on Facebook, Twitter &Youtube. Mirchi is also the 1st Indian brand to go international with the launch of the brand in the USA. Mirchi can also be heard at T3 international airport, Delhi and for the 1st time on Indian railways on Kalka Shatabdi. With such a wide presence, on -air, on-ground & on digital, Mirchi is truly everywhere
MIRCHI SUNNEWALE ALWAYS KHUSH