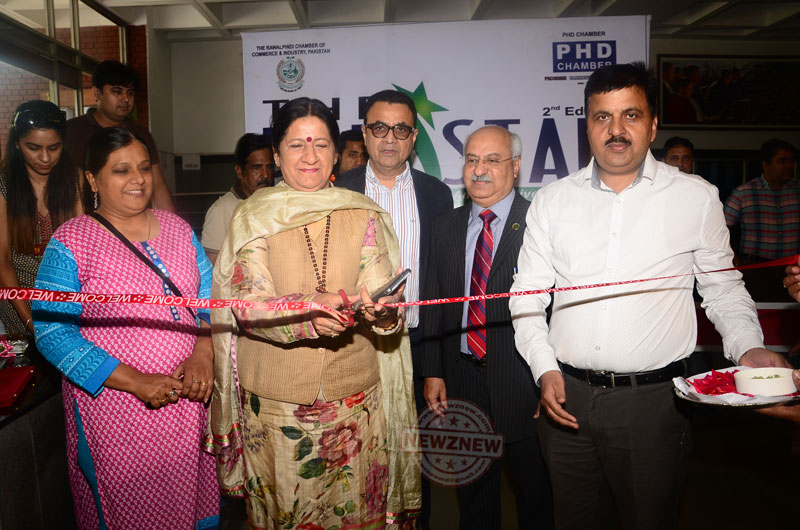 NewZNew (Chandigarh) : The five day event, 'The Pakistan Show' 2015 opened to a colossal response here today at Himachal Bhawan. The show is being organized by the industry body PHD Chamber of Commerce and Industry and Rawalpindi Chamber of Commerce and Industry, Pakistan from 26th to 30th March, 2015.
Ms Poonam Sharma, Mayor, UT Chandigarh formally inaugurated the Show. The Mayor appreciated the quality of exhibits. Calling upon the masses to visit and experience this exhibition, she said, it is a unique endeavor of both the Chambers of Commerce and Industry, adding that only such efforts as this go a long way in promoting not only business to business but people to people connect also.
Dalip Sharma, Director, PHD Chamber said, "The visitors have been thronging the venue since morning. The footfall is increasing with the passage of time. The visitors, he said, seem visibly happy with the exhibits from Pakistan."
"The response to the earlier expos has been tremendous, which encourages us to visit and exhibit in India year over year", echoed exhibitors from Pakistan.
"Pak Show brings the two Punjabs together. These shows happening over a number of years are testimony to the fact that the business communities on both the sides of the border are keen and eager to see peace ushering in on both the countries", said the Chairman, Regional Trade Council, Rawalpindi Chamber of Commerce and Industry, Khursheed Barlas after the inauguration of the 5- day expo and cultural extravaganza.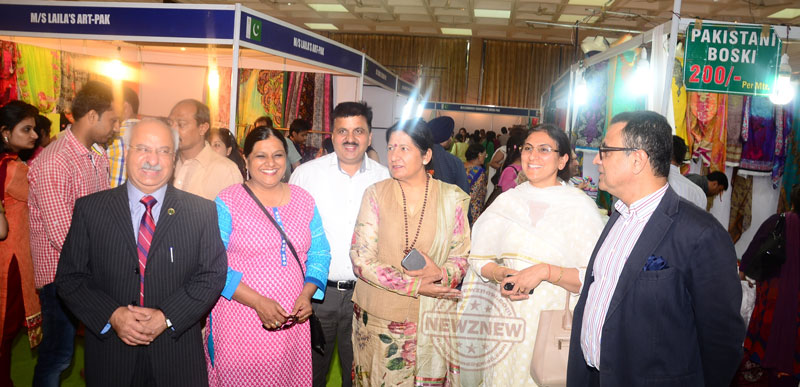 Barlas said, "The interest of both the countries for boosting and enhancing not only bilateral trade but the people to people connect as well is immense, adding that the governments on both sides are committed to boost bilateral trade so that peaceful development can be realised on both sides of the border sooner than later".
 "Each piece is exclusive in this show. All are designer items picked and chosen keeping in mind the liking and demand from visitors in this area", said Barlas. Women entrepreneurs from Multan Women Chamber of Commerce and Industry, Bhawalpure Women Chamber of Commerce and Industry and Islamabad Chamber of Commerce and Industry are participating with these exclusive fashion wear, informed Barlas.
 "We hope that the two countries would engage with each other for a comprehensive and strategic boost to bilateral trade relations", added Barlas.
"Recent back to back cross border visits of delegates of commerce and industry from both the countries have definitely given a boost to the bilateral trade", said Vikram Sahgal, Chairman, Chandigarh Committee, PHD Chamber.
 "Such events go a long way in removing the coloured inhibitions among the masses in general and the business community in particular. Such events need to be held more frequently, said Sahgal.