Do you relate to any of the transition mentioned- the transition from a girl to a mom, the transition from a working girl to a stay home mom, or transition from a party girl to a responsible mom? My transition has been the same for the last one year. Motherhood is a gift that everyone desires for. Although a life-changing one, the experience has been worth celebrating. My life has undergone a drastic change, and yes, I have become more responsible. As soon as I saw a part of me resting beside me, I experienced the first change of feeling within me. Suddenly, I started to feel responsible and more mature than ever.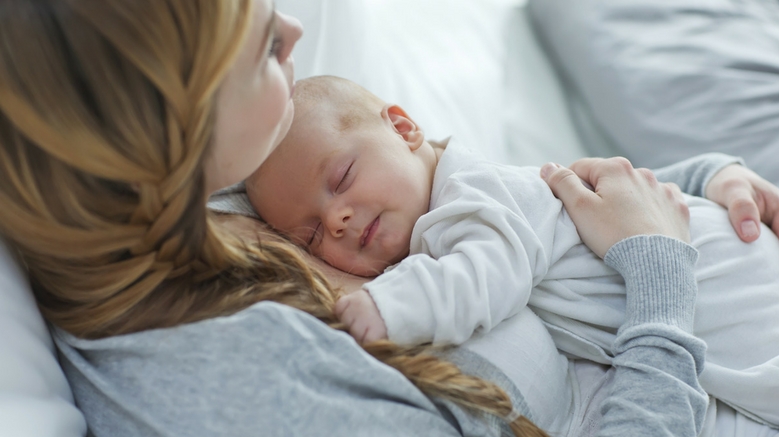 Soon-to-be moms can associate with my life story and even learn a thing or two.
One month to two months
At this stage, you will feel a drastic change in your life. Be ready to accept what comes your way. I had to spend sleepless nights changing the diapers and bed sheets if need be. I felt like losing control. Many times I lashed out at my husband who became the victim of my post-pregnancy mood swings, but the innocent smile and little fingers holding my finger maintained my calm.  It was tough, no doubt; but not impossible.
Three to five months
The baby started to get used to the environment. One thing that I learned was differentiating between a sickness that needed immediate doctor's attention and an illness that could be postponed. You will be an expert for sure with a sleep-deprived face every minute of the day. By now, you will be an experienced mom. You will also learn the trick of saving money by using homemade tonic for your baby than spending on a doctor's visit. You are already stepping into the shoes of being a mother.
Six to nine months
By now, you will start feeling more responsible than ever. You will have plans for making your child's future secure. I had resumed my office by the time my baby turned six months old. It was when I came across a term life insurance. After learning about the features, I chose this policy for the benefit of my child when I am not around.
It won't be wrong to say that I shot two birds with one stone. Buying term life insurance not only ensures the financial security of my child but it also gives me tax benefits. As per the section 80C, you will get Term insurance tax benefit up to Rs 1,50,000.
Being a mother is not a job that makes you happy only. No doubt, it heightens the feeling; and therefore, planning with term insurance can be beneficial in the long run. When a baby is born, your responsibility doubles and so does your expenditure. Term life insurance has secured the future of my baby. My absence will not hamper my child's future and dreams. Every mom should be farsighted and should take steps in advance for better planning of the newborn.
Happy Motherhood!
Though I am not a great as a mother; I still manage to bring a smile on my baby's face. I am perfectly imperfect and believe me; there is immense happiness in that imperfection also.
Planning every phase of motherhood has helped me lead a stress-free life and gain financial freedom for my child. Trust me; proper financial planning is imperative to secure your child's future financially.
And last but not the least, spend time with your child and create some beautiful memories. You will surely cherish these priceless memories throughout your life.