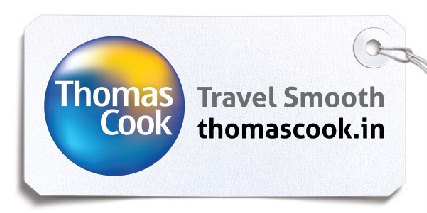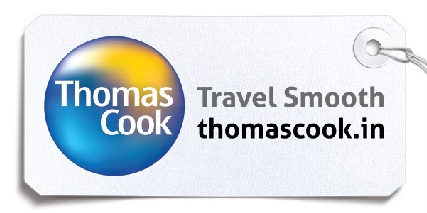 NewZNew (Chandigarh) : Thomas Cook (India) Ltd., India's leading integrated travel and travel related financial services company, has announced new roles and additional portfolios for its Senior Leadership Team. Below is a list detailing the changes along with brief profiles.
Mr. Mahesh Iyer – Chief Operating Officer, Thomas Cook (India) Ltd 
In his 21 year journey from Management Trainee to Chief Operating Officer, Mr. Iyer has contributed significantly to the Foreign Exchange business (across functions of operations, products, projects, airports and commercial) and the Visa & Passport vertical. Prior to his elevation as COO, Mr. Iyer was responsible for the overall strategy for the company, in addition to its Foreign Exchange business. As COO, Mr. Iyer would oversee day to day business management of Thomas Cook India in addition to managing visa and foreign exchange business in India, Mauritius & Sri Lanka. He holds a Masters degree in Marketing Management from JBIMS and has successfully completed a Business Management degree from IIM-Calcutta.
Mr. Rajeev D. Kale – President & Country Head – Leisure Travel, MICE, Thomas Cook (India) Ltd
Mr. Rajeev Kale having begun his career as management trainee at The Taj President Hotel in 1991, moved to Cox & Kings in 1993. His 14 year stint witnessed rapid growth, from Jr. Executive to Senior General Manager. Mr. Kale joined Thomas Cook (India) Ltd. in 2007 as Head of MICE. He has played a pioneering role in setting up MICE operations for the organization andin building it into a highly successful business. Mr. Kale's expertise is backed by over 22 years of experience in a diversity of travel and finance verticals, including credit control, accounts, costing, contracting, product management, operations, sales and MICE. Today, Mr. Kale's expanded portfolio covers the Company's extensive travel business lines- across outbound leisure, MICE, Domestic and Events. Mr. Kale has completed his graduation in Commerce from MVLU College (Mumbai University)
Mr. Abraham Alapatt – President & Group Head – Marketing, Service Quality, Financial Services & Innovation, Thomas Cook (India) Ltd
Mr. Alapatt is an MBA in Marketing & International Marketing with over 20 years of professional experience at senior strategic levels across the varied domains of Brand building/advertising, corporate communication, PR/media relations, internal communication, customer service & web-technology.
During the course of his professional journey, he has headed marketing teams at 2 leading advertising agencies, including Ogilvy & Mather, an international internet solution provider start-up, Reliance Capital, DCB Bank and Future Generali before joining Thomas Cook India in 2012. Mr. Alapatt's expanded portfolio includesleading the Group's innovation, marketing/brand,customer service and financial servicesinitiatives.
Mr. Amit Madhan – President & Group Head – Technology & Shared Services, Thomas Cook (India) Ltd
In a career spanning over 16 years, Mr. Madhan has worked extensively in the Financial Services industry, as also the eCommerce space.He was a founder member of ICICI Lombard and is credited with having set up icicilombard.com- the pioneering eCommerce portal in the insurance space. Mr. Madhanjoined Thomas Cook (India) Ltd in 2012 and is currentlyresponsible for a portfolio encompassingIT, E-business & shared services centre (which includes backend operation of HR, Finance & Accounts, IT & procurement) for the travel brands of the group. Post an Economics Honours from Delhi University, Amit has done his MBA from Sydenham College, Mumbai.
Mr. RambhauKenkare- President & Group Head – Legal, Secretarial & Administration, Thomas Cook (India) Ltd
Mr. Rambhau R. Kenkare joined Thomas Cook in 1998, and is responsible for Secretarial, Legal, Corporate Governance, Regulatory, Compliance and Administration related matters of the Company and its subsidiaries in India, Hong Kong, Mauritius and Sri Lanka and its branches/ representative offices in  USA (New York), Spain (Barcelona & Madrid), UK (London), Japan (Tokyo & Osaka ), Germany (Frankfurt), Nepal (Kathmandu), China (Beijing), South Korea (Seoul),  Russia (Moscow ), Argentina,  Dubai, Canada and France. His career of over 26 years has covered industry domains of travel, courier & cargo airline, passenger airline and manufacturing with Blue Dart Express Limited, Blue Dart Aviation Limited, Damania Airways Limited and Ceat Limited. Mr. Kenkare is a commerce & law graduate post which he became a Fellow Member (FCS) of The Institute of Company Secretaries of India, an Associate Member of the Institute of Chartered Secretaries & Administrators, London (ACIS), and is a Member of The Indian Council of Arbitration (MICA) and The Society of Corporate Secretaries & Governance Professionals, USA
Ms. Mona Cheriyan – President & Group Head – Human Resources, Thomas Cook (India) Ltd
In a career spanning over 30 years, Ms. Cheriyan started her work life as Associate Professor at Sophia College before moving on to NIIT as a Sr. Systems Executive. Her foray into the Human Resources domain began as a Training Officer with the ESSAR Group, followed by tenure of 16 years with Oracle Financial Services Software Ltd. At Thomas Cook India, Ms. Cheriyan's mandate as President & Group Head of Human Resources,includes strategy, leadership development, employee engagement and HR functions at the Group level. Ms. Cheriyan is also entrusted with developing talent for the organization and the Industry viathe Company's education and training vertical, "Centre of Learning".Ms. Cheriyan is a Graduate of the Arts discipline from Osmania University. She also holds a Diploma in Hotel Administration and Food Technology, from the Sophia Polytechnic, and an Honors Diploma in Systems Management from NIIT Limited
Mr. Indiver Rastogi – President & Country Head – Corporate Travel, Thomas Cook (India) Ltd
Mr. Rastogi is President & country Head for global business travel, he overseas global business travel operation for Thomas Cook India Ltd, including strategy , business growth , relationship & service operations.  He has been instrumental in setting up global operations for Thomas Cook India. With over a decade of experience in Aviation, Travel Distribution and Corporate Travel Management, Mr. Rastogi has been associated with companies such as EGL-Eagle Global Logistics, Air France and American Express across various roles ofsales, customer relationships and service delivery. Mr. Rastogi will lead the global enterprise business in India &overseas and build global alliances for the Company's business travel vertical.He has also served as the Non-Executive Director for South West Asia, Africa and Middle East at ITP Travel – International Travel Partnership. Mr. Rastogi holds a masters degree in logistics and supply chain management from European University.
Mr. Madhavan Menon, Chairman & Managing Director, Thomas Cook (India) Ltd said, "Key to our success at Thomas Cook India has been our exceptional people, guided by the expertise and passion of our strong leadership team. We have set our sights on a powerful growth trajectory and to accomplish this we have realigned and enhanced the roles of our leadership team to provide vision, strategic focus and direction to the road map ahead."
Mr Menon added, "I have complete confidence in our dynamic leadership team and wish them every success in our delivery of business excellence and customer delight."