NewZNew (Chandigarh) : The 'Canadian Education Fair, 2016,' was conducted by Touchstone Educational and was held today at Hotel J.W. Marriott in Chandigarh. Premier Canadian Institutions participated in it. Official delegates from these institutions were present to give one to one counseling to students who had come from all over Punjab and the neighboring states.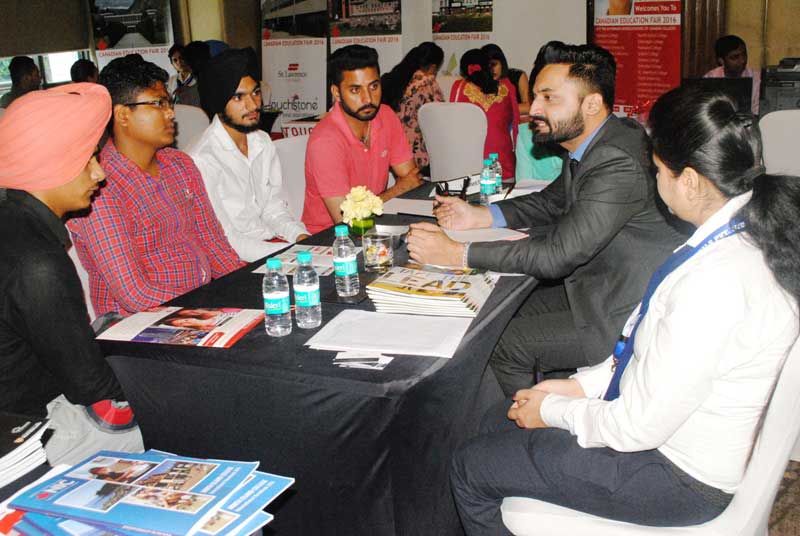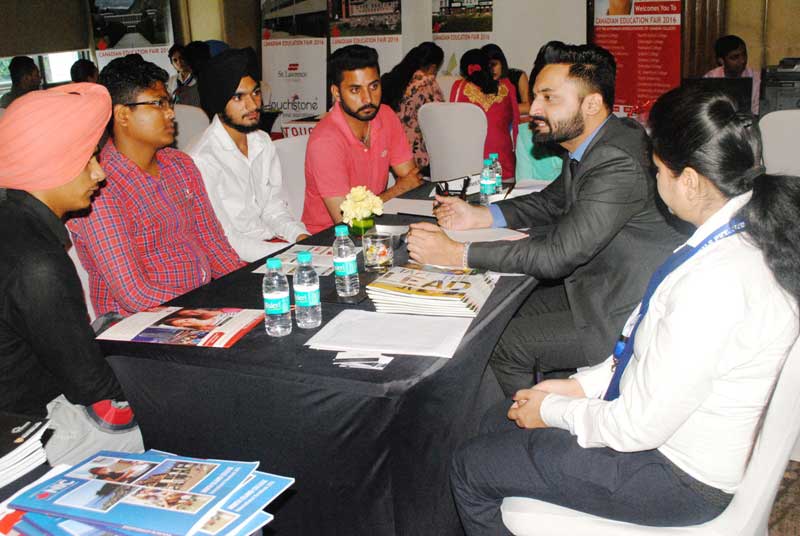 The purpose of this fair was to make students aware of the various courses and colleges available   to which they could apply, as well as the feasibility of studying in Canada. The delegates from the various colleges and universities from Canada. gave detailed information about the different courses and their eligibility criteria.
The courses which witnessed the maximum interest, were Engineering, IT, Business Management, Health and Medical Sciences. The Fair was a great success and more than 250 students participated in it. Mr. Sumant Sarin, ICCRC member ,and  Mr. Ashutosh Anand, the President and CEO of Touchstone Educational, were  present and on hand to advise the students on visa related matters. Mr. Sumant Sarin informed the students about PR in Canada and talked about the settlement options there .
Mr. Anand, addressed the students present and gave them practical advice about Canada, its living conditions, how to manage in Canada and the job options available there .He also gave them guidance on which courses to take up and which colleges would meet their individual requirements.  The Fair proved to be very useful for students who were keen to realize their dreams.