Transforming Your Career with a Digital Transformation Course: Digital transformation is something that almost every organization is going through. Even at the individual level, we have transformed our tasks and are used to doing those tasks digitally.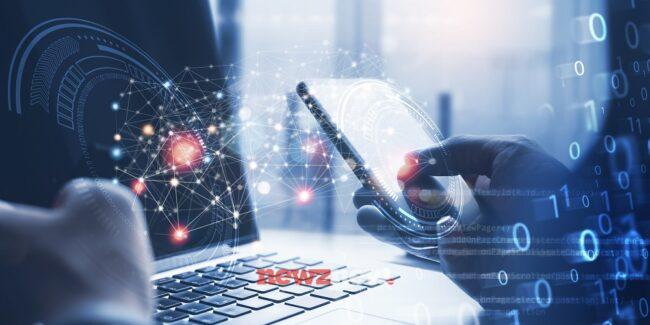 Paying monthly bills, buying groceries, watching movies, and shopping for our apparel have gone through a digital transformation, and we don't have to physically go out and perform these tasks. Now, we get these tasks done in just a few clicks. The scenario was entirely different a decade and a half ago.
At an individual level, digital transformation is on its way, and the same thing is happening at an organizational level. Though it is difficult to carry out digital transformation at an organizational level, hiring professionals who have attained expertise in implementing technological solutions for every feasible task can serve the purpose.
This way, there is a huge demand for professionals who have attained specialization in digital transformation by taking a digital transformation course and attaining a Professional Certificate in the same.
Are you looking forward to becoming a professional that almost every company is trying to hire?
Are you confused about learning Digital Transformation?
Do you doubt the growth of this domain from a career perspective?
Let us put the feelers out and have some bites of good stats regarding how crucial it is for companies to go through digital transformation.
Quick Stats:
Can you believe that in a world where hardly literate people are using voice assistants to get their things done, only 44% of companies are all set to carry out digital disruption in their industry?
(As per the data provided by Deloitte)
The global digital transformation market size is projected to grow from USD 469.8 billion in the year 2020 to a whopping USD 1009.8 billion by the year 2025, which manifests a CAGR(Compound Annual Growth Rate) of 16.5% during the forecast period.
Gartner reports that a massive 87% of organizations stated that digitization is their first priority
A report by CompTIA states that around 41% of organizations focus on communication as well as emerging technologies for carrying out digital transformation
Major companies looking for professionals expert in Digital Transformation include Microsoft, Cognizant, Oracle, Dell, Accenture, HP, IBM, and many more
The industries employing a digital transformation include healthcare and pharmaceuticals, BFSI (Banking, Finance, Investment services), manufacturing, and obviously Information Technology, and many more
These stats clearly reveal that a career in digital transformation can be rewarding and lucrative enough.
Let us have an overview of Digital Transformation and why to take a course in the same.
What is Digital Transformation?
The process of digital transformation is how firms integrate technologies into every aspect of their operations to bring about profound change. The advantages include better company agility, improved efficiency, and eventually the creation of new value for shareholders, consumers, and employees.
Every organization has its own factors, and therefore the journey of digital transformation can be unique, and there can be many different paths that lead to digital transformation.
For example, an organization can leverage cloud computing services to deal with issues arising while networking and storage. Cloud computing solutions have proved to be the most cost-effective and efficient solutions for many organizations.
An inevitable example of digital transformation can be seen in the case of the world that went through the pandemic. The world came to a halt for a certain period, but soon people realized that the halt had to be eliminated. And everything came back on track, staying still inside the boundaries not affecting their health issues.
Technologies like Artificial Intelligence, Machine Learning, Automation, Cloud Services, and Robotics have already initiated disruption of the market and have become an integral part of almost every organization.
The schools and offices had their new places, which were their homes themselves. Even the parties and get-togethers took virtual form. And the global economy was preserved, all thanks to the experts who brought about digital transformation.
During the pandemic, digital transformation became the need of the hour, and it happened quite successfully, transforming the way businesses and enterprises function these days.
Even better, a business may foresee with absolute certainty the goods that consumers will demand in a few months and then adjust production to fulfill that need.
It is important to note that for every company, initiating digital transformation requires a transition ahead of conventional thinking and a head toward a more experimental and collaborative approach. The new and innovative ways of approaching work reveal new solutions which result in better customer experience, spur company growth, and drive employee innovation at the basic level.
Some of the most crucial benefits of Digital Transformation include:
Increased efficiencies and productivity
Enhanced Customer Engagement
Continued Relevancy
Increased innovation
Improved Customer Engagement
Systems become more resilient
Companies' approaches can be more agile
Departments can perform better resource management
Improved responsiveness
Consistent relevancy
Why Take a Digital Transformation Course?
It is important to learn about digital transformation after you realize that it brings a difference in an organization and results in the greater overall performance of the business. As there is consistent evolution and transformation in the tech aspects, the role of a digital transformation manager also evolves.
To become a Digital Transformation Manager, you need to stay innovative and willing to learn ever-changing industrial scenarios. A Digital Transformation Manager bridges the gap between the business and the technology.
The average annual salary of a Digital Transformation Manager starts from around INR 10 lakhs and may go as high as INR 25 lakhs and even more as you ahead in your career, attaining expertise and experience in the technology.
A Professional Certificate Program in Digital Transformation from Simplilearn can be a one-stop solution to learning Digital Transformation in and out with all the aspects of technological advancements and becoming capable of bringing out the same in your organization. It provides career assistance once you finish the course so that you land your dream job.
Enroll Yourself Now!!