Triloknath shares his odyssey of self-realization: 'Witness to a Wild Goose Chase' is the fourth book by former civil engineer Triloknath (90) that was the subject of discussions today at the UT Guest House.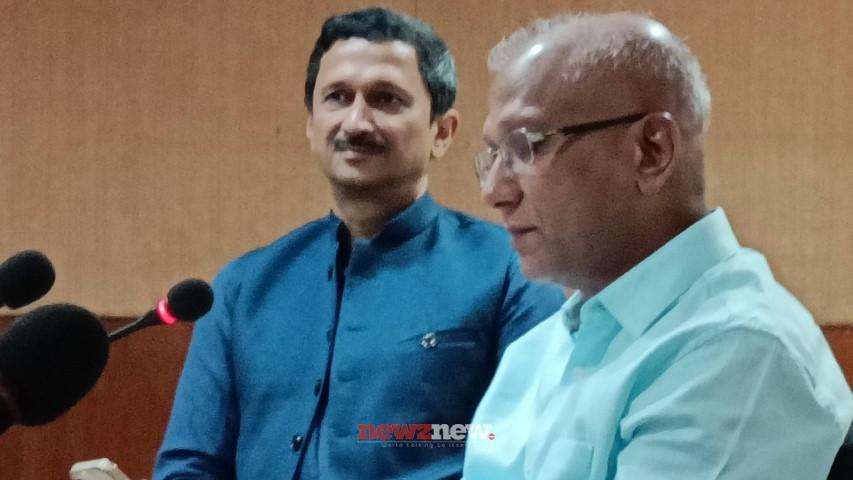 Organised by the book lovers of the Tricity and moderated by exIAS officer, author and motivational speaker Vivek Atray, the Chandigarh Sahitya  Akademi Award winner, Triloknath shared man's endless yet fruitless quest for happiness through material acquisitions and wealth.
We continue to chase the wild goose of happiness throughout our lives and fail to get hold of it since we do not stop running, pause and be still to look within to get it, Triloknath said.
Triloknath started writing in 1999 and put together various facets of his life's journey and the fourth book" Witness to a Wild Goose Chase" explores the dimensions of self-realization through his life's experience.
He described his book as an attempt at a new literary genre which is autobiographical, with a mix of fiction and self-development ideas.
The book opens with a Upanishadic quote and a metaphorical story of two birds perched on a tree, which it symbolizes the body or Maya, one bird is the playful mind, and another one is Atma or the Brahman which watches dispassionately, he said.
Vivek Atray in his introduction spoke about the unique narrative in which the author Triloknath takes the poise of a silent objective witness observing his life's journey represented by the protagonist Gupta.
He looks at the events of life objectively to understand how a hyperactive mind mired in a horde of desires, frenzied rage, ever-rising greed, unwarranted expectations, and egotistic predilections engender fear, anxiety and perplexity to confound itself in the hope of finding peace and tranquillity.
Triloknath said that one need not go to the mountains to find peace, and happiness in solitude but to attain a blissful state of equipoise and look within.
He advised that the only way to 'moksha' is by being truthful and honest, righteous in one's actions.
In spite of its racy style of narration and alluring episodes, the book is meant to be a serious study of existential concerns, life to be taken as a whole, said Vivek Atray.
Earlier several authors present on the occasion provided a glimpse into the book and the life of Triloknath Gupta, which included author Col. D.S. Cheema, a former professor from GGDSD College and theatre artist Prof Parkash Sharma, Principal Chief Conservator of Forests from Nagpur Maharashtra, Vikas Gupta;  author Sulekha Sharma.
Other presents on the occasion included Brig Keshav Chandra, Pranav Gupta, Spriha Atray, Ankita, Anita Atray, famous poet Jatin Salwan, Renuka Salwan, Charanjit Singh and members of Chandigarh Literary Society among others.