Speaking at the summit on "Smart Cities: Leveraging Technology" organised by the Associated Chambers of Commerce and Industry of India, ASSOCHAM here today, V P Singh Badnore, Governor of Punjab said, "There is a continuous shift from rural to urban areas. Half a billion people are expected to move to urban areas in near future which necessitates the need for smart cities. Up-gradation of systems is required to reach the next level."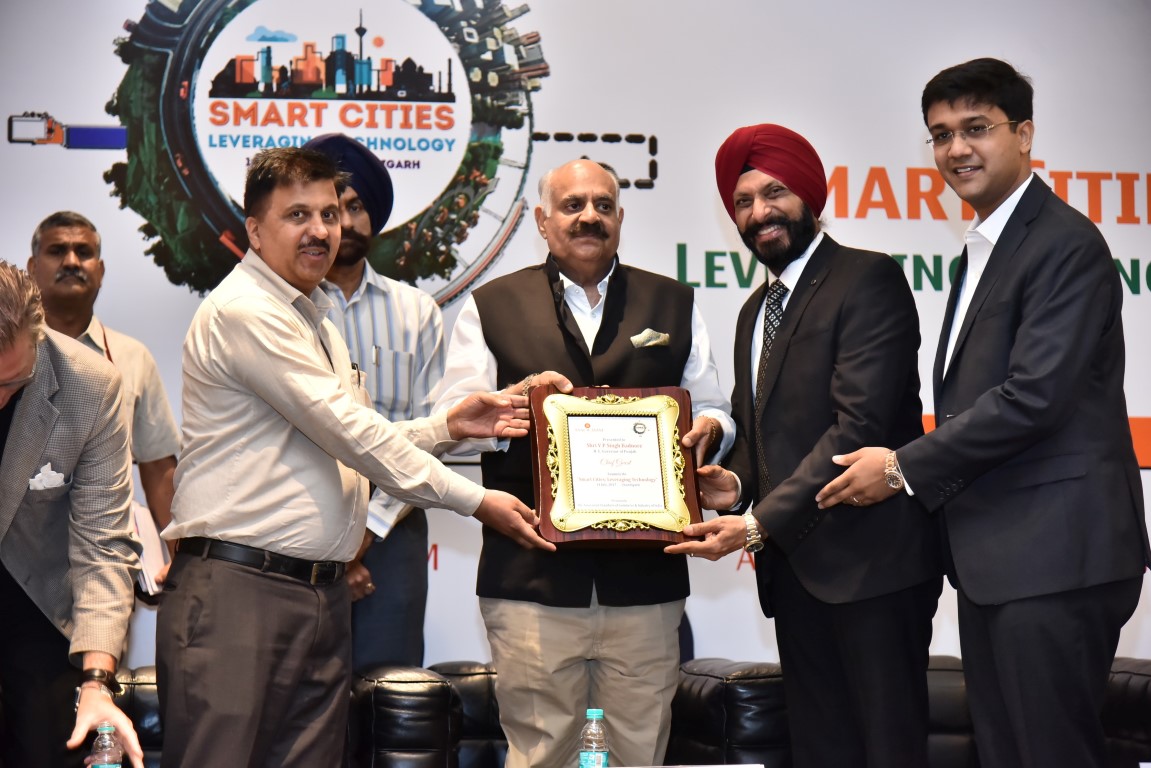 An MoU was inked and exchanged between ASSOCHAM India and the Unique Infrastructure Group Two (UIG2), to strengthen business relation and develop reciprocal cooperation in the presence of Punjab Governor.
Sharing insights into international practices on Smart Cities, Ronald H Bowman, Chairman and CEO, Unique Infrastructure Group, USA said, "India has vast potential for up-gradation to Smart Infrastructure. There is a requirement to identify challenges and expectations well to deliver in the right perspective. Financial solutions along with leveraging technology are the key to sustainable and inclusive development."
 "A successful implementation of smart city projects heavily depends on the technologies – data communications, cloud, mobility, and sensors that altogether form the IoT ecosystem. These technologies lay the foundation for smart city projects. Fast developments in these areas, in recent years, have enabled better connectivity of objects resulting into the complete development of smarter ecosystems", said Dalip Sharma, Director, ASSOCHAM.
"Development of Smart Cities is the need of the hour for economic growth. Smart cities enhance the quality of life and can cope with the pressures of increasing urbanisation on the available resources through technological applications, infrastructure development and improved services. We renew our focus on harnessing technology which leads to smart outcomes said Hartek Singh, Chairman, power and renewable energy committee, ASSOCHAM and CMD, Hartek Group.
The experts delved into the role of IT, ICT & ITeS in enabling smart cities, including data & technology- IT, ICT & ITeS Integration for Smart Cities, Communication network and infrastructure, Technologies for Safety; and Security besides E-Governance for smart-cities. The role of Role of Smart Grids in making Smart Cities Geospatial Technologies in Enabling Smart Cities including importance of Building Information Modelling (BIM) creating a sustainable smart city and smart learning systems were also discussed.
The summit was attended by over 150 participants including government officials, planners, consultants, architects, builders, investors besides other stakeholders from different states.