newznew (Chandigarh) : Union Public Service Commission (UPSC) is conducting it's prelims exam today. The first shift is over now and reportedly, the questions related to Mediterranean sea, Butler committee, Global infrastructure facility, Unnat Bharat Abhiyan, Global Gender Gap index etc were asked in the General Studies (GS) paper 1. The answer key of UPSC prelims paper 1 will be out by the evening, come back here then. Updates will follow.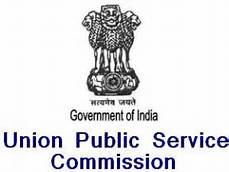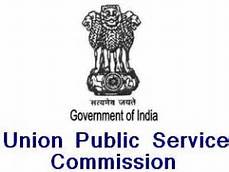 UPSC Prelims exam is being conducted today by the Union Public Service Commission (UPSC) across multiple centres in 72 Cities across the Country. UPSC Civil Services Examination prelims or IAS Prelims is conducted each year to select officers under Group A and Group B posts in Indian Civil Services. For the year 2017, there are around 980 posts notified under various cadres including Indian Administrative Service (IAS), Indian Foreign Service (IFS), Indian Police Service (IPS) and others. For each year exam, over 1 million candidates fill the application form while some 50-60% actually take the prelims exam.
The online applications for UPSC Civil Services exam 2017 were filled from February 22 to March 17 and the admit cards were issued to all the eligible applicants on May 22. All the applicants were required to appear for the UPSC Prelims exam, based on which the candidates will be shortlisted for further selection process comprising of Main exam and Interview.
The candidates equal to 12-13 times the number of vacancies will be declared eligible for the Main exam which is proposed to be conducted in 24 major cities across the Country. The main exam comprises of 9 papers, subjective in nature.
From Andhra Pradesh, as much as 30,410 candidates were registered for UPSC Prelims 2017. The exam was conducted in Tirupati, Visakhapatnam, Vijayawada and Anantpur. Total 11,567 candidates were issued admit cards for the exam held today in 25 Centers across Vijayawada. Another 5,600 candidates were registered from Tiruchi where the exam was held in 14 centers.
Over 38,000 candidates were registered from Lucknow where the exam was conducted in 45 centers. 37,418 candidates were to take the prelims exam in 77 centers across Allahabad. 13,625 candidates were registered in 29 test centers in Bareilly district.
Over 25 thousand candidates were registered for UPSC Prelims exam from Rajasthan where the exam was conducted in Ajmer, Jodhpur, Jaipur and Udaipur. 19 test centers were set up in Ajmer for the exam for which 5,613 candidates were registered.
Total 35,464 candidates were allotted one of the 78 test centers in Patna. More than 19 thousand candidates were registered in 56 test centers across Gurugram. Also, 3,522 candidates were allotted center in Puducherry where the exam was conducted in 9 centers. Also, over 7,500 candidates were registered at one of the 18 centers in Gwalior. As much as 40 test centers were also set up in Ranchi for UPSC prelims exam.
Considering the sanctity of the UPSC Prelims exam, elaborate security arrangements were made for the exam. Strict instructions were given to the aspirants for the preliminary exam which included dress rules also. Along with the appointment of invigilators, zonal magistrates, sector magistrates and police force was deployed for the smooth conduct of the exam. At several places, the arrangements of smooth transport services were also made to help the applicants reach the test centers.