newznew (Chandigarh) : Bihar Teacher Eligibility Test (Bihar TET or BETET 2017) is a mess and the state government can't make arrangements for the conduct of it, which has left students in state of limbo. Bihar TET 2017 was initially notified to be conducted on June 11 but was rescheduled for June 29th date. However, for the second time, Bihar TET exam date 2017 has been revised and the test is now scheduled for July 23, 2017.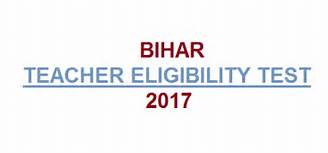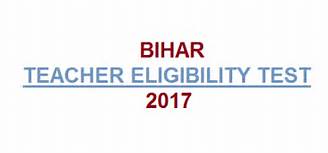 Anand Kishore, President of Bihar Vidyalaya Examination Committee informed that the date has been extended afresh due to the ongoing scrutiny of more than 7 lakh answer sheets of Class XII examinations, in which nearly 65% students flunked.
Bihar Teacher Eligibility Test is an entrance exam which is mandatory for the candidates who need to work as a teacher in government schools for the class I to VIII. The Bihar TET 2017 will organise in two sessions. The first session will conduct for the candidates who wish to teach the class I to V (from 10:00 AM to 12:30 PM). The second session of the TET exam will be for those who are interested in teaching for class VI to VIII (from 2:00 PM to 4:30 PM).
The Bihar Board will first conduct compartmental exams in the first week of July and the results of the same would be declared by the end of July or in the first week of August. The board has received 1.26 lakh applications for the compartmental exams.
For a State which has been in limelight each year for cheating and other malpractices in the board exams, the smooth and transparent conduct of TET exam has been very important. Hence to keep a check over the malpractices in the Bihar TET exam, last year the BSEB introduced bar-coded answer sheets and biometric attendance during the conduct of exam so as to eliminate the possibilities of impersonation. Last year, the Bihar government has approved the Teacher Eligibility Test after five years. Last year the test was conducted on December 17 and 18.
Bihar TET aims to determine the eligibility of a person to be employed as a teacher for Class I to VIII. The test comprises of two papers; Paper 1 for Classes I to V and Paper 2 for Classes VI to VIII. A candidate can apply for either or both the papers, depending on his/her eligibility. One major change done for Bihar TET 2017 is that only B.Ed. pass candidates can register for the test now.