NewZNew (Chandigarh) : US based Kare Partners Group has launched its specialized Heart Care Centre at sector 19 here last evening. The state-of-art facility, offering modern treatment at an affordable prices in heart care was inaugurated by Ms. Robyn Kessler, Principal Commercial Officer, North India, Digital Trade Attaché for India, US Embassy, US Commercial Service & Director of the Mission's North India office.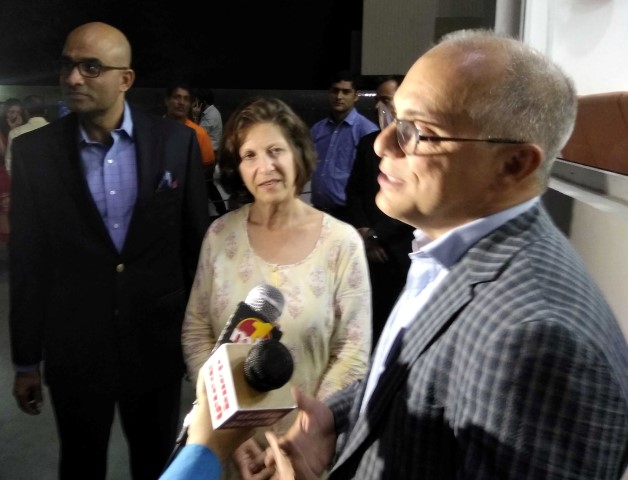 Speaking during occasion, Dr. Adi Khindaria, Chairman, Kare Partners Group said that new center has  two operating theatres and a well-equipped Cardiac Care Unit for early treatment of heart attack patients. The heart centre engages American physicians for medical knowledge sharing, protocol-based nursing care and rehabilitation. A well designed engineering infrastructure ensures better infection control, hence shorter lengths of stay for patients and ultimately reduced costs. The centre will provide free ambulance pickup service for heart attack patients in tricity."
Ms Liz Ross, Chief Operating Officer of Kare Partners Group, USA said that Kare Partners Heart Centre, Chandigarh is providing 24×7 cardiac emergency services supported by a cardiac ambulance with advanced cardiac life support (ACLS). The centre also has fully equipped CCU and well trained staff providing quality personalized care at very controlled pricing."
Anup Joney VP , Business Development said that Kare Partners Group India is now a leading chain of Heart Centres in north India providing treatment to heart attack patients in Tier 2 and Tier 3 cities.
During occasion, all Board of Directors of Kare Partners Group from US were presented.