Shrikrishna Suryanarayan strikes form to beat talented Chinese prodigy
newznew (Chandigarh) : Shrikrishna beat Lou Honghao 4-2 on the second day of the Asian Billiards and Snooker Championship today. He made a break of 76 unfinished in the 2nd frame and was always in command of the match although Honghao did show glimpses of a fightback when he took the 4th and 5th frame. He made a break of 86 in the 4th and won the 5th frame 103- 09, but Shrikrishna wanting just one frame won the 7th frame 77-29.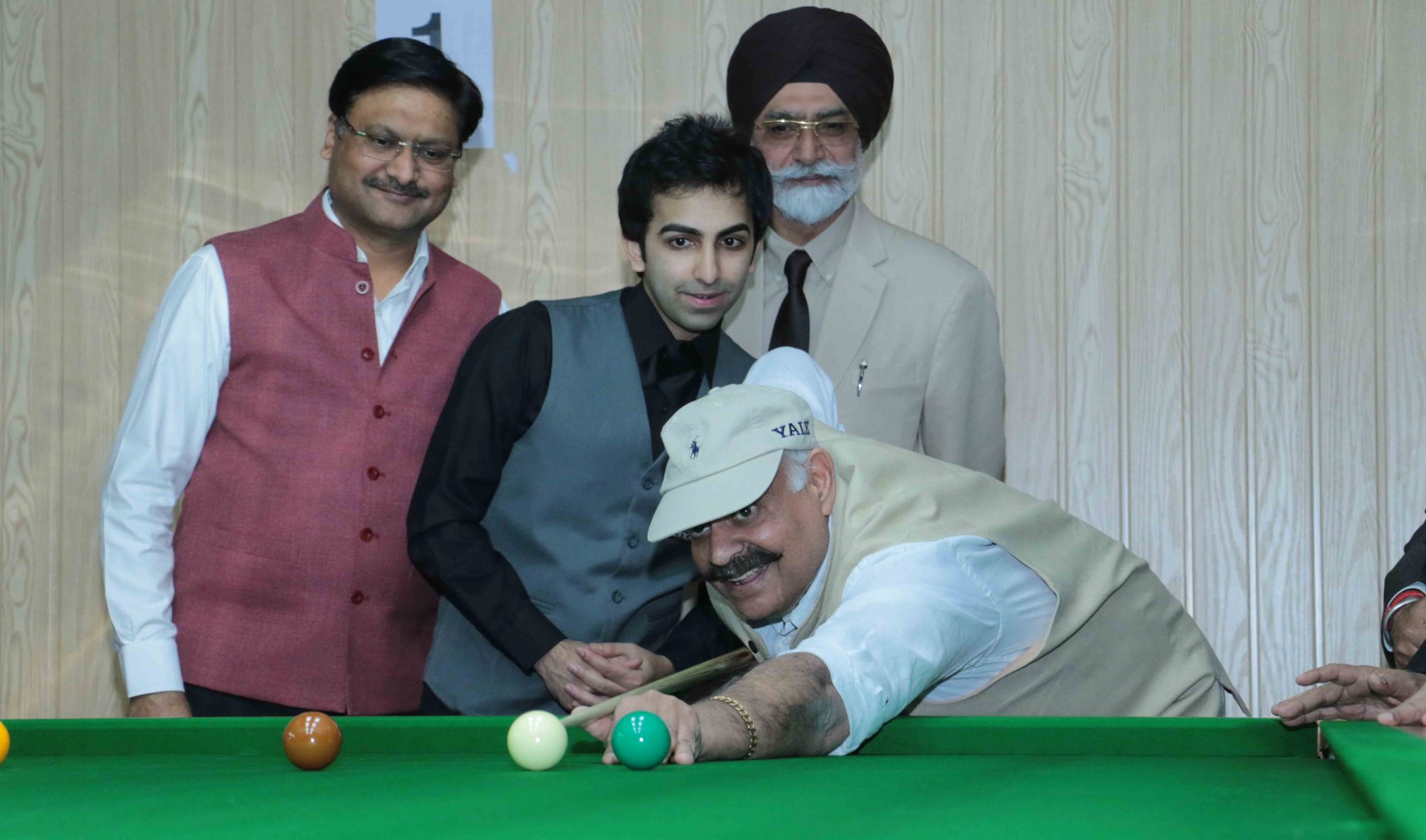 The official opening ceremony and inauguration was done by V.P. Singh Badnore, Punjab Governor cum UT Administrator. He also announced that he would like to set up an academy for cue sports and asked the Mr. Alok Kumar, General Secretary of the Punjab Billiards & Snooker Association (PBSA) to send him a proposal of getting 5 tables of International standard.
Defending champion Dhruv Sitwala continued his fine form to blank his opponent Marlando Sihombing of Indonesia 4-0. Alok Kumar on the other hand tough match against Chit Ko Ko of Mayanmar before he made unfinished break of 101 in the last game to win 4-3.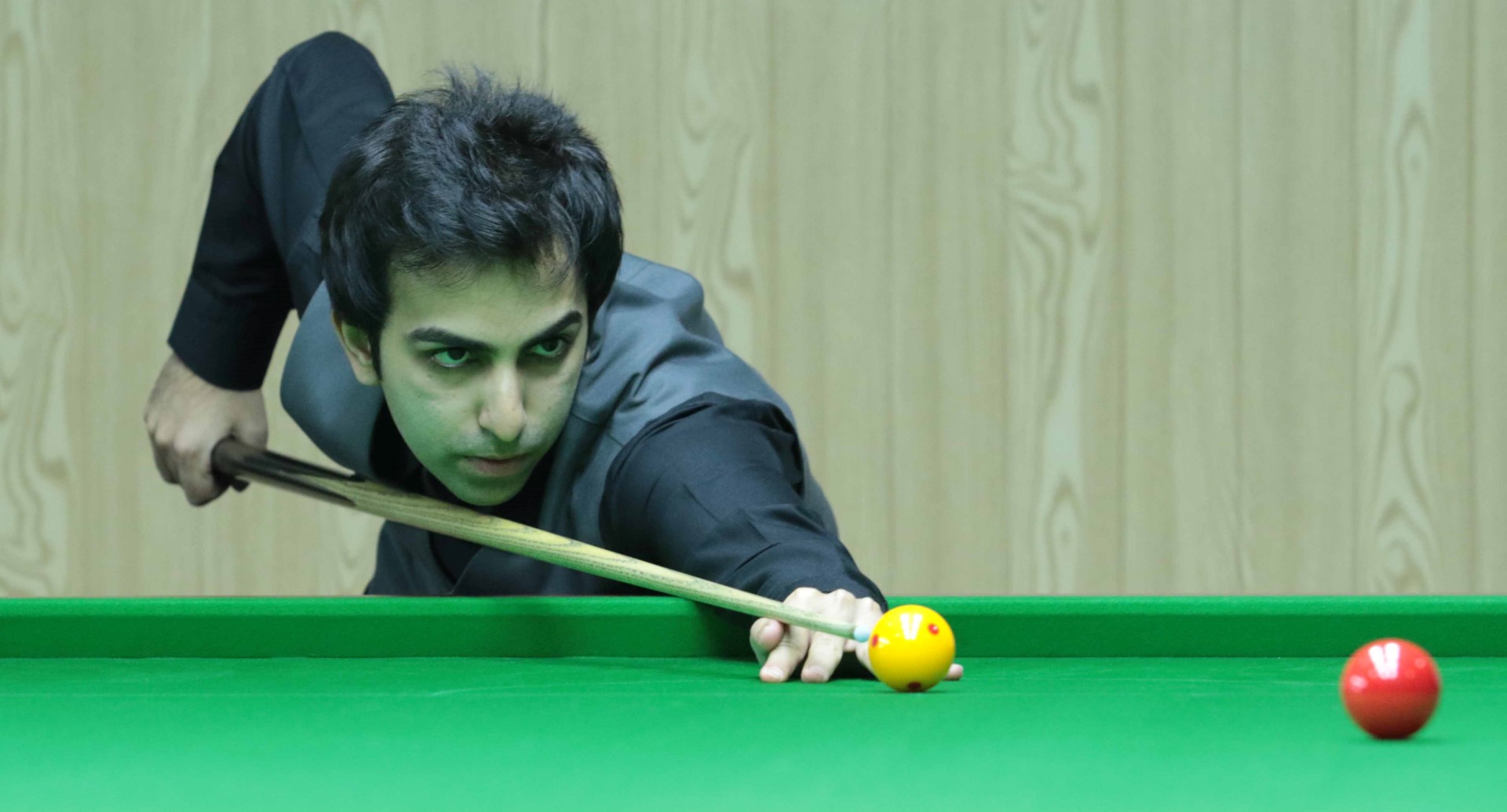 Results:
U-21
#AsianU21 #Snooker: Ka Wai Cheung (HKG) 4 (7) 1 Basil Alshajjar (PHL). Frames: 101(101)-00, 63-70, 78(50)-15, 66-39, 103-00. #Chandigarh #PBSA #India
#AsianU21 #Snooker: Yazan Alhadad (SYR) 4 (7) 0 Kalyskhan Sagynaliev (KGZ). Frames: 61-18, 84-04, 72(55)-13, 61-37. #Chandigarh #PBSA #India
#AsianU21 #Snooker: Ming Wa Man (HKG) 4 (7) 2 Digvijay Kadian (IND). Frames: 65-16, 53-54, 44-71, 59-14, 88(84)-01, 53-16. #Chandigarh #PBSA #India
#AsianU21 #Snooker: Srikrishna (IND) 4 (7) 2 Luo Honghao (CHN). Frames: 74-16, 76(76)-46, 74-05, 00-90(86), 09-103, 77-29. #Chandigarh #PBSA #India
#AsianU21 #Snooker: Ponsak Chongjairak (THA) 4 (7) 0 Seyed Abouzarian (IRN). Frames: 72-13, 69-42, 99-30, 65-31. #Chandigarh #PBSA #India
#AsianU21 #Snooker: Hritik Jain (IND) 4 (7) 3 Mukhamed Karimberdi Uluu (KGZ). Frames: 92-14, 70-23, 80-17, 42-78, 53-63, 90(74)-00. #Chandigarh #PBSA #India
Billiards:
#Asian #Billiards: Praput C. (THA) 4 (7) 0 Brijesh Damani (IND). Games: 101(66)-66, 100(51)-74, 100(85)-23, 102(102)-29. #Chandigarh #PBSA #India
#Asian #Billiards: Pankaj Advani (IND) 4 (7) 1 Jaka Kurniawan (INA). Games: 102(72)-05, 00-102(92), 100(71)-02, 102(69)-08, 101(93)-03. #Chandigarh #PBSA #India
#Asian #Billiards: Dhruv Sitwala (IND) 4 (7) 0 Marlando Sihombing (INA). Games: 100-33, 101-50, 101(75)-35, 102(89)-32. #Chandigarh #PBSA #India
#Asian #Billiards: Alok Kumar (IND) 4 (7) 3 Chit Ko Ko (MYN). Games: 101-42, 101-27, 04-100(100), 31-100(82), 26-82, 102(91)-06, 101(101)-00. #Chandigarh #PBSA #India
#Asian #Billiards: Sourav Kothari (IND) 4 (7) 1 Thawat S (THA). Games: 100-96, 100-55, 100(62)-18, 59-100, 100-34. #Chandigarh #PBSA #India
#Asian #Billiards: Siddharth Parikh (IND) 4 (7) 3 Min Sithu Tun (MYN). Games: 101(70)-87, 10-101(77), 00-102(102), 102(64)-84(67), 45-101(68), 100(79)-16, 102(67)-23. #Chandigarh #PBSA #India