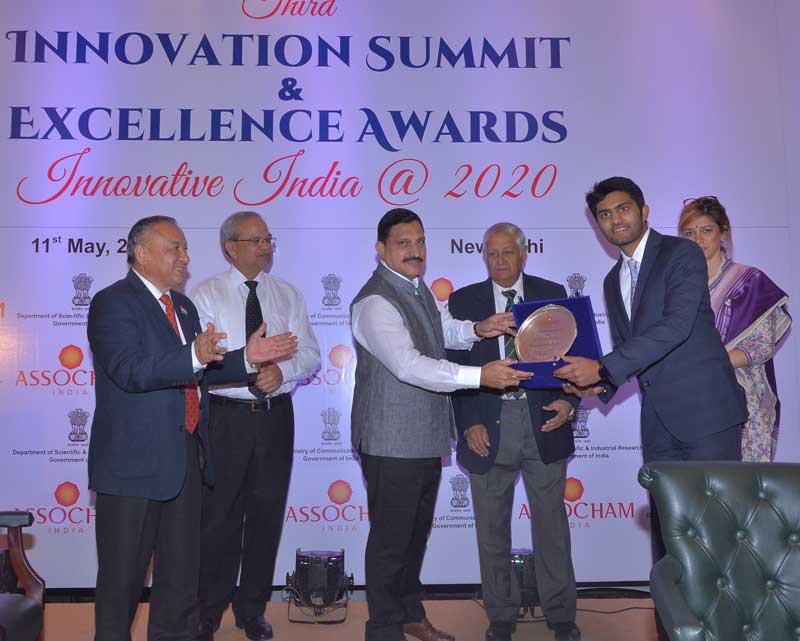 NewZNew (Chandigarh) : Videocon, the leading consumer electronics brand with one of the largest indigenous manufacturing in the country, today bagged the 'Innovation Excellence Award in Manufacturing' for their Wi-Fi enabled AC range. The futuristic range which is the brainchild of Mr. Akshay Dhoot, the young visionary at the helm of technological developments at Videocon, emerged as the winner owing to its unique features and effective alignment towards the aspirations of customers. Mr. Akshay Dhoot, Head of Technology and Innovation, Videocon, received the award amidst top leaders and corporate honchos at the 3rd Innovation Summit cum Excellence Awards organised by ASSOCHAM.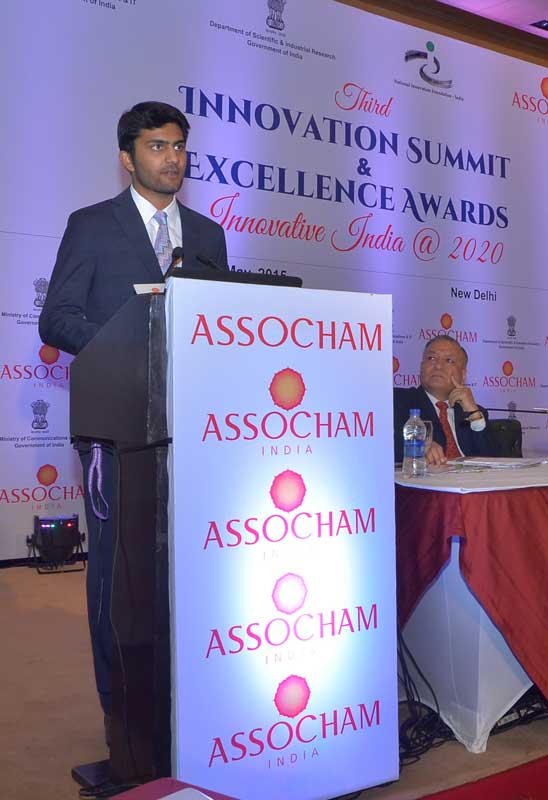 Videocon Wi-Fi AC is India's first AC that can be controlled from any part of the world by using a smart phone. The brand has taken a giant leap towards realizing its vision of connected home and the journey has begun with the launch of Videocon's Wi-Fi AC which can be operated with the help of a mobile application.
Speaking on the occasion, Mr. Akshay Dhoot, Head of Technology and Innovation, Videocon, said, "It is a moment of pride for all of us at Videocon. We have always worked towards creating a brand that stands for high quality. This award is recognition of our efforts as our mantra is to constantly innovate and acclimatize our offerings and services, according to the customer's needs and requirements. Videocon Wi-Fi AC is the most premium offering to our customers this year. Before its production, we conducted various marketing research and surveys that helped us to identify customer's expectations. I want to thank the team at Videocon for making this imagination productively successful."
ASSOCHAM, has been organizing the "Innovation Summit cum Excellence Awards" for the last two years. The award focuses on developing Innovation Ecosystem targeted at making India an Innovation Powerhouse by 2020 and aims at encouraging innovation, identified as a key driver for India's future growth under the "Make in India" policy. The event which was organised on 11th May, on the occasion of National Technology Day.