NewZNew (Chandigarh) : A two-day training program in use of newly launched Punjabi reading software and other assistive devices for the visually challenged commenced today at Aasha Kiran Vocational Centre. Sh. Tilak Raj, HCS, Director Social Welfare, Chandigarh inaugurated the event being organized by the National Association for the Blind (NAB), Chandigarh in association with Daisy Forum of India and Centre for Internet Society, Bangalore. The program is attended by 30 visually challenged persons comprising of teachers, employees and students.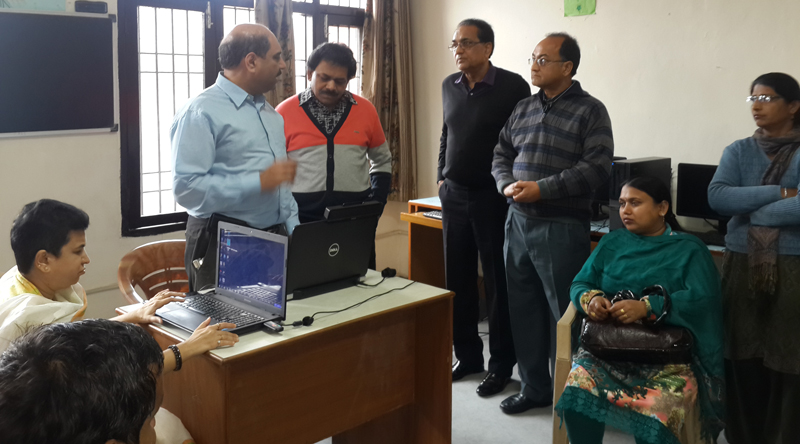 Sh. Tilak Raj lauded the efforts of the Association, and encouraged the trainees to enhance their skills and make the best use of technology. Mr. Vinod Chadha, Hony President, NAB added that it is the responsibility of the Association to make the visually challenged fully equipped with modern technology, and bring them at par with the rest.
The NVDA reading software enables persons with print disability, to read in 8 regional languages. The Punjabi Espeak software run on NVDA will help the candidates to read and write in Punjabi and will open a sea of opportunities for those using Punjabi language. The training program has been designed to teach technical and operational aspects of usage of software in detail and will focus on hands-on training of the participants.
Dr. Homiyar Mobedji, CEO, NAB New Delhi, Mahesh Inder Singh Khosla and Ms. Zainab Chinikamwala, Book Share Consultant, an online digital library for blind, all visually challenged themselves are the guest speakers.
The highlight of program is the lunch being served by the hearing impaired trainees of Cookery course to the visually challenged.
This program is designed to bring the visually challenged at par with rest of the world in the field of reading and writing software technology and the participants will be provided various free software at the end of the program.