NewZNew (Chandigarh) : Following the successful launch of 4G services across the five circles of Mumbai, Delhi & NCR, Kolkata, Karnataka and Kerala, Vodafone India today announced the next phase of its 4G rollout, which will cover the key circles Gujarat, Haryana, UP (E) and West Bengal. With this roll out, Vodafone SuperNet™ 4G, will be available across 1,000 towns this year.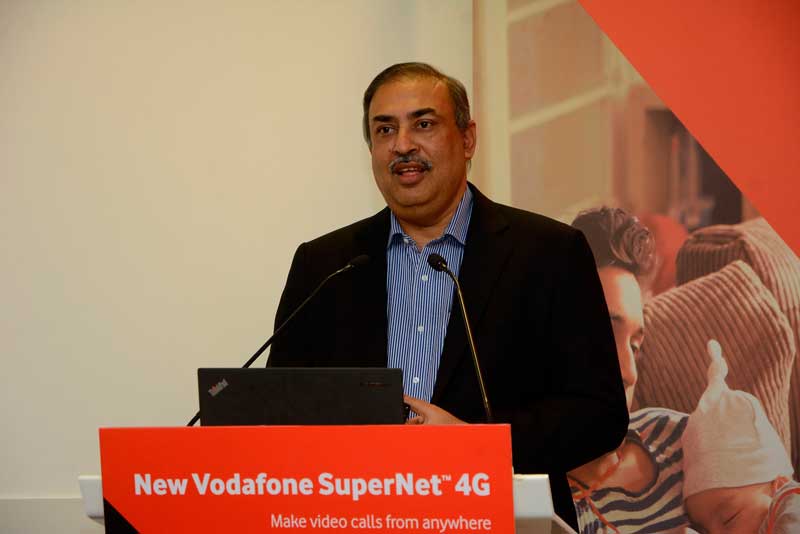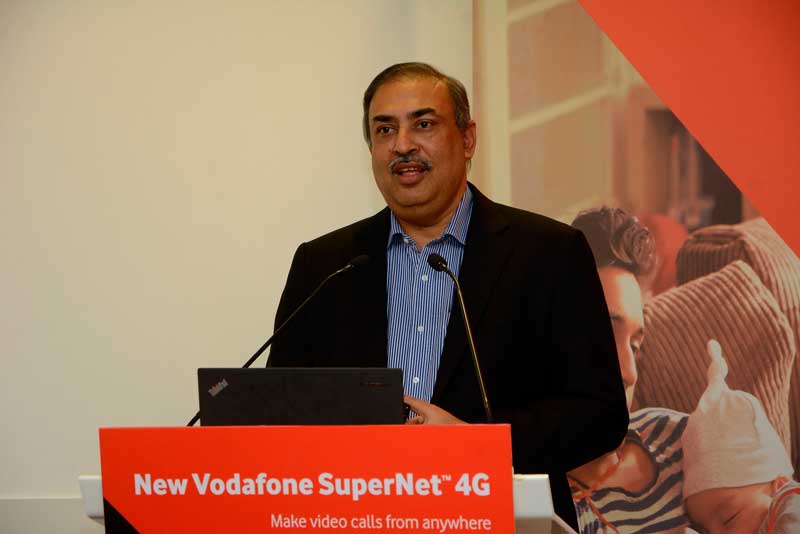 Announcing this second phase of its 4G rollout, Sunil Sood, MD and CEO, Vodafone India said, "The response from customers who have experienced our 4G services in the five circles of Kerala, Karnataka, Kolkata, Mumbai and Delhi & NCR is positive and encouraging. With the expansion of Vodafone SuperNet™ 4G across 9 circles, our customers in Gujarat, Haryana, UP(E) and West Bengal too will enjoy the multiple benefits of the world's largest 4G network. As we expand our 4G coverage across the country, we remain steadfast in our commitment to offer our customers a world-class data and voice experience."
The nine circles of Mumbai, Delhi, Kolkata, Karnataka, Kerala, Haryana, Gujarat, UP (E) and West Bengal, together contribute to just under 70% of Vodafone India's data revenues.
Vodafone has recently modernized and upgraded its entire network across the country to Vodafone SuperNet™, empowering customers to enjoy a superior network experience and remain confidently connected at all times, for their voice and data needs.


Speaking about Vodafone SuperNet™, Sunil Sood, MD and CEO, Vodafone India said, "In the past year, significant investments have been made to expand, enhance and upgrade our network enabling us to provide a better and richer network experience to 198 million customers. We will continue our focus on deploying multiple technologies-2G, 3G & 4G to cater to the myriad connectivity needs of both urban and rural customers. Our future-fit network is ready to service the rising demands of an increasingly Digital India."
Partnering with leading global technology infrastructure service providers, Vodafone has invested in building a robust and resilient network architecture. Vodafone SuperNet™ incorporates some of the latest technological advancements to support the growing traffic volumes and need for speed from customers.
The creation of Vodafone SuperNet™ entailed establishing several new records in terms of size, pace and scale of deployment.  These include:
Largest deployment of SON: Self-Optimizing Network (SON) technology used to deliver superior mobile experience, improve voice call quality and reduce dropped calls
HD Voice (High-Definition): The entire Vodafone network across the country is equipped to deliver HD voice quality
Future Ready Network: Upgraded entire radio network to all-IP technology, making it 5G ready
Tower every Hour: Set-up a record number of over 30,000 sites in 2015 to expand and enhance voice and data coverage across the country
Single RAN: Built energy efficient network, capable for deploying advance technology with just a software upgrade
Fibre Backhaul: 40kms fibre/day, High capacity Fibre backhaul (over 160,000 kms of fibre lai

d in 9 mont

hs ended Dec 31, 2015) enabling significant volumes of seamless data flow
Introduced World's largest 4G Network in India: on efficient and superior 1800Mhz in 5 circles, first to offer international roaming on 4G
Faster, smarter and better Mobile Internet: Expanded own 3G coverage to 16 circles