Volkswagen awards the prestigious Diamond Pin to Lally Motors : Further strengthening its testament of celebrating ten years, thousand cars and countless accolades, Lally Motors Pvt. Ltd from Punjab today received the Diamond Pin award from Volkswagen, Europe's leading car manufacturer in India.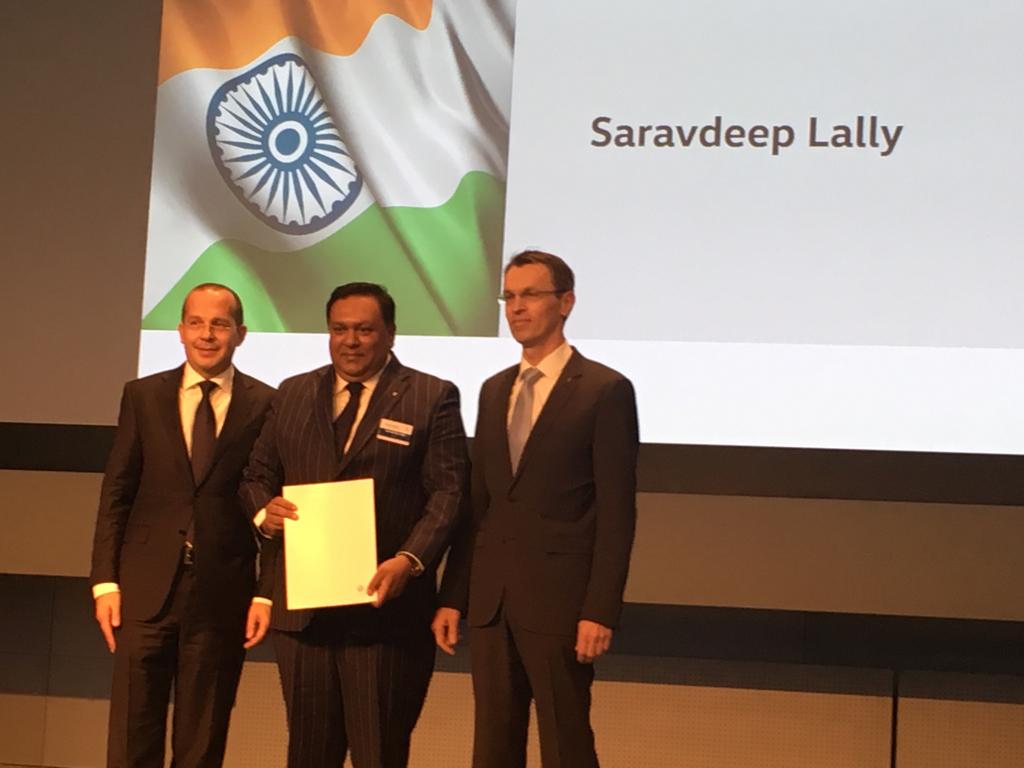 Under the able leadership of Mr. Saravdeep Singh Lally, Director, Lally Motors Pvt. Ltd., the network has been consistently enhancing its year-on-year performance across the last decade in its sales, services and customer satisfaction rating.
The Diamond Pin is an annual award given to select Volkswagen dealers across the globe to those who continuously perform and display operational excellence over the years. With over 10,000 touch points globally, Volkswagen has awarded 53 Diamond Pins to its dealer partners this year.
Speaking on this occasion, Mr. Steffen Knapp, Director, Volkswagen Passenger Cars said, "The Diamond Pin is a global award bestowed upon dealerships worldwide that outperform in operational excellence and customer satisfaction. Today, with immense pleasure I would like to congratulate the entire team of Lally Motors for showcasing exemplary Volkswagen standards across sales and after-sales programs. Our dealer partners are an integral part of solidifying our presence in the country and this milestone achievement stands testament to our collaborative efforts."
Commenting on receiving this award, Mr. Saravdeep Singh Lally, Director, Lally Motors Pvt. Ltd. said, "We are extremely honored to receive this recognition from Volkswagen India. With customers at the centre of our business priorities, it's been an absolute pleasure to be serving our customers, globally renowned standards of Volkswagen in India. We look forward to many more awards and will continue to fortify this rewarding partnership."
Lally Motors Pvt. Ltd. has over the years received numerous accolades including – a Platinum Award for Service from Volkswagen India, two-time recipient of the prestigious Volkswagen Gold Pin Award and 'Dealer of the Year 2017 & 2018' by FADA (The Federation of Automobile Dealers Associations).
This partnership began with a single customer touchpoint and grew to a network of four state-of-the-art dealerships and workshops in Chandigarh, Hoshiarpur, Jalandhar and Ludhiana. The collaborative efforts have resulted in selling over 10,000 units across carlines.