Out of nowhere, VTU 8th semester results 2017 of June/July exams have been declared at vtu.ac.in but only for civil and mechanical departments. The results of remaining branches should also be out by tomorrow per reports. VTU revaluation results 2017 of 1st semester CBCS and 2nd semester CBCS scheme have been declared today. 1st semester non-CBCS were declared last week. Now it's expected that VTU 3rd semester revaluation results will be out soon. We'll update once date is confirmed.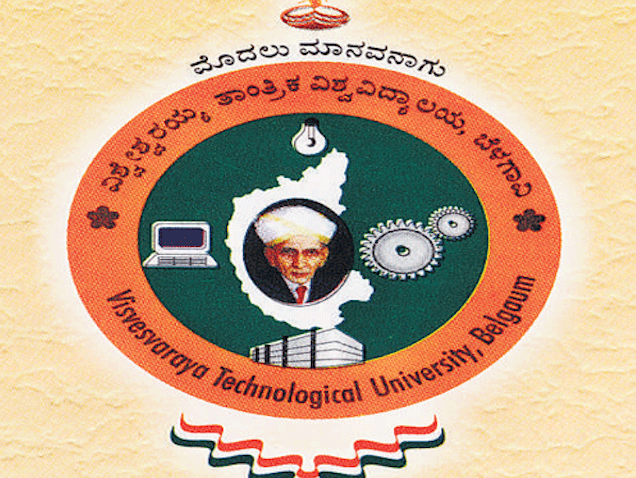 VTU Results of B.E. I & II Semester (CBCS) REVALUATION Announced
VTU revaluation results 2017 for 3rd and 4th semester are expected to be out today. VTU hasn't made it official and don't expect it to notify in advance, but we'll update. Chances are 1st semester or 2nd semester VTU revaluation result may also come today for CBCS or non-CBCS schemes.
Visvesvaraya Technological University will declare revaluation results of 3rd semester and 4th semesters this weekend, preliminary reports suggest. However it's unclear whether VTU will declare RV results of CBCS and non-CBCS scheme altogether or on separate dates. We'll update once we have more.
Follow us on Facebook for real-time updates for latest news and updates about VTU results.
VTU announced the revaluation results of 5th and 6th semesters yesterday. With that out of the way, VTU 3rd semester revaluation results and also of 4th semester are expected by the next 2-3 days. Preliminary reports suggest that these results will be out on June 23/24 and 1st semester/2nd semester some time after that.
Visvesvaraya Technological University (VTU) has declared the revaluation results of fifth and sixth semester on the night of June 19th, just as we had reported yesterday. VTU 5th semester revaluation results 2017 and VTU 6th semester results 2017 can be accessed at results.vtu.ac.in now. Result link is also given below.
VTU is expected to announce the revaluation results of remaining B.E. semesters within this week. Most probably, the results for revaluation applications submitted by students of 5th and 6th semester will be released within next 2 days. Our sources at VTU tell that the Varsity is planning to declare revaluation results for B.E. 3rd year sometime on Monday/Tuesday.
That being said, nothing should be considered concrete when it comes to the declaration of VTU results. Because if you're following, the varsity has failed to announce results even on it's notified dates. 
And not to mention the statement near two weeks ago by VTU Vice-Chancellor, Karisiddappa when he had said that the revaluation results will be declared on or before 12 June. However, that didn't happen, supposedly because the even semester exams were postponed and will now commence from June 28, 2017. The exams will then go on for the whole July month and are scheduled to conclude on July 31.
Even though exams of some schemes have already commenced from 13th June, the RV results of those students also remain to be announced.
The exams of Post-Graduate course are set to start from 3rd July. Results of MBA and MCA courses of Dec/Jan 2016-17 exams were announced past week and the same remains of M.Tech.
To sum it all up, VTU 5th semester revaluation results and VTU 6th semester revaluation result 2017 are expected to be declared on Monday evening or Tuesday at maximum. The VTU RV results of 3rd and 4th semester can be expected by this week's end and 2nd and 1st semester revaluation result by 27/28th June. The VTU may shuffle the tentative timeline for declaration and there is no way of really knowing what to expect now, saying this from experience.
You may keep track of the official website's results section at results.vtu.ac.in as VTU officials have gone crazy. The results are even updated at midnight these days. Evaluation process is going in full swing these days.