newznew (Chandigarh) : As many as 300 students took part in a 'Walkathon', to spread the message of conservation of Oil & Gas. The participants were flagged off from Sukhna Lake by Tajender Singh Luthra, IGP, Chandigarh after he read out a pledge for conserving Oil, which was repeated aloud by the students after the IGP. State Level Coordinator, U.T. Chandigarh of Oil & Gas Conservation Fortnight (OGCF-17) & Chief Regional Manager,Hindustan Petroleum Corporation Ltd (HPCL), Gagandeep Singh Sodhi was present along-with senior managers of other oil companies – IOC, BPCL & GAIL. Avinash Dogra, Senior Area Sales Officer (Chandigarh), HPCL too was present.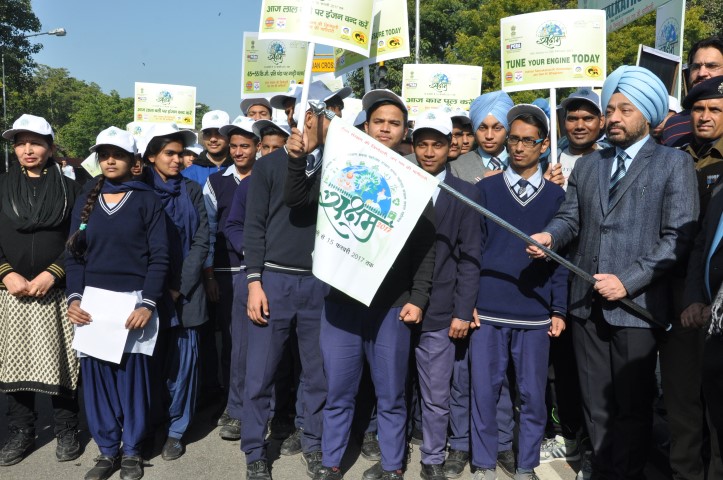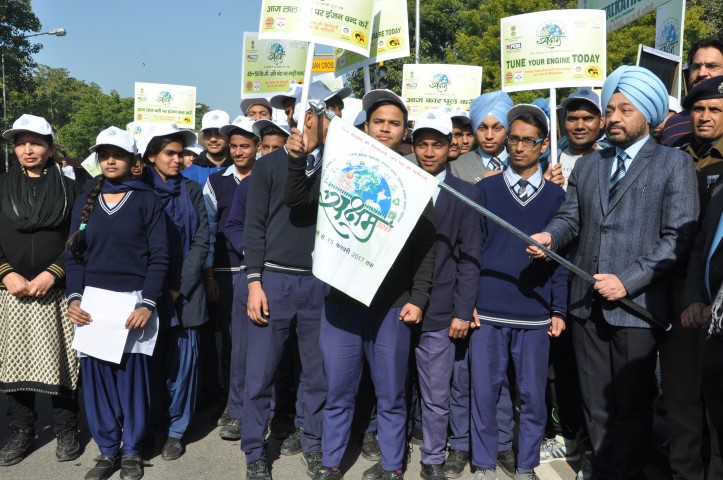 School children took part in the walkathon holding innovative save oil & gas placards. The schools that participated in the walkathon were GMSSS, Sec 23, DAV Senior Secondary School (Lahore), Sec 8 & Sri Guru Gobind Singh Collegiate Public School, Sec 26.
Gagandeep Singh Sodhi said, "This year the OGCF has been named 'Saksham 2017' under which we are conducting mass awareness events for reducing consumption & wastage of fossil fuels. The walkathon was a step in the direction of making people aware about the dire need to conserve oil & gas."
(Follow NewZNew & Twitter @newznewmd)
It is noteworthy that in its drive to educate people in conservation of petroleum and gas, the Ministry of Petroleum & Natural Gas through Petroleum Conservation Research Association (PCRA) & Oil PSU companies has been organizing OGCF since 1991 throughout the country. Under the initiative taken by State Level Coordinator, U.T. Chandigarh, all the members of Oil Industry, Officials of Chandigarh Administration & common people are being encouraged to actively participate in this noble cause of safeguarding both environment and fuel.