Warriors of Future Release Date, Cast, Plot, Trailer, and Latest Info: Robots, Aliens Vs Warriors of Future, are you all set for the war of the century?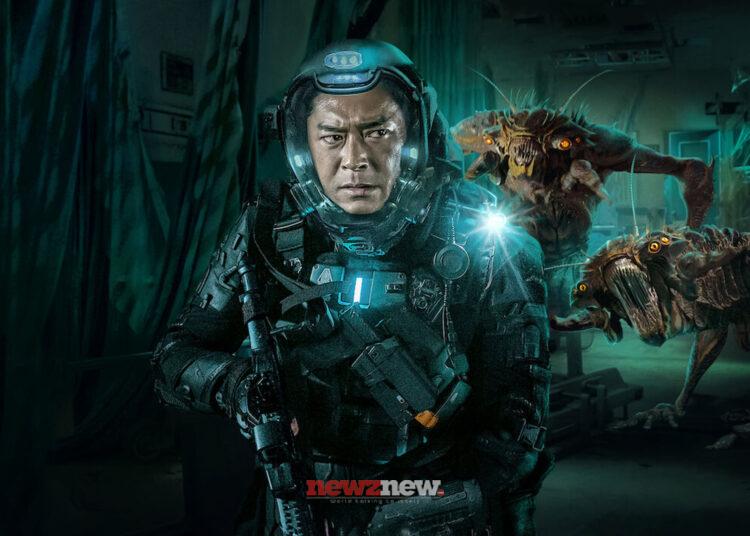 The plan of Netflix to bring on Asian content onto its platform is in continuous motion as it is ready to add one more Chinese movie to its never-ending library.
The Chinese movie, Warriors of Future, was acquired by Netflix and is finally coming to your screens on December 2nd. What is it about? Let's check it out.
A Sci-fi Movie Warriors of Future Deals with Real and Fictional Crisis
The story is set in Hong Kong. Humanity sets back when pollution and global warming rises to unimaginable extents. Earth is hit by a celestial body which brings an alien vine along with it.
The vine proves to be helpful for mankind as it helps in reducing smog, and other environmental problems. But as the vine grows, it kills anything that comes in its path. Warriors of Future, as its name suggests, is about future warriors who are fighting for the future of mankind.
Warriors of Future is a big-budget film that has set production standards in the Chinese film industry. Around 60 million dollars (HK$450m) have been spent on its making. This is just 20-something percent of an MCU movie and yet the CGI is of that level.
Warriors of Future has become the highest-grossing Chinese film in the city. Hong Kong is still struggling with ongoing lockdowns which have affected the seats of the cinema. For a movie to do so well in such conditions as something that is not easy. Although there are mixed reviews regarding the story, its VFX stands out.
Talking about direction, Warriors of Future has been directed by a very well-known vfx specialist, Ng Yuen Fai. It's also his directorial debut. Applaudable visual effects were expected from Yuen Fai. He has won awards for movies like Re-cycle, The Warlords and The Storm Warriors.
Warriors of Future was released in Hong Kong in August 2022. One Cool Production bought the idea at film art in 2018 when Louis Koo presented the idea for the first time. As Koo is not a director, Ng Yuen Fai was then appointed to make this big budget treat to the eye.
The Cast of the Movie
The cast of Warriors of Future has been filled with prominent actors. It includes
Louis Koo as Tai Loi
Ching Wan Lau as Cheng Chung-Sang
Philip Keung as Skunk
Carina Lau as Tam Bing
Qian Wu as Luk
Nick Cheung as Lee Sing
Warriors of Future has grossed excellently in Hong Kong. The bar of expectations is pretty high from this project. If you are a fan of sci-fi action filled with applaudable vfx, this movie is for you.