Watch Flatmates Web Series Full Episodes On JFW YouTube Channel: Watch Flatmates Web Series Online (2021): It is the most awaited Tamil web series that premieres on the JFW (Just For Women) YouTube Channel.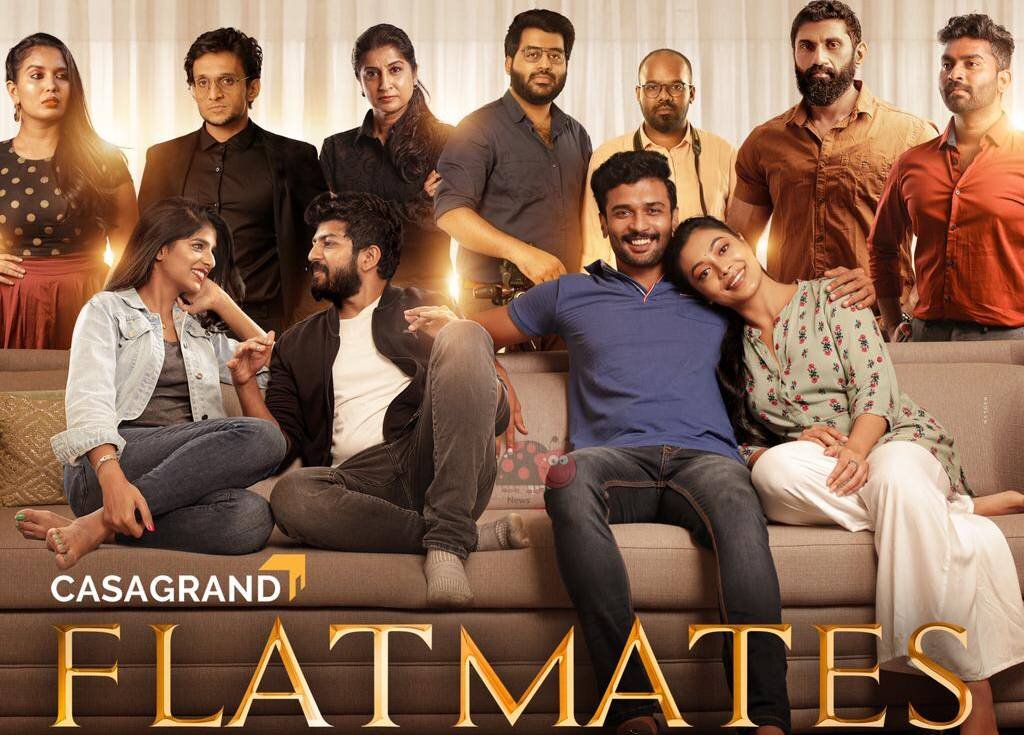 This series is written and directed by Karthik Baskar and it was produced by JFW Digital, which is South India's leading women's magazine and bestows women-centric awards. Nijil Dhinakar composes the background music and sound design for the series.
Flatmates web series cast includes Dipshi Blessy, Akash Premkumar, Biglee Murali, Sindhu Priya KS, and more. It is presented by Casagrand and Nippon Paints.
Watch Flatmates Web Series on JFW YouTube
Flatmates series portrays the life of the people in a flat, faces the problem in their daily and personal life. The shoot took place in Casagrand Chennai and surrounding areas. This upcoming series will start premiering on JFW YouTube Channel. The first episode of the series will be released on July 15, 2021.
Flatmates Web Series Cast Details
Here's the complete cast list of Flatmates web series,
Dipshi Blessy
Akash Premkumar
Ravi Kumar Ganesh
Sindhu Priya KS
Pradeep K Vijayan
Jiva Ravi
Biglee Murali
Karthikeyan Velappan
Simran Jha
Ashika Yash
Ashiq Rohan
Priyanka Nair
Manikandan Vaidyanathan Thameem
Veenita Gupta
Shruthi Nagarajan
Flatmates Web Series Trailer
watch the trailer of the upcoming web series Flatmates,
Flatmates Web Series Details
Movie Name: Flatmates
Genre: Drama
Cast: Dipshi Blessy, Akash Premkumar, Sindhu Priya KS, Jiva Ravi, Biglee Murali, and more
Episodes: 1
Available: JFW YouTube Channel
Running Time: 40 min
Released Date: 15 July 2021
Language: Tamil