Watch Kudi Yedamaithe web series online(2021): Amala Paul starring the latest Telugu crime thriller web series premiers on Aha Video, a regional OTT platform.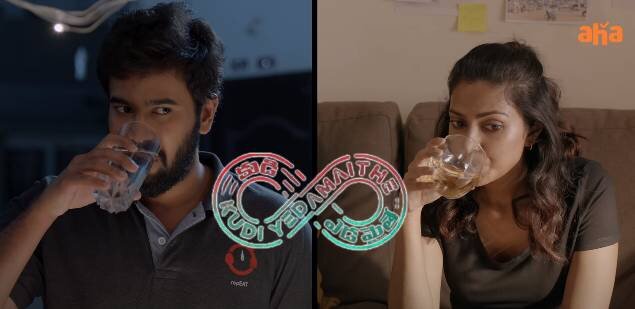 The series is directed by U-Turn fame Pawan Kumar who is currently working on Dvitva Movie. Along with Amala Paul, the series cast includes Rahul Vijay, Ravi Prakash in significant roles.
The story is created by Ram Vignesh and comes under the production of People Media Factory. Watch all the episodes of Kudi Yedamaithe on Aha Video from July 16.
DOWNLOAD KUDI YEDAMAITHE WEB SERIES ON AHA
Kudi Yedamaithe is a crime thriller, where Amala paul plays a cop role, on the other Rahul who works at a bakery, the story revolves around them with repeating time moments and situations with thriller scenes.
Catch the thriller Kudi Yedamaithe series on Aha video from July 16. Aha Video is the Telugu language OTT Platform and it has a number of movies and series for binge-watching. In the Name of God Series is one of the latest successfully running web series released on Aha Video.
Watch Kudi Yedamaithe web series Aha | Amala Paul | Rahul
Kudi Yedamaithe Teaser
Watch the crime thriller series Kudi Yedamaithe Teaser featuring Amala Paul,
Kudi Yedamaithe web series Aha Details
Name: Kudi Yedamaithe (2021)
Type: Web Series
Genre: Crime Thriller
Lead Cast: Amala Paul, Rahul Vijay, Ravi Prakash
Online Video Platform: Aha
Language: Telugu
Director: Pawan Kumar
Streaming Date: July 16, 2021