Watch Online Malai Part 2 Ullu Web Series All Episodes: Malai Part 2 web series watch online all episodes on the official Ullu app. The web series got a good response from fans and critics for its presentation.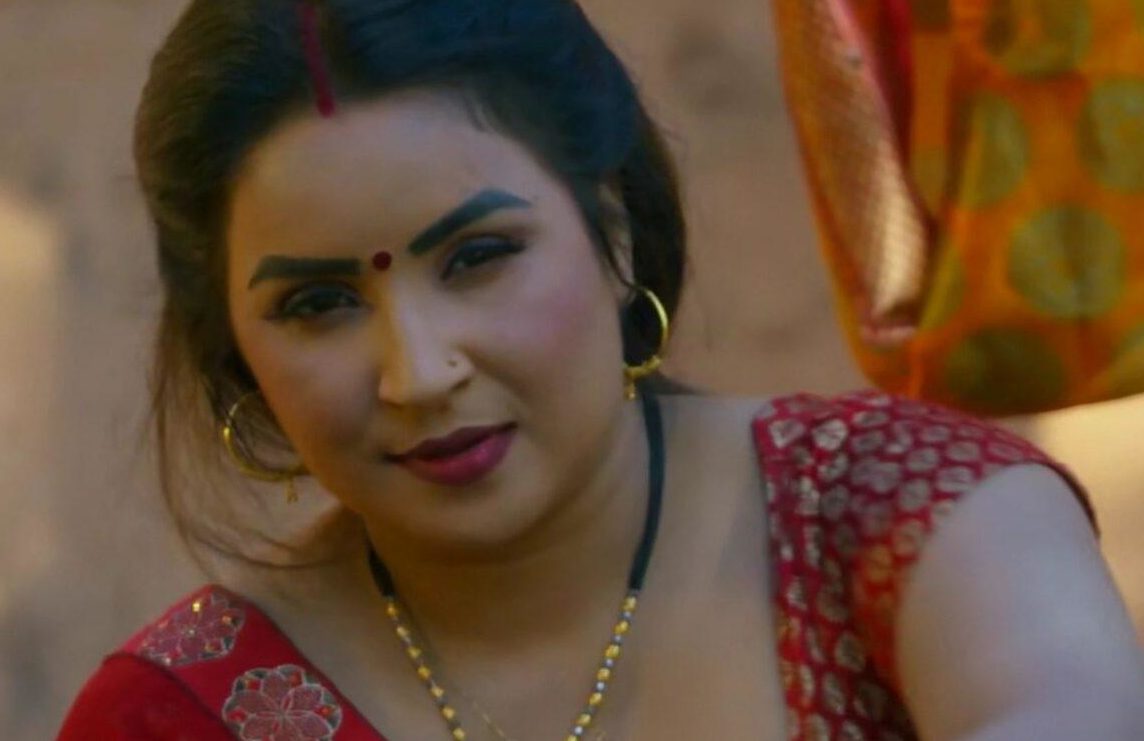 The comedy-drama series has released 3 more episodes on 31 March 2023. Earlier, fans loved previous Ullu web series for their engaging storytelling and captivating performances.
Malai Part 2 web series cast Ankita Singh, and Shyna Khatri in the lead roles. Malai Part 2 web series consists of 4-6 episodes of 25-30 minutes each.
You can watch online Malai Part 2 web series all episodes on Ullu App. Previously, Ullu App released Imli web series featuring Nehal Vadoliya in key roles. Malai web series is created in the same vein as Gaachi web series and Chawl House web series, almost a pulp fiction style where stories belong to a family of rural India.
Malai Part 2 Web Series Cast
Ankita Singh as Renu
Sahil Tyagi as Mama Ji
Shyna Khatri as Shilpa
Lucky Saini as Rahul
Sanjay Bharadwaj as Manoj
Malai Part 2 Web Series Story
The Malai Part 2 web series episode 1 starts with the Shyna Khatri session with her male co-star. The web series has been shot exclusively in Indian rural areas describring problems, fantasies, and pleasures in the same manner.
Helmed by SSK, Ankita Singh left nothing for imagination with her stand out performance as the series lead. The trademark scene in most of the SSK series involves the dream sequence. We get to see Ankita Singh engaging dream sequence with Sahil Tyagi which cuts abruptly.
In Malai Part 2 web series episode 2, the scene starts with someone informing Ranu (Ankita Singh) about the bad deeds of Mamaji (Sahil Tyagi). However, she paid no attention. The series showed us even the Rahul (Lucky Saini) has developed feelings for Ankita Singh.
Episode 2 of Malai Part 2 brought us an interesting sequence where both Shyna Khatri and Ankita Singh can be shown wearing same dress having session with the Lucky Saini. The shot is quite similar to Keanu Reeves 'The Devil's Advocate.'
In Malai Part 2 web series episode 3, shows the final showdown where Ankita Singh allowed Mamaji to take advantage of her before her husband arrived. The final frame of the web series showed us twisted relationship of the family as Mamaji peck on Renu's hand when she hugged her husband.
Malai Part 2 web series has released all episodes featuring Ankita Singh and Shyna Khatri in captivating avatars. Episode 2 of Malai Part 2 web series has some gripping and captivating visuals of both the actresses Ankita Singh and Shyna Khatri. Ullu promises to bring all new exciting web series similar to Malai Part 2.