Watch Online Mini Bomb Web Series 2022 ULLU, Cast, Story, All episodes: Mini Bomb web series has been released on the Ullu App. Hindi language erotic, drama genre web series will feature Apoorva Arora, Tanya Sharma, Anshuman Malhotra in the lead and directed by Pravin Raja Karale.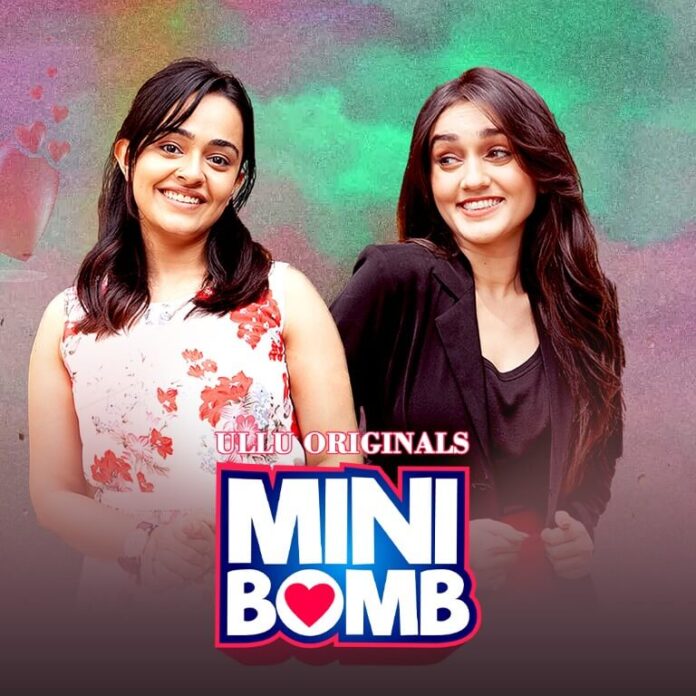 Watch online Mini Bomb web series all episodes on Ullu App exclusively. The web series is only suitable for the adult 18+ audiences. It has five episodes and total duration of the series is around 1 hr 29 minutes. Last released Ullu App web series is Charmsukh Maa Devrani Beti Jethani.
Mini Bomb Web Series 2022 ULLU Story
Mini fibs a lot and lies to save herself from life's little complications, one such lie ends up with her mother believing that she is a lesbian. Confronted by her mother she agrees to the lie whereas she is in love with a guy. Not realizing this time her lie is going to turn her life upside down. Lets see the series and discover lots more.
Mini Bomb web series is streaming online on Ullu App.
Mini Bomb Web Series 2022 ULLU Cast
Apoorva Arora (Mini)
Anshuman Malhotra (Vihaan)
Tanya sharma (Alisha)
Alka Kaushal (Koushalya)
Tushar Khair (Pandya)
Keyuri Shaha (Vedika)
Mini Bomb Web Series 2022 ULLU Details
Cast – Apoorva Arora, Tanya Sharma, Anshuman Malhotra, Alka Kaushal, Tushar Khair, Keyuri Shaha
Genre – 18+, Erotic, Drama
Director – Pravin Raja Karale
Release Date – 15 March 2022
Duration – 1hr 29 minutes
Language – Hindi