Watch Online Patra Petika Part 1 Web Series 2022 On Ullu App: Patra Petika Part 1 web series is released on the ULLU App, features Prajakta Dusane, Dhananjay Sharma and Rinku Ghosh in the lead role.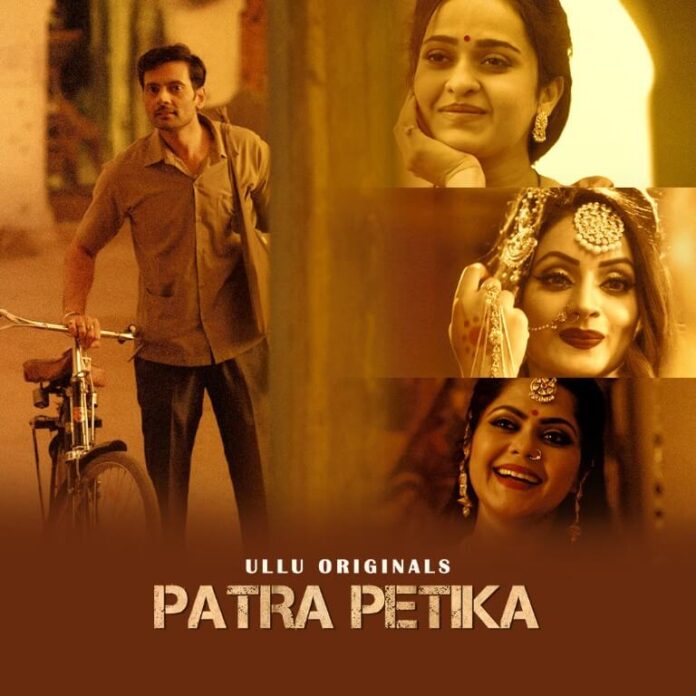 Hindi language web series is directed by Jasbir Bhati. He has directed many web series for Ullu App. Watch online Patra Petika web series all episodes on Ullu App. Suitable for audiences over 18 years of age. Ullu App recently released web series is Kavita Bhabhi 3 Part 4, Charmsukh Maa Devrani Beti Jethani and Lahore Diaries.
Patra Petika Part 1 ULLU Web Series 2022 Story
Lata was a simple girl from a small village. Sharad, the local postman, gets attracted to her, and to get close, starts writing letters in her husband Sudhir's name. He also read those letters for her. Lata falls for the poetic letters thinking they are from Sudhir. This strange relationship she develops with the letters takes her life to a point she never imagined.
Patra Petika Part 1 web series is streaming from 25 March. Prajkat Dusane was last seen in Ullu App's web series Gaachi. Patra Petika Part 2 web series will be released next week.
Patra Petika Part 1 ULLU Web Series 2022 Cast
Prajakta Dusane as Lata
Dhananjay Sharma as Sharad
Vishal Mohan as Sudhir
Nandu Devgan as Welcome
Rinku Ghosh as Meher Bee
Shweta Ghosh as Romila
Padam Singh as Durga Prasad
Patra Petika Part 1 ULLU Web Series 2022 Details
Title – Patra Petika Part 1
Cast – Prajakta Dusane, Dhananjay Sharma, Vishal Mohan, Nandu Devgan, Rinku Ghosh, Shweta Ghosh, Padam Singh
Director – Jasbir Bhati
Release Date – 25 March 2022
OTT Platform – Ullu App
Language – Hindi, English, Tamil, Telugu