What is the best preparation material for JEE Main 2019 : The JEE Main examination holds a lot of importance for an engineering aspirant. Over the years, we have seen students put in hours of hard work every day to ensure that they get into their desired engineering college.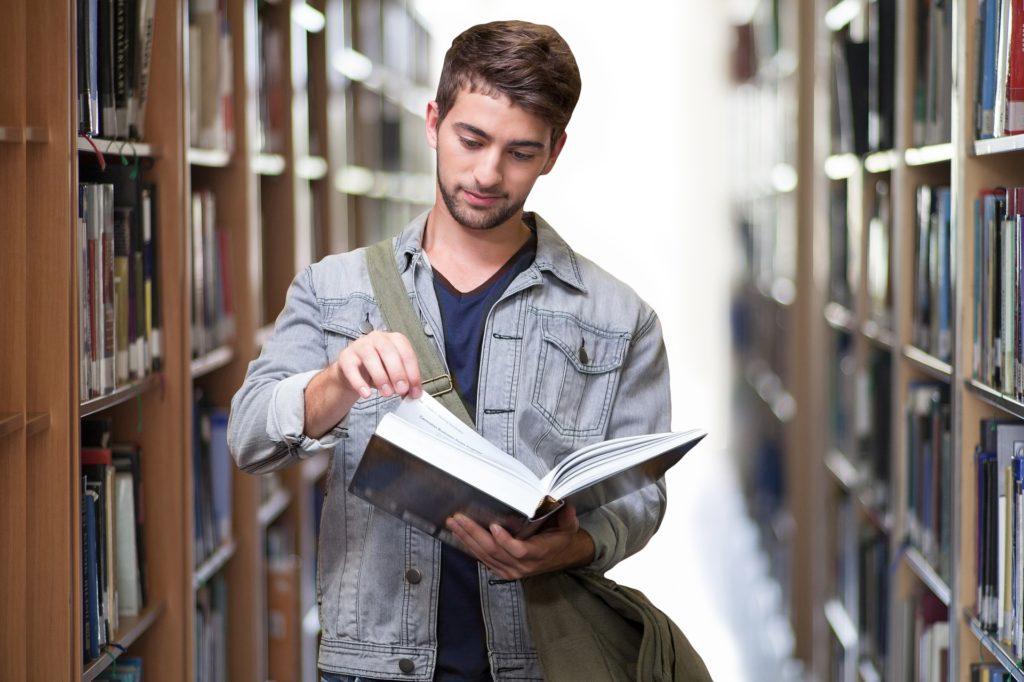 Being a competitive exam, the key to cracking the JEE Main lies in preparing better than your competitors (other students taking the exam). Among other factors, having the best study material for JEE Main plays an important role in ensuring your success. Right from the concepts (basics) to the advanced problems, the study material acts as your lighthouse in the storm of preparation.
 Source: Pixabay
The Best Study Material for JEE Main
The best study material for JEE Main includes the textbooks, reference books, previous years' question papers, JEE Main answer key, and enrolment to some mock tests. It is said that a craftsman is only as good as his tools. Similarly, performance in the JEE Main is only as good as the preparation material available with you. Here are some pointers:
Your notes are your best guides
Typically, students preparing for the JEE Main enrol in some classes. While there a few who prefer self-studies over a coaching class, there is one habit that you must imbibe while preparing for the exam-taking down notes. We find many students rely completely on the notes provided by the coaching institution or available online. While these are comprehensive, we strongly recommend that you create your own notes according to your understanding of the topic. This helps you understand and revise the concepts better and also works as a guide in determining the additional help you need to get a better grip on the subject.
Don't avoid the Reference Books
If you talk to any student who has cracked the JEE Main earlier, he/she will ask you to prioritize Reference books in your study plan. However, these ebooks talk about advanced concepts. Hence, it is important to have a solid understanding of the basics before you start referring to them. Here is a quick subject-wise list:
Physics
H.C. Verma's Concepts of Physics I & II, Problems in General Physics by I.E. Irodov, Practice Book Physics for JEE Main and Advanced by D.C. Pandey, and also Physics for JEE Main & Advanced – Vol 1 & 2.
Chemistry
R.C. Mukherjee's Modern Approach to Chemical Calculations, J.D. Lee's Concise Inorganic Chemistry, Concepts of Organic Chemistry by O.P. Tandon, GRB Numerical Chemistry by P. Bahadur and also Organic Chemistry by Robert T. Morrison & Robert N. Boyd.
Mathematics
R.D. Sharma's Mathematics for Class XI & XII and also Objective Mathematics for JEE. Further, you can refer to M.L. Khanna's IIT Mathematics, Degree-level Differential Calculus by A. Das Gupta, Problems in Calculus of one variable by I.A. Maron, and Higher Algebra by Hall & Knight.
Question Papers from Previous Years
The best study material for JEE Main is not complete without a set of question papers from the previous years along with the JEE Main answer key. This helps you in many ways:
You get a first-hand experience of solving the paper
Assess and analyse your areas of strength and weaknesses
Time yourself to solve the entire paper comfortably
Removes the examination jitters to a great extent
A 'Secret' Handbook of Formulae
Not a secret really but your own take on the important formulae with tricks to memorize them. Students come up with creative ways of remembering formulae and your secret handbook holds all the keys for you. This is a great tool, especially for last-minute revision.
The "Internet"
We understand that this is a little vague topic. However, the internet is overflowing with knowledge and information about almost everything, including academic articles, videos, and tips. While prima-facie this sounds like a great deal, it can be overwhelming and confusing to many students. When you are learning a new topic, it is important to refer to a reliable source since you are not in a position to differentiate between correct and incorrect (or incomplete) information.
Having said this, you should not ignore the power of information available online completely. Talk to your mentors or professors and make a list of reliable sources of information online which you can refer to. However, try to stick to your notes and books as much as you can.
Assessing your preparation
Have you ever seen a blacksmith at work trying to sharpen a sword? We don't expect you to have seen it in real life (where are the blacksmiths?), but at least on TV or in some movies? He works on the sword – heats it, hammers it, and constantly keeps checking if he is working in the right direction.
 Source: Pixabay
The same holds true for the JEE Main preparation. Just because you are studying for 12 hours in a day and burning the candle at both the ends, you cannot expect excellent performance. Hence, it is important to constantly keep assessing your preparation by appearing for a test series. These series help you assess your position with respect to your competition. This gives you pointers about aspects that you need to improve in order to crack the exam.
Summing Up
If we were to summarize the best study material for JEE Main, we would say that you must focus on getting your basics cleared, get a good understanding of advanced concepts, create structured notes for yourself, solve some previous years' question papers, and appear for a few test series. These elements together can help you ensure that you are well-prepared for the D-Day. Good Luck!