WhatsApp Domination Questioned as Indians Aim for Secure Messaging Apps: After WhatsApp announced its new privacy policy, many Indians turned to alternative messaging apps such as Telegram and Signal. Yet, custom and convenience might just save the Facebook company from a decline.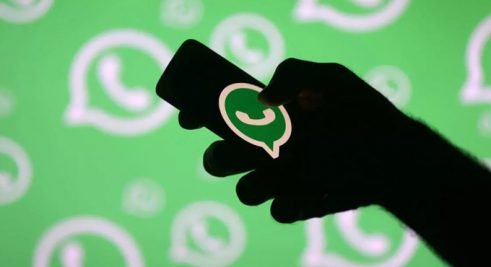 Indian Consumers Exploring Their Options
Today's dynamic lifestyle often entails many trade-offs. The convenience of working from home, shopping online and on the go, and reaching out to friends and family from our smartphones comes at the cost of personal data being transferred to offshore companies and digital tech giants.
WhatsApp's latest privacy policy update caused quite a stir in the subcontinent. Indeed, many regular users of their services began downloading alternative messaging Apps like Telegram and Signal which registered phenomenal growth over just a few days since the tech giant's announcement.
While the 4 million new downloads of its competitors might not seem like a serious cause for concern for WhatsApp – after all, India is the company's biggest global user market with around 400 million active users – the growing criticism has shown that it takes a little to shake the confidence of the most demanding share of modern day consumers.
WhatsApp's primary concern is the monetisation of its services, and as downloads have fallen by a third in India since the beginning of 2021, sharing user data with companies and third-party providers starts looking like a tricky choice.
On the contrary, one of its main global competitors, Telegram, is also used for loyalty marketing campaigns by a number of industries in India, such as online Indian casinos, and cricket sports betting sites such as 10Cric yet it does not sell user data for ad targeting.
What Does WhatsApp Risk Losing Really?
The Facebook subsidiary is not in immediate peril. The platform recently launched its payments application called WhatsApp Pay offering UPI-based payments and planning to extend micro-credit, insurance and other financial services to its desi users.
But as its new terms and conditions allow it to share certain transaction data, mobile device information, IP addresses and information on how its users interact with businesses, the company risks losing some of its top markets to more secure messaging app alternatives.
Tesla CEO Elon Musk was quick to endorse Signal earlier this month, as was the infamous former US National Security contractor Edward Snowden. Bharat's own influential figures have switched over to the platform – Anand Mahindra himself, PhonePe co-founder Sameer Nigam, Paytm creator Vijay Shekhar Sharma, to name a few – all seem to value its simplicity and privacy.
So much so that Signal's founder, Brian Acton (a WhatsApp co-creator himself, back in the day), has stated that the messaging service is targeting between 100 and 200 million users in India within two years' time. Telegram has already surpassed 500 million active users globally, with 25 million new signups in the space of a few days in early January. 
However, with its huge user base and easy to use features, WhatsApp may have already acquired the behemoth status it takes to worry less about actual financial impact rather than reputation damage. It already launched an advertising campaign across India, affirming its commitment to privacy when it comes to messages and calls but with little else to put on display.
Even as many active user groups continue riding the negative publicity, most desi users appear to continue enjoying the coverage and convenience of both Facebook and WhatsApp services.