Conducts awareness program in Vatika High School for Deaf & Dumb on waterborne diseases
NewZNew (Chandigarh) : Whirlpool of India celebrated World Water Day by donating water purifiers to Vatika High School for Deaf & Dumb in Chandigarh today. Whirlpool of India, a subsidiary of Whirlpool Corporation, the world's leading home appliance company has taken this initiative with an aim to save children from water-borne diseases.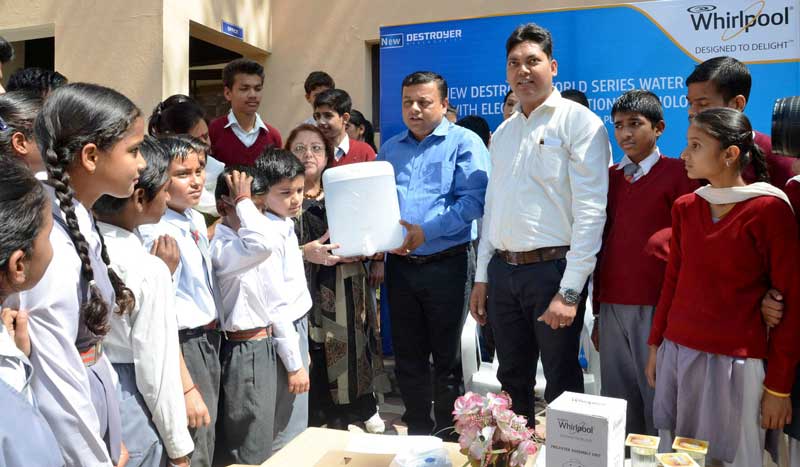 A special awareness program for the students and teachers was conducted by the spokesperson of Whirlpool of India highlighting the importance of drinking purified water. They also encouraged students to save water and informed them about various water contaminated diseases.
"Access to pure water is everyone's right, and children are more prone to water-borne diseases," said Kapil Agarwal, Vice President, Marketing, and Whirlpool of India. "Installation of these water purifiers will provide clean water to the special children's which will help in minimizing health risks by curbing diseases like diarrhea and jaundice."
Commenting on the initiative, Mr Natrajan, Business Head, New Business unit, Whirlpool of India said, "As most of the easily communicable, but dreaded diseases spread only through drinking water, we have decided to donate water purifiers to the Vatika High School for Deaf & Dumb considering the importance of providing purified water to the student community."