NewZNew (Ludhiana – Aman Kumar) : Ludhiana College of Engineering & Technology, Katani Kalan in association with Indian Institute of Technology, Delhi & MHRD sponsored one day workshop organized on virtual lab. LCET is also now nodal center for virtual lab access. This Virtual Lab intended to provide remote access and enthuse students about performing experiments and thereby getting them interested in their respective disciplines in a meaningful way.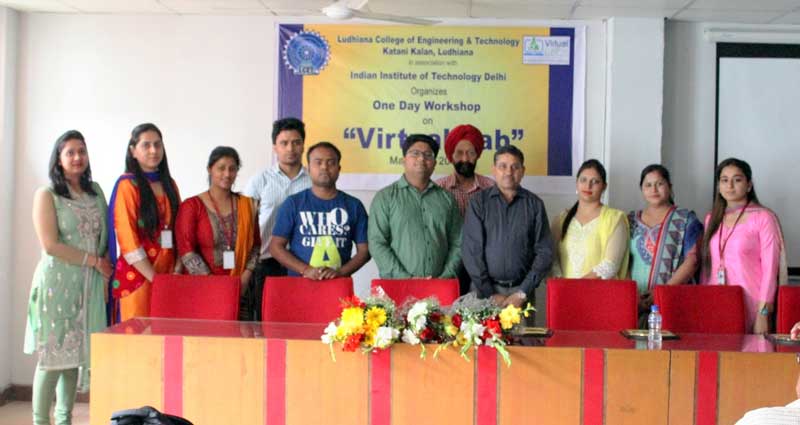 Er. Bhairab Partap Singh (CSE), Er. Prateek Sharma (ECE & EE), Tanmay Tarun Das (ME,AE & Civil) were resource person  from IIT Delhi. According to them now  students can avail the benefits of sharing the very expensive equipments such as Web Resources, Video lectures and above all animated clarification can be easily accessed through Remote Access laboratory.
There are several objectives of virtual labs like to provide remote access to labs in various Engineering disciplines, to cater to students at UG level, PG level as well as to scholars, to enable the students to learn at their own pace, to share costly equipements for the experiments.
While informing about features of virtual labs Chairman,  Vijay Gupta said that it's a kind of any time and anytime useable ,besides these labs are free to use and are easily accessible through internet . Another main feature is that one can access on mobile also .According to him Virtual Labs can be Remote Triggered, Measurement Based and Modeling /Simulated Based.