Girls exhibit creative art, winners honored with prizes & certificates
Wondrbox.com organized a coloring & poster making competition at Gur Aasra Trust, Palsora. On this occasion the Guinness Book of World Records recipient, Neetu Dandi was the Chief Guest and Neha Gupta, the Founder of Wondrbox was also present.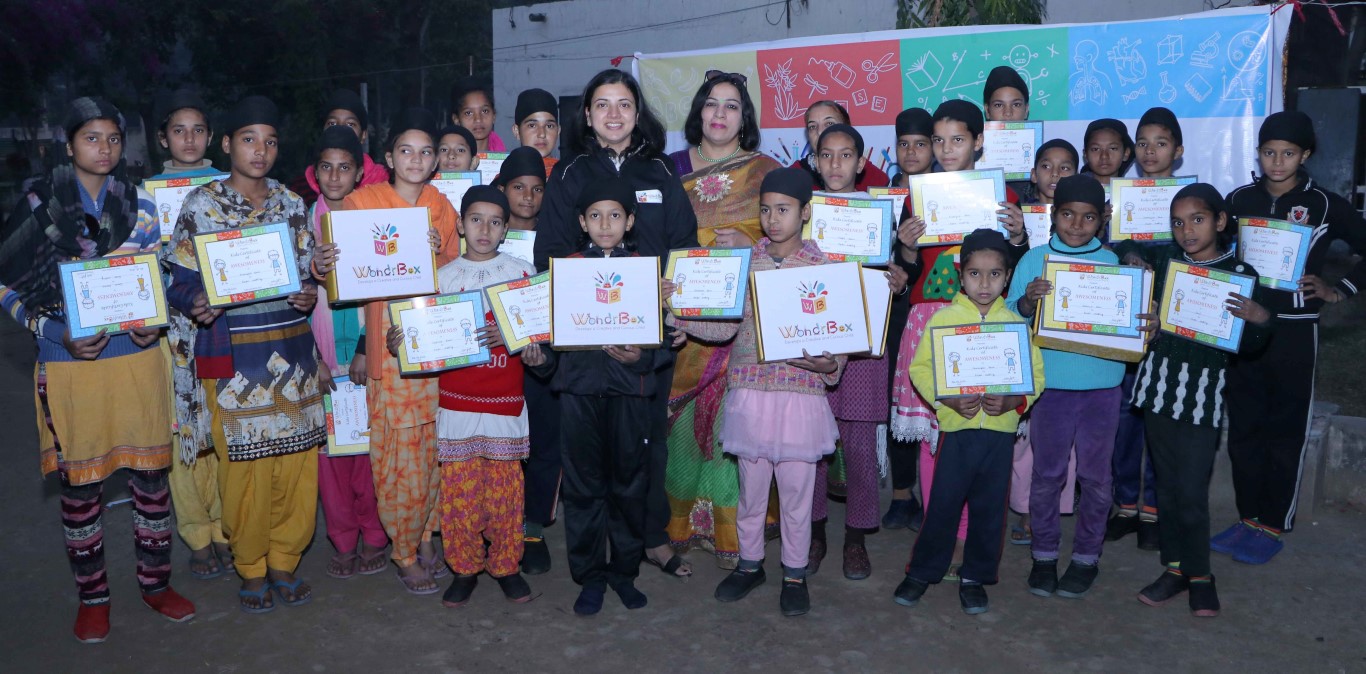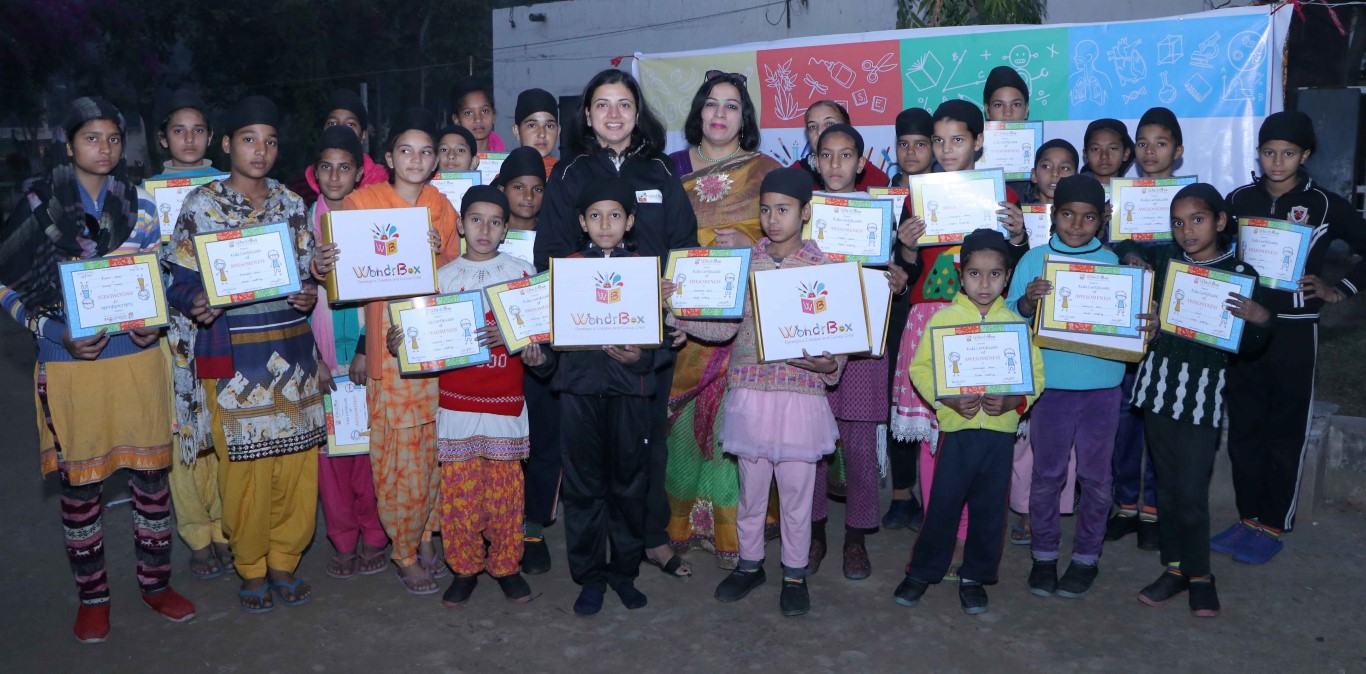 The theme of the competition was 'Beti Bachao, Beti Padhao', and all the participants expressed their beliefs in the form of art.
On this occasion, the founder of Wondrbox.com, Dr. Neha Gupta said, "There is always a passion for doing some kind of creative work in the children and with the view to promote that creativity, we often organize events like this one. We always try to improve their vision, so that they have a better platform in future. At Wondrbox, we strive to refine the talent in children and discover their hidden talents, so that parents are well-aware of the same. We love working towards accelerating the condition of our beloved daughters, and we shall always support 'Beti Bachao, Beti Padhao'."
"The students can subscribe to our website Wondrbox.com and take benefit of educative and interesting stories, sports, modern science, and maths while sitting at home. This will not only help the students in studies but will also create a sense of curiosity about new ideas and new techniques", she further added.
While motivating the students, Neetu Dandi, Guinness Book of World Records recipient said, "No work is impossible for girls in today's time. The girls of India are illuminating the name of the country from the Olympics to the Miss World competitions. I would like to thank Wondrbox for organizing this kind of competition, which is certainly an excellent initiative for the promotion of talent in girls."
Towards the end of the program, the awards were awarded to the winning children by the Chief Guest. Christmas gifts were also distributed to all participant on behalf of Wondrbox.com.