newznew (Chandigarh) : Sony SAB's Y.A.R.O ka Tashan, is one of the most liked show by the youth, it recently also successfully completed its 100 episodes. From the onset of the show, YARO (Aniruddh Dave) has been seen as trying to adapt human society and their mannerisms. Amidst the ups and downs, the show will now see the biggest turn where YARO becomes a Superhero.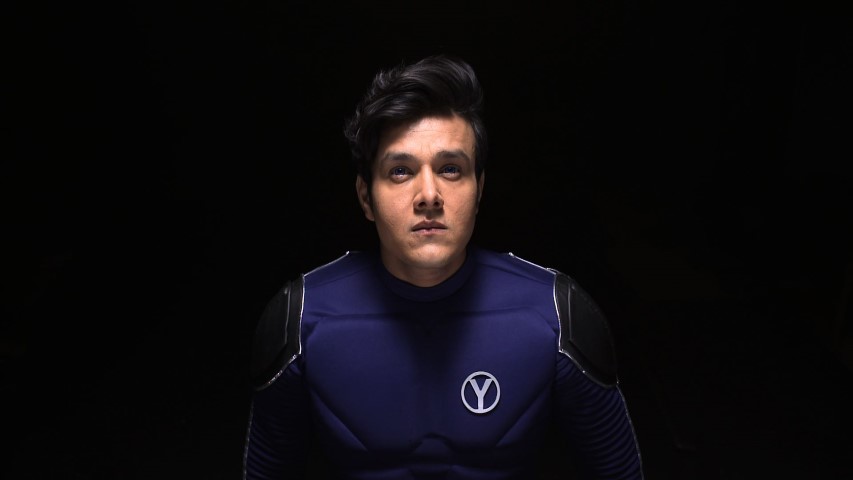 While Dadi (Shoma Anand) gets to know that YARO is a robot with a heart and has several powers, she is keen to see him as a Superhero too. While training Yaro to be a superhero he falls from the building and severely damages his memory chip. Prof. Agarwal tries to revive Yaro and replaces all his parts, making him the better version of himself. With new powers YARO is now convinced to be a superhero. Dadi designs a special superhero look for him as well.
This super-secret avatar of YARO will be known as YO-man, the superhero. After revival, Yaro has gained extraordinary powers like hyper sonic speed and flying abilities, a super powerful electromagnetic field, an energy shield for defense against weapons, freeze wave and also the ability to handle fire. Dadi has trained YO-man in various crime fighting capabilities like multiple martial art forms, handling fire, to use his supersonic hearing ability, training him to fly to very high altitudes, climbing vertical walls etc in addition to his already existing features.
Adding to this Aniruddh Dave commented, "In the upcoming track, YARO will have a complete new look. Donned in Blue, he will be wearing a suit of armor. With the complete look of a super hero, he will wear long boots, a silver belt and gloves all in color blue. I am so excited for this look and to be the new super hero of Indian Television."
Catch this exciting new look of Yaro in Y.A.R.O ka Tashan, Monday – Friday, 7.30pm only on Sony SAB!