newznew (Chandigarh) : As the country aspires to achieve sustainable development, educating each individual on mother earth to take good care of the environment that nurtures us, is the most significant concern of the new millennium. In view of this global concern, Confederation of Indian Industry's Indian Green Building Council (IGBC) and Young Indians (Yi) Chandigarh Tricity Chapter organised an awareness session on Green School, at CII Northern Region Headquarters, here today.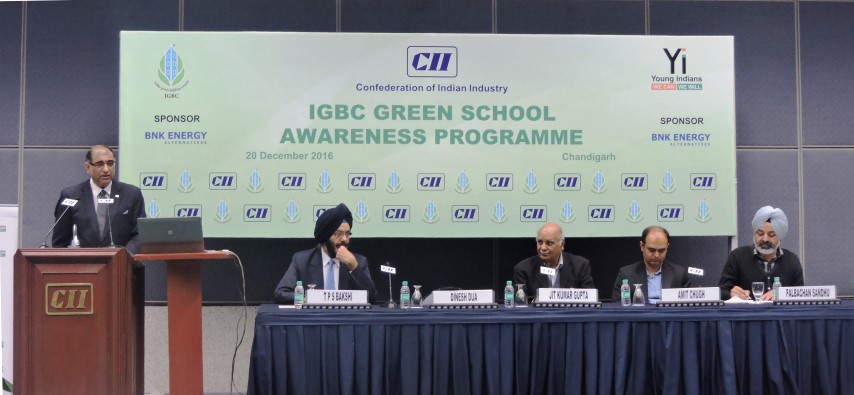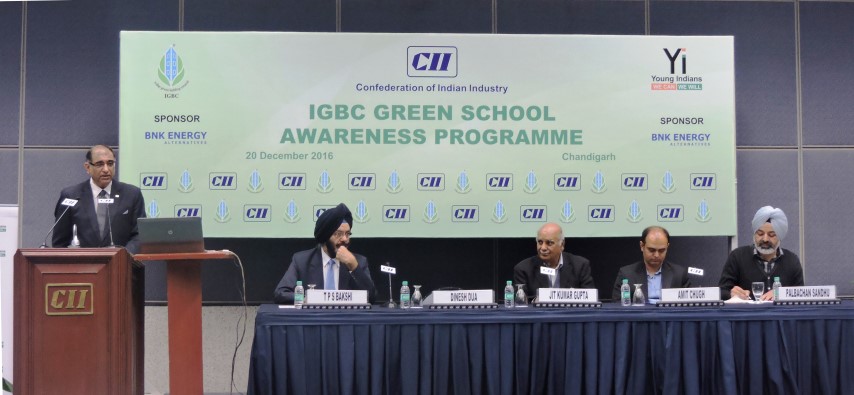 Ar Jit Kumar Gupta, Chairman, IGBC Chandigarh Chapter, said, "Schools are a major influence on children. Today, environmental issues are not something that can be ignored and environmental education needs to be integrated into the school curriculum. A school that is labelled as being 'green rated' will spur interest and spread awareness among its children."
 "The IGBC green school norms advocate effective treatment and reuse of waste water along with use of fixtures with low flow rates to conserve water. Water meters help children monitor how much water they use. Schools should oversee indoor environmental quality by ensuring cleanliness of toilets, use of non-toxic paints/finishes and use of dust-free chalk. This assures that the children are in a healthy indoor environment," he said.
Schools must also look into the usage of energy efficient electrical appliances, natural light and ventilation and capturing solar potential. This not only ensures an eco-friendly building but also saves running electricity costs for the school management.
Maj Gen T P S Bakshi, Director Business Affair, Indian School of Business, Mohali, said, "The idea of green buildings is to embrace an eco-friendly style of living. Designed for natural light, the green buildings promise to save up to 40 per cent of energy consumption and up to 30 per cent on water consumption." He also spoke about the various initiatives introduced by the IGBC Gold rated Mohali campus of Indian School of Business such as making efficient use of solar energy, optimal use of day light with compatible design and architecture, LED fixtures that reduce energy usage, geothermal system for air-conditioning which uses no water, rainwater harvesting, and increasing green cover.
Mr Palbachan Sandhu, Chief Technical Consultant, BNK Energy Alternatives, said, "If we want to preserve the future of our planet, we need to turn to our future generations for help. Environmental sensitivity needs to start early to be most effective and beneficial to humanity. Our children need to understand the harmful effects that environmental degradation can have on earth and be able to prevent them by making informed decisions from an early age."
Dr Dinesh Dua, Chairman, CII Chandigarh Council and Whole Time Director, Nectar Lifesciences Limited, said, "The Green Schools Rating System of IGBC will help in educating the community at large. The knowledge sharing within the school shall help in reaching out to the parents and nearby community. It will inculcate a sense of responsibility towards the environment. Children shall learn to take responsibility for their own actions, related to environment."
Mr Amit Chugh, Immediate Past Chair, Yi Chandigarh Tricity Chapter delivered the Vote of Thanks.