(IANS) Jammu and Kashmir Liberation Front (JKLF) Chairman Muhammad Yasin Malik was arrested here on Thursday. "These villainous acts by the government would not break the spirit of the freedom loving people of Kashmir," Malik told reporters before he was arrested from a party office in the city's Abi Gujar area.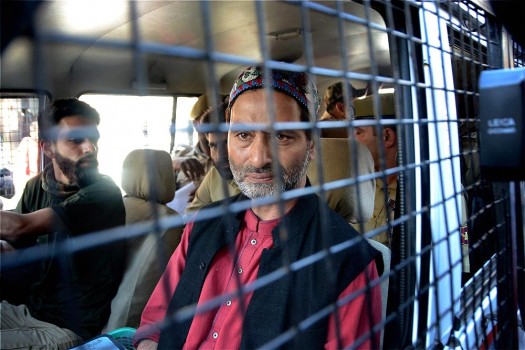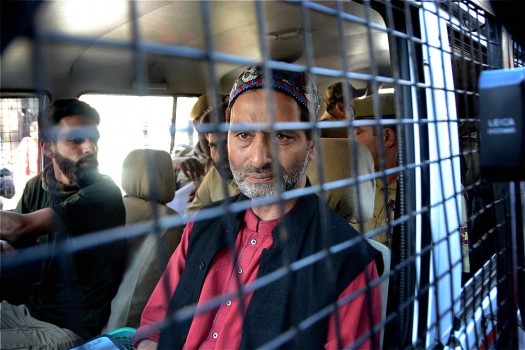 Three senior separatist leaders, Syed Ali Shah Geelani, Mirwaiz Umer Farooq and Malik, had announced they would take out a protest march to the NIA headquarters in New Delhi and court arrest on Saturday.
Meanwhile, the Kashmir Bar Association has announced continuation of its strike on Friday against the summoning of its president Mian Qayoom by the National Investigation Agency (NIA).
Qayoom was questioned by the agency for over seven hours on Wednesday.
The NIA on Thursday raided the house of senior separatist leader and Shia cleric Syed Agha Hassan in Badgam as well as the houses of other separatist leaders and their aides in the valley as part of its probe into the terror funding case.
According to NIA sources, similar raids were going on at 12 places in the valley.