YO YO Honey Singh's Saiyaan Ji Video Song, Ft. Nushratt, Neha Kakkar Latest Party Track Out: Yo-Yo Honey Singh and Neha Kakkar are coming with their brand new song named " Saiyaan Ji ".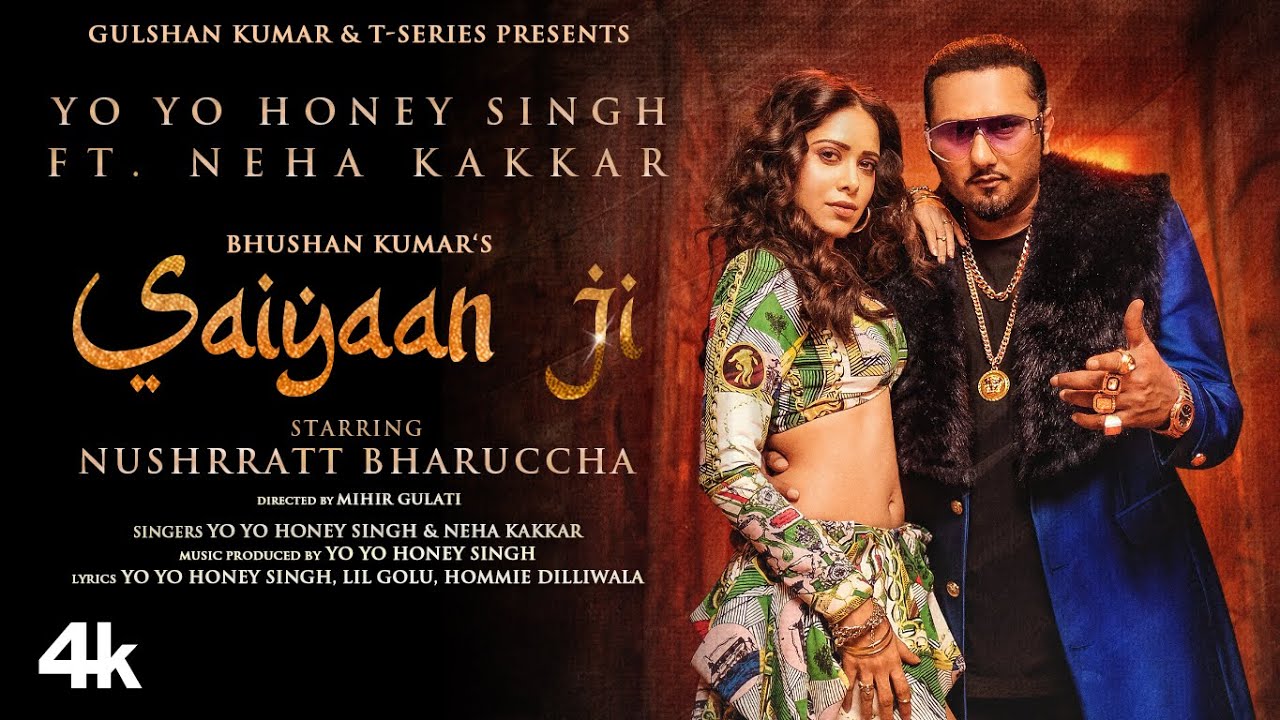 As we know, the teaser has been released by the makers which are getting viral among the fans. The first teaser was released on 22nd January which was exciting news for all the Honey Singh fans.
He shared the clip through his official Instagram and Twitter accounts. After releasing the teaser, the teaser got 8 Million views in just a few days.
After getting better results from fans, another teaser of the song released after 2 days. Then, the second teaser gained more popularity among fans where their favourite singer looks attractive in the new look. Also, the second teaser gained over 8 Million views in just 2 days.
Bhushan Kumar is all ready to release his music video with Yo Yo Honey Singh and Nusrat Bharucha. Both casts are looking damm hot in the teaser. The song is looking upbeat and the video begins few glimpses of a Kingdom, with a soldier, a throne, and more. In the teaser, Honey Singh was sitting on a throne with few girls are dancing around him. On the other side, Nusrat Bharucha wearing a shimmering blue coloured dress and looking attractive with her bold look and make-up.
And another teaser, actress Nusrat Bharucha can be seen in a multicolour floral dress and showing her attractive skills with few girls dancing with her. The song was Presented by Gulshan Kumar and T-Series.
Fans are much excited to know the releasing date of the song so, we like to tell you that the song will release on the 27th of January, 2021, or we can say that the song will release tomorrow. Honey Singh and Neha Kakkar have come with many songs and done many successful videos in the industry. Like many songs, the fans will also like the other song of Honey Singh.
The song was collaborated by many popular artists like Honey Singh, Lil Golu, Hommie Dilliwala, and the song was officially produced by Honey Singh. The song was directed by Mihir Gulati. Before releasing the song, the trailer has made it's covered the huge popularity from the Internet. So, let's wait for the upcoming song of Yo YO Honey Singh and Neha Kakkar.