NewZNew (Ludhiana) : Ludhiana College of Engineering Technology, Katani Kalan organized awareness yoga camp at its campus from 21 June to 3 July . The students enthusiastically participated in the exercise. They were also given tips on meditation. They were even taught basic exercises to keep themselves light and healthy. Sister Neelima and Sister Surabhi, Brahma Kumaris Ashram, were key note speakers. Spirituality and techniques to focus and concentrate were shared with the students. While Speaking at the moment Sister Neelima said that meditation keeps healthy, help to prevent multiple diseases, and improve your performance in basically any task, physical or mental.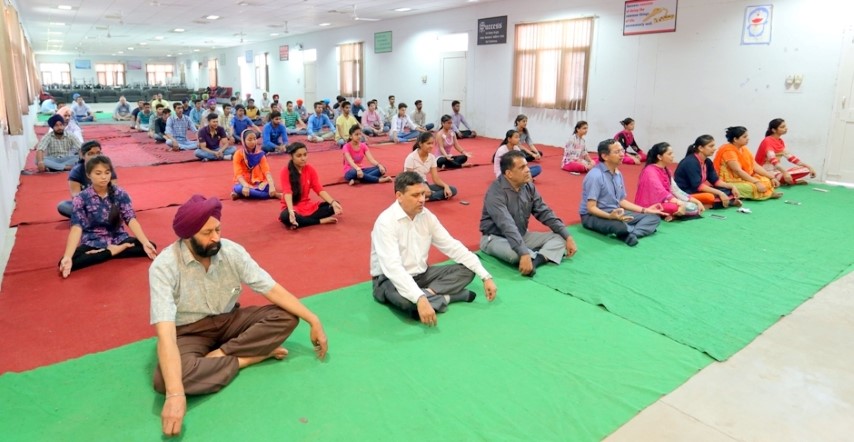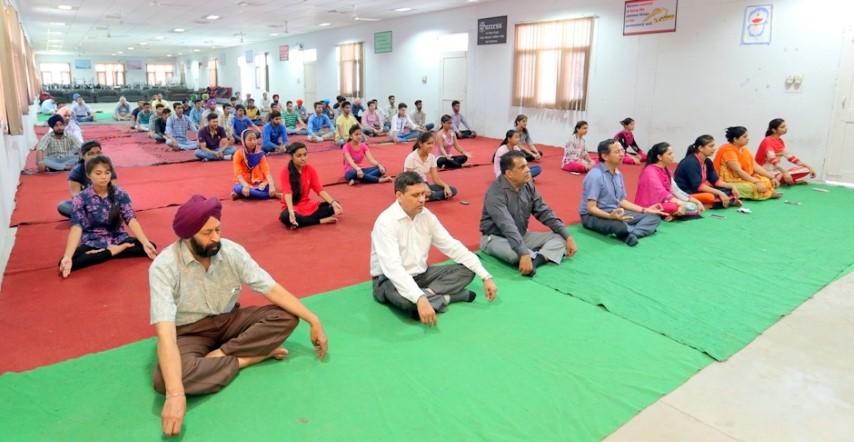 Shatrughan Bansal, Bhartiya Yog Sansthan explained importance of Yoga Asanas and Pranayam for day-to-day healthy life. He also mentioned importance of Yoga practice for holistic development.
While speaking at the moment Chairman, Vijay Gupta said that yoga offers multiple health benefits. It is instrumental in energy management. It keeps our energy levels up and balanced. It also helps in improving breath quality, lowering stress and cortisol levels, helping you maintain peace. Even inter personal relationships and communication improves. Physically one feels more flexible, stronger and gain stamina. He further added that the main objective of arranging this camp was to promote the importance of physical fitness among students in sedentary lifestyle.