The students of present generation are extremely talented and passionate. They are extremely inclined towards creativity and are on the path of creating a vibrant India. If these children are provided with proper motivation and righteousness, then they will become an asset for the Nation. Keeping in view the same, DAV College, sector 10, Chandigarh organized a plethora of events to instinct virtues such as courage, honesty, creativity enhancement and wisdom among the students of various departments. Shortcut techniques of computing and Vedic math workshop was organized for the students of Computer Science.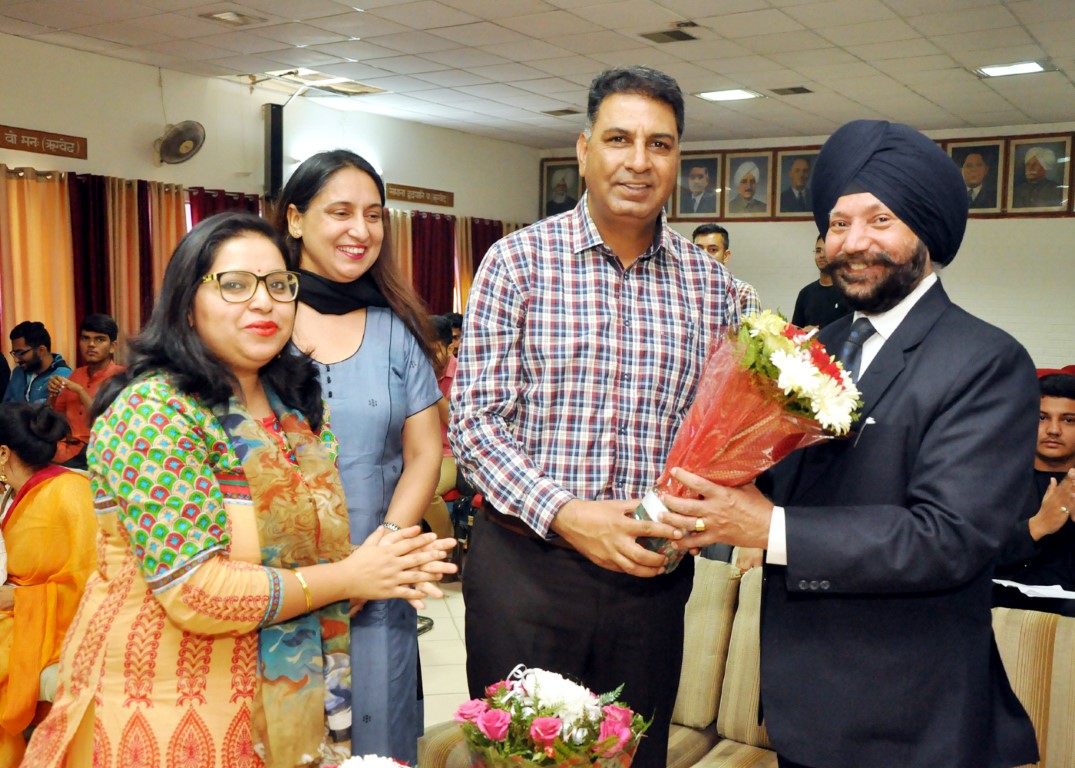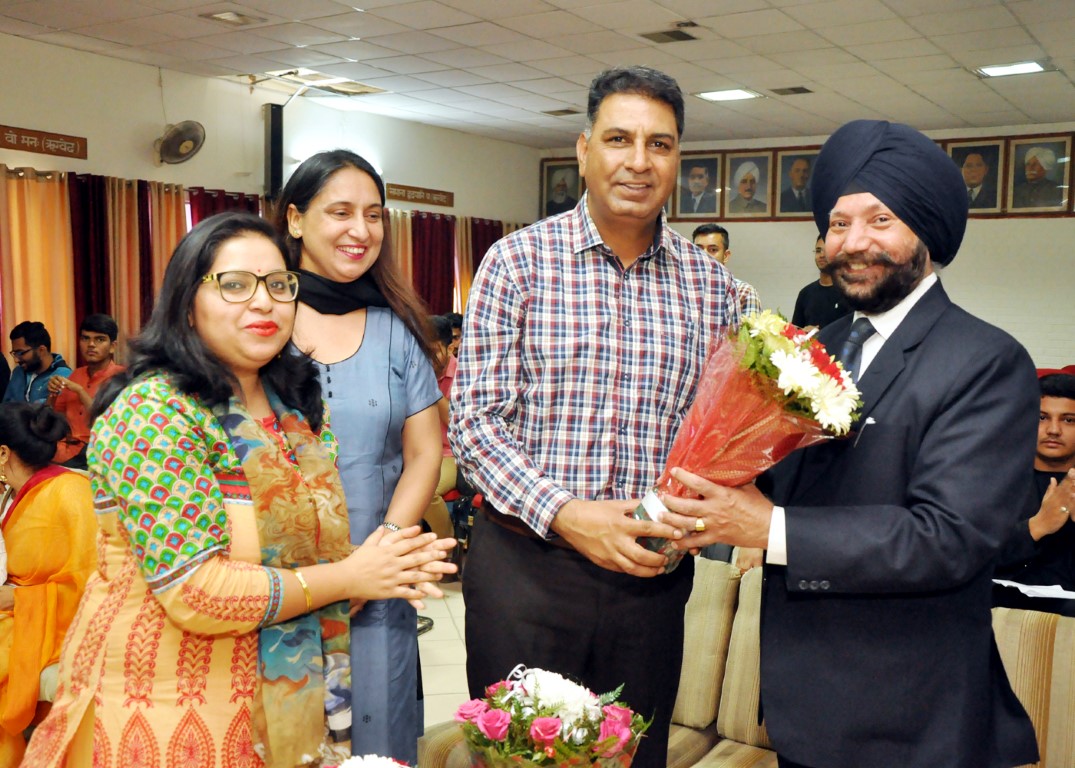 Resource person Mr. Sudheer Grover from INFOMATHS enlightened the students about significance of Vedic Mathematics in developing problem solving ability and creative intelligence and how vedic mathematics is faster than conventional ways of solving the questions. He told various tricks to solve the mathematical evaluations like finding square and cube of n digit number, solving AP / GP, Around 250 students of BCA, BSc. Computer Science.
To mark the Vigilance Awareness Week, a Declamation contest on the theme "My Vision Corruption Free India" was organized in DAV College Chandigarh today by the Youth Service Club of the College, Youth Welfare Department PU Chandigarh in association with National Insurance Company Ltd. 15 participants shared their views about the evil practices of corruption practices in our day to day working and their removal. Principal Dr. BC Josan, Dr. Nirmal Jaura and NIC Chief Regional Manager Mr. Amandeep Singh gave away cash prizes and certificates to the winners of this contest.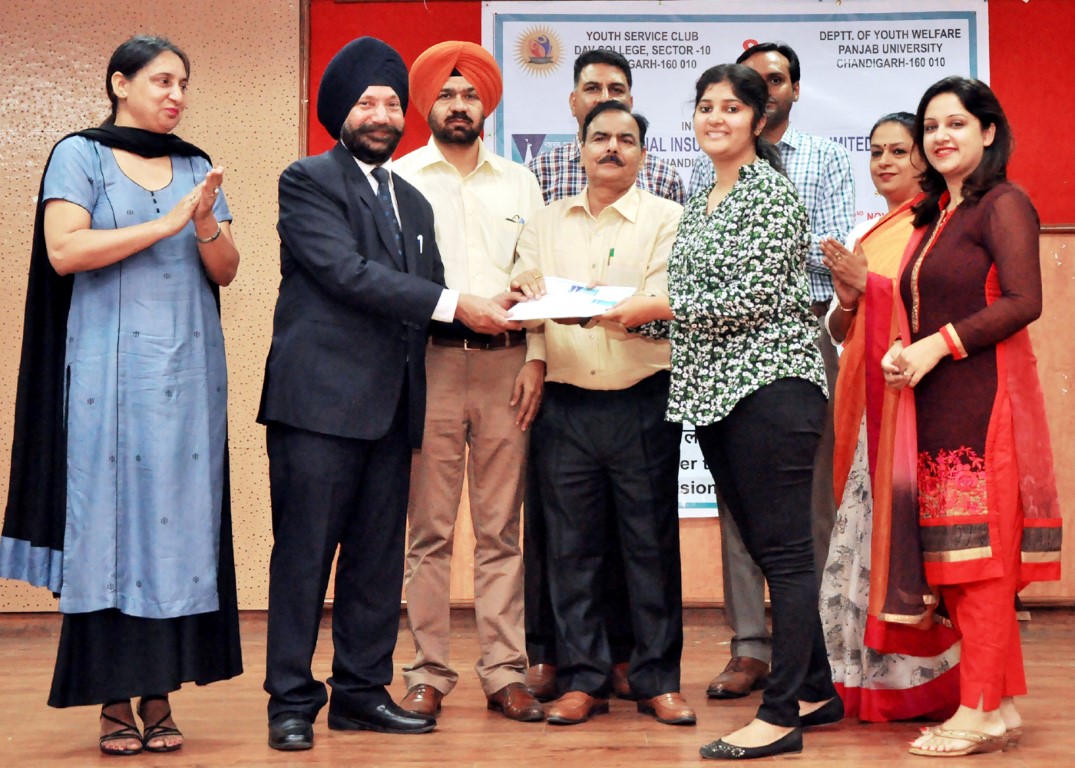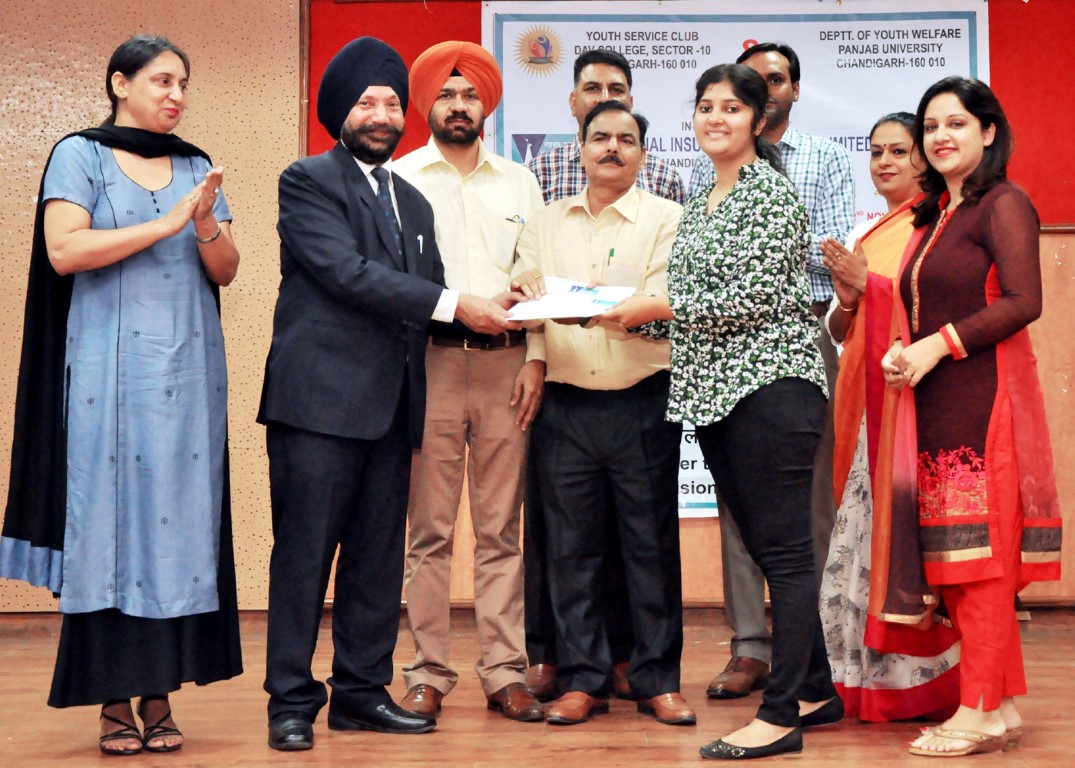 Mr. Amandeep Singh shared his views on the topic and praised the college students and staff. The Insurance Company officials, guests, staff members, participants and the NSS Volunteers of the college took a Integrity pledge not to indulge in corruption practices and to create awareness on the theme.
Dr. Josan appreciated the efforts of Faculty of Computer Department, Youth welfare department and NSS team of the college.