Youth & Heritage Festival held at Dev Samaj College for Women : The Panjab University Youth and Heritage Festival, Zone-B, which is witnessing participation of 9 women  colleges of Chandigarh & Ludhiana, began with music instrumental items in percussion and non-percussion categories. It was a day where literary fervour was witnessed in the campus of Dev Samaj College for Women, Sec 45,  which is hosting the mega fest.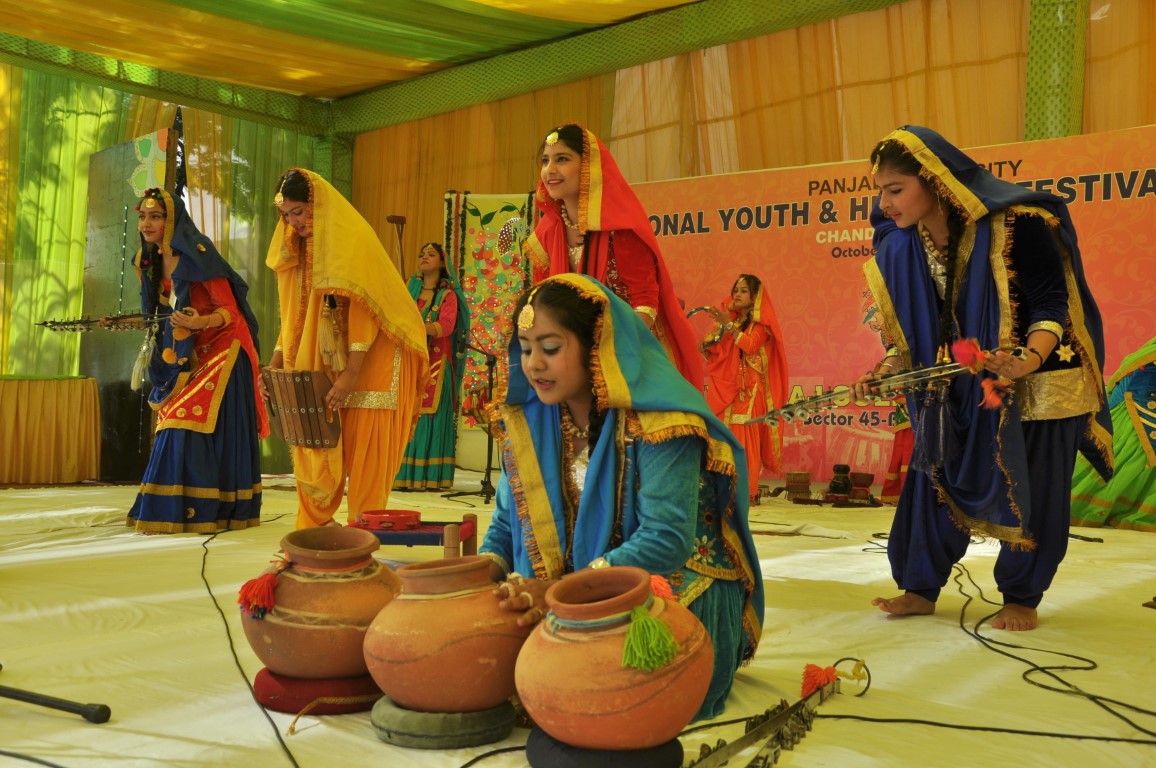 A debate who's topic was  'Privatization of Education is beneficial for the society in India' was quite interesting. 9 Participants spoke in favor and other 9 spoke against the motion. An elocution competition was also held. Topic for elocution was 'Power of Media in present times'. 8 participants spoke on the topic. In Muhaveredar Vartalap, there were 21 participants and 8 took part in Poem recitation competition. The topic for creative writing was 'Maa' and there were 48 participants in this. 'India of my Dreams' was the topic of the essay.
Apart from literary events, a lot of competitions were held under the category – Heritage Art and Craft. Competitions such as 'Guddian Patole', 'Chikku', 'Pranda', 'Naala' and 'Tokri' making created an ambiance of India's traditions. The girls were seen reviving the old & forgotten 'Art & Handicraft' forms. 'Mitti De Khidaune', 'Khiddo', 'Peerhi', 'Rassa' and 'Eennu' making were also conducted. An Indian orchestra added colour & excitement to the evening.
"Youth Festivals are perfect platforms that support and promote our traditional music and raise awareness about the diverse cultures of India. Indian folk music is very rich and the Youth & Heritage Festival going on at our college, is showcasing this quite well. What's more, the festival is providing a great opportunity to young girls, to showcase their talent in different fields." Said Mrs. Jaspal Kaur, Principal, Dev Samaj College for Women, Sec 45, Chandigarh.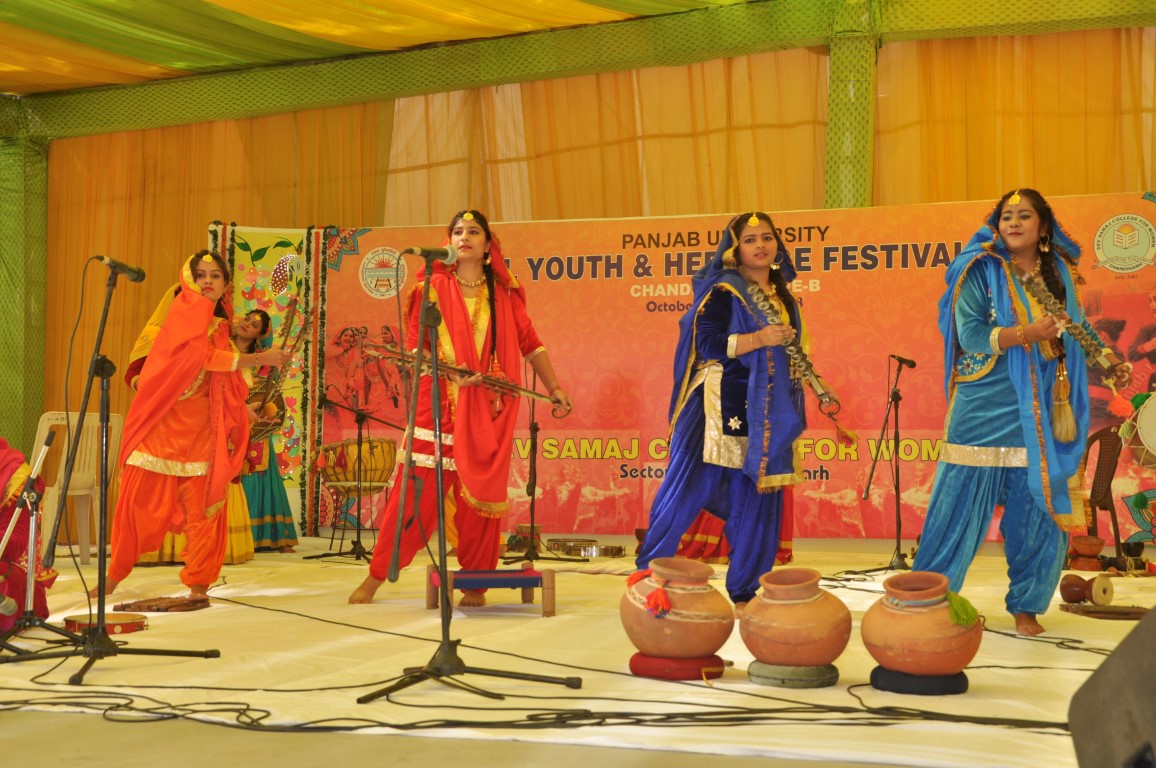 Mr. Rakesh Kumar Popli, PCS, Additional excise and Taxation commissioner cum collector (Excise), UT, Chandigarh was the Chief Guest for the function. Also present on the occasion was Dr. Agnese Dhillon, Secretary, Dev Samaj Managing Committee. The Chief Guest encouraged the students to preserve the country's  traditional heritage and also gave away the prizes.