First Motion Poster revealed at the Zee Cine Awards.
Honey Singh who is making his solo debut with Zorawar, a PTC Motion Pictures & PTC Punjabi production, recently released the first motion poster at the prestigious Zee Cine Awards in Mumbai in front of leading Bollywood personalities like Karan Johar, Shahid Kapoor, Ranveer Singh, Sonakshi Sinha, Parineeti Chopra, and many more.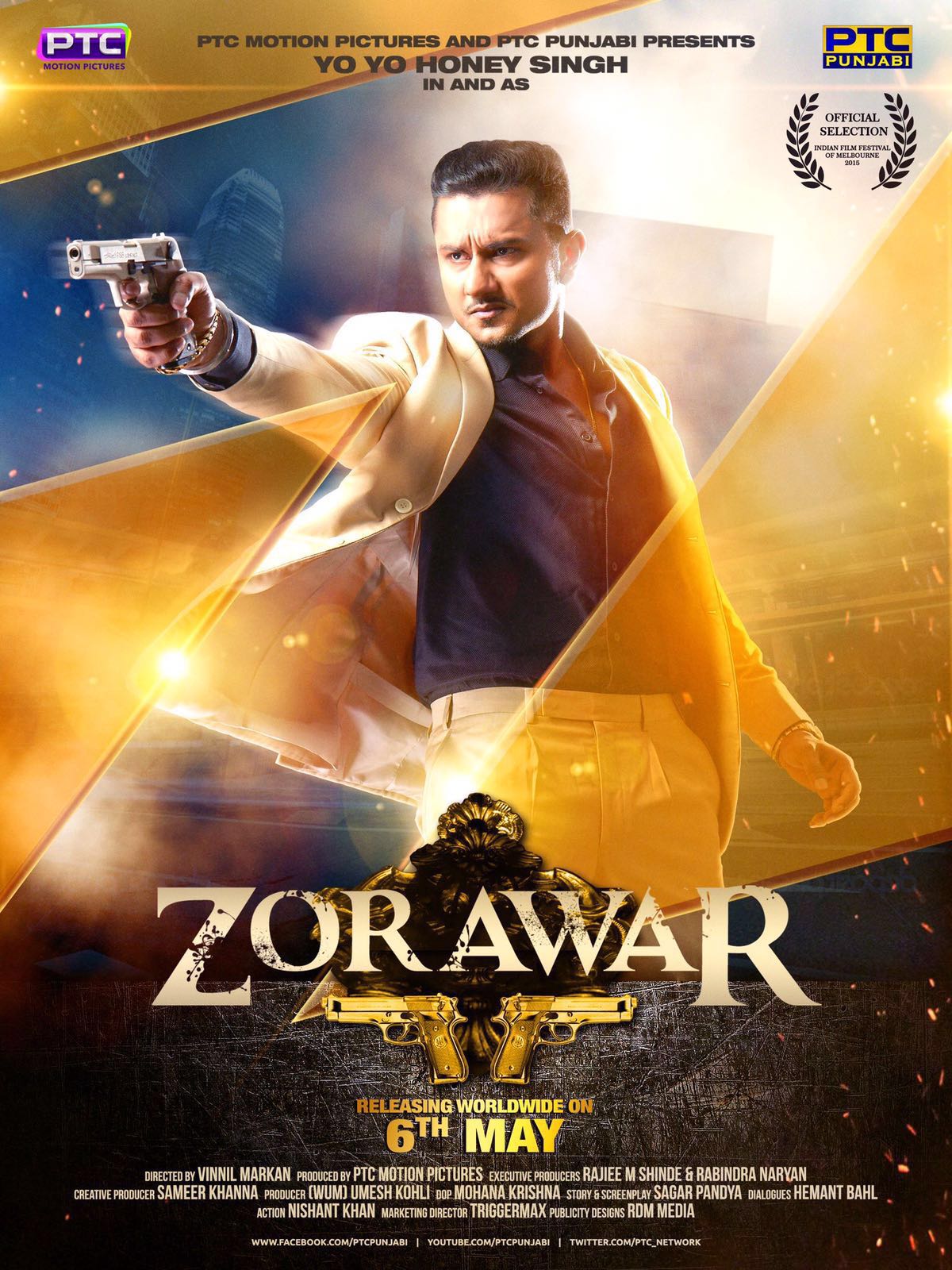 Zorawar will witness the emergence of YoYo Honey Singh as the Actor. The movie, shot extensively in South Africa, London and Punjab, is a story of a young soldier who is serving his country with passion. Zorawar is a journey of a son in search for the truth and his identity in a world surrounded by lies. YoYo Honey Singh plays the lead character of Zorawar, along with famous Bollywood Actors Pawan Malhotra and Mukul Dev. Zorawar releases on 6th May, 2016.
Rajiee M Shinde, Director & CEO – PTC Network & PTC Motion Pictures said "Zorawar is the first movie to be shot at a scale which is unmatched in the Punjabi Film Industry so far. With a Global Star like YoYo Honey Singh at the helm of Zorawar, we will ensure that the reach of Punjabi Film Industry grows beyond the Punjabi speaking audiences, thus making this Film a Truly "Indian" product to watch out for."
Rabindra Narayan, President & Director – PTC Network & PTC Motion Pictures said, "The sheer scale of production of this film is spectacular and the storyline binds the audience interest and keeps them glued.  Rage that he is across the world, YoYo Honey Singh, as an Actor, a Music Composer and a Singer, the Film is a through and through Entertainer to look forward to."