NewZNew (Chandigarh) : He is a sports doctor with a master's degree in sports medicine. He is also a national level bodybuilder with Mr Chandigarh and Mr Mumbai titles under his belt. Having successfully spent close to a decade in weight loss management, running a popular practise in this region and Delhi, Dr Sunny Bawa has now turned a writer – writer not for the sake of writing alone, but also making a difference in this world being weighed down by obesity.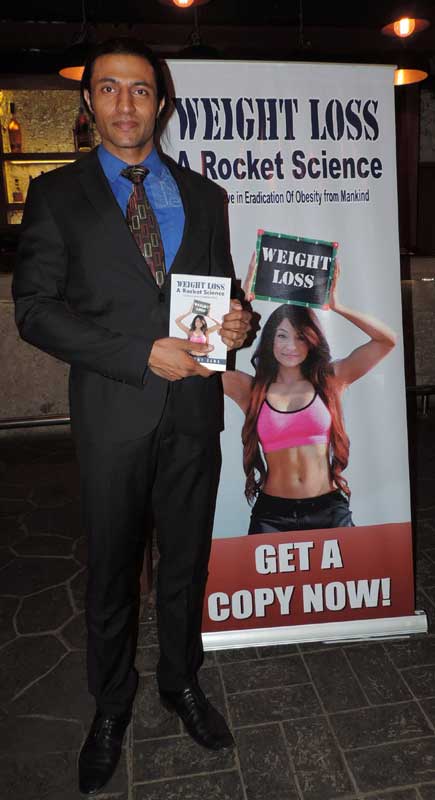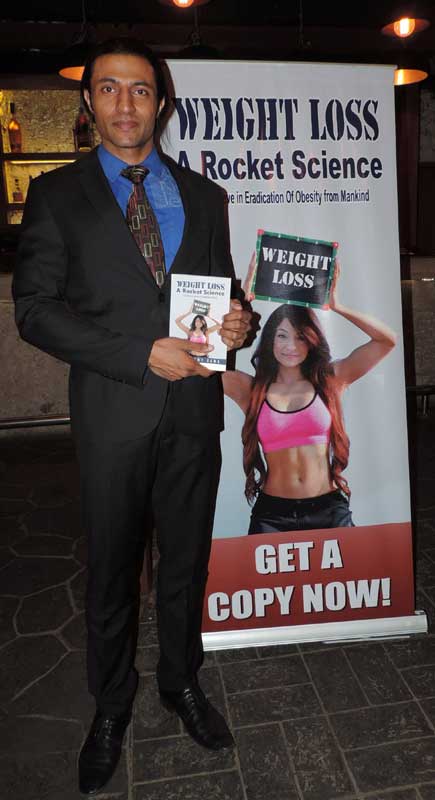 The title of his book, released at a small function amidst family, friends and some transformed patients, is expectedly on his favourite subject "Weight Loss A Rocket Science". From the title the book, published by Partridge India, may sound technical in nature but it has been written in a simple, conversational style aimed at demystifying the subject which is worrying almost every family, especially in the North.
Spread over nine chapters, the book focuses on a holistic approach towards weight loss, and not just about dieting and gyming. To make reading interesting the writer has dug deep into his vast personal experience with patients to quote examples and explode popular myths. In his book, Dr Bawa has also shared a unique biochemistry quotient (bio Q, in short) theory he has developed during his practice which has thrown up limitless possibilities of customising a plan for a patient depending on his or her bio Q parameters.
As he has spelled out in the introduction to his book, Dr Bawa firmly believes that the same philosophy applies to a weight loss journey as for other endeavours in life 'you have got to start to finish what you started'.  "You don't have to rob a bank to get started; you just need to do one small thing at a time. That little more to reach your weight loss goal may be any of the following: starting a walk for ten minutes; having three to five cups of greens/fruits a day; doubling your water intake; fasting once a week and substituting your fizzy drink with a fresh lime. You got to be relentless, and you got to be persistent towards the weight loss goal that you want to achieve."
He informs that there are four species on this planet which are prone to get fat, and these are cats, dogs, rats and humans, of course. Why is it that only us humans, and animals under our food guidance like cats and dogs, are prone to get fat? Why don't birds get fat? Why not tigers? Why not wolves? Why don't fishes get fat no matter how abundant their food supply from nature?
He is convinced that there is something fundamentally wrong in the food we eat, and not our genes or environmental pollution. Why do almost 70 percent of humans get fat in the modern world wherever there is abundance of food, while the rest of the 30 percent are absolutely healthy despite these two sets of people living in the same environment? There are so many whys to wonder about, and my book helps you unravel the whys and the secrets of food, body, psychology, biochemistry and pathology of obesity.
The writer has divided the overweight/obese patients broadly into four categories: Ignorant obese, diseased obese, food addict obese and knowledgemongering obese. Ignorant obese form the main chunk of overweight people and are typically those who have high-calorie concentrated food or low physical activity or both, with no medical problems, and they do it all unknowingly. Diseased obesity is an overweight/obesity condition caused by disease or pathology. About 30 percent of my patients fall in the category of food addict obese. Food addiction is a chronic disease related to unhealthy relationship with food, so much so that a person is unable to stop or control food intake despite the immense pain, suffering, and overall harm it is causing.
In my clinical practice, knowledgemongering obese make up 20 percent of the total obese patients. They are typically IT savvy professionals who create hindrance in the execution of their therapy by implementing their own fundamentals derived from unreliable resources in weight loss therapy. The resources they access can be based on their little knowledge, through the Net, through their own old experience, advice from people without the knowledge of a doctor, dietician, or fitness expert who can treat them for weight loss. They have very high chances of discontinuing therapy and are one of the most difficult patients to treat.
Says Dr Bawa, while weight loss medicines may be suitable for adults who are obese, not overweight, with the advent of new technologies, non-invasive procedures are fast becoming popular modes of weight loss. Of them, the prominent procedures are ultrasound weight loss, radio frequency laser lipolysis, cryotherapy and mesotherapy. Invasive procedures are usually confined to morbidly obese patients on whom all other procedures have failed as these invasive procedures have lots of side effects, he adds.
To conclude, Dr Bawa says scientists throughout the world are worried and are doing all they can to stop the obesity epidemic. And, I hope, this book enlightens you with some facts about being obese and empower you to take good decisions to control this epidemic for your better health and fitness.
"Thank to you for supporting a good cause. If you are someone who wants total control over your health, and that of your loved ones, then this is the book for you. Reading this book, I believe, will enlighten you by raising your consciousness to good health."