13th Global Youth Peace Fest to focus on Global Youth Partnerships for Peace : Over 250 young people from more than 30 countries would be participating in the 13th Global Youth Peace Fest here, from September 30 to October 2. This year, the overarching focus will be on revitalising global youth partnerships for sustainable development, the spirit governing SDG-17 (Sustainable Development Goal-17).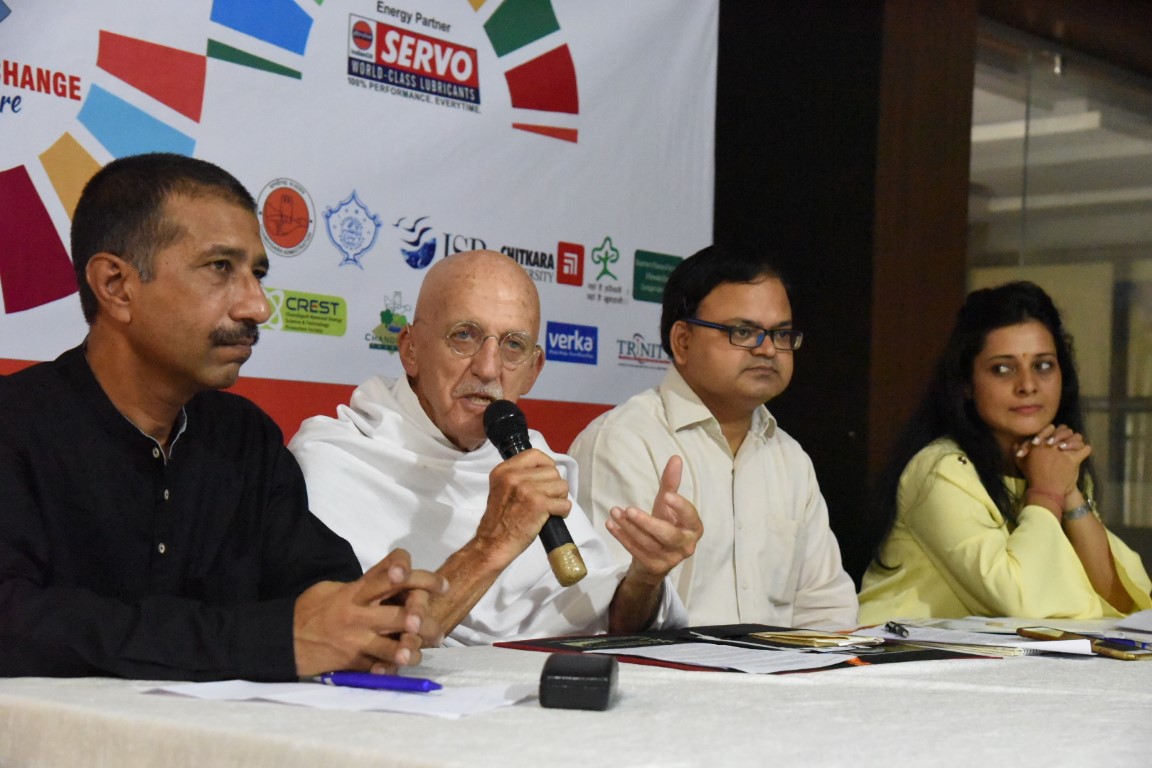 "The major objective is to literally crowdsource the demands and aspirations of the youth so that they can have a voice in shaping a new, peaceful and sustainable world," said, Pramod Sharma, founder-coordinator of Yuvsatta-NGO, which has been organising the global youth peace festival for the past 13 years in the city beautiful – Chandigarh. The announcement incidentally came on the World Tourism Day at a press conference at Chandigarh Press Club here today.
Also Read : Sony SAB Beechwale Star Cast, Wiki, Timing, News, Picture and Others
This year GYPF 2018 is majorly supported by Indian Oil Co. Ltd., Indian School of Business (ISB), Mohali, Chitkara University, Department of Environment, Forests & Wildlife, Science & Technology and Tourism of Chandigarh Administration, Chandigarh Institute of Hotel Management, Sector 42, Peoples Convention Centre and CRRID, Chandigarh.
Mr. Sandeep Jain, Chief General Manager I/c Indian Oil Corp Ltd Punjab, J&K, HP and Chandigarh, said, "I am happy to note that 13th edition of Global Youth Peace Fest 2018 is being held at Chandigarh. We all know that the world today is passing through a tumultuous phase with violence being the order of the day. It is not only making the society restless but also endangering the very existence of human race on planet earth. In this seemingly dark phase, the only ray of hope seems to be emanating from the youth of today whose positive energy and innovative ideas, if harnessed in right direction, can help restore sanity in these times of upheaval.
He further added that Indian Oil being energy of India is always committed to support, nurture and build this great human young capital so that they become the torch bearers of peace and tranquility. I wish this even a great success with the hope of seeing the young and energetic leaders of tomorrow making this world a thriving, just and sustainable place for future generations.
Also Read : American Gandhi Promoting 12th Global Youth Peace Fest-GYPF 2017
Ever since it began in 2006, the GYPF has always maintained a focus on young people and the idea has been to establish a global network of youth who can work for transformational change. In recent years, the effort has been to synchronise with the sustainable development goals. "We realised that GYPF is actually striving to create youth partnerships for a better future and so this explicit focus on SDG-17 this year," says Pramod.
Apart from the overarching theme, the GYPF 2018 will witness discussions and deliberations on four major themes – celebrating women's rights, living in harmony with man and nature, peace building and youth activism and the role of the youth in achieving sustainable development goals.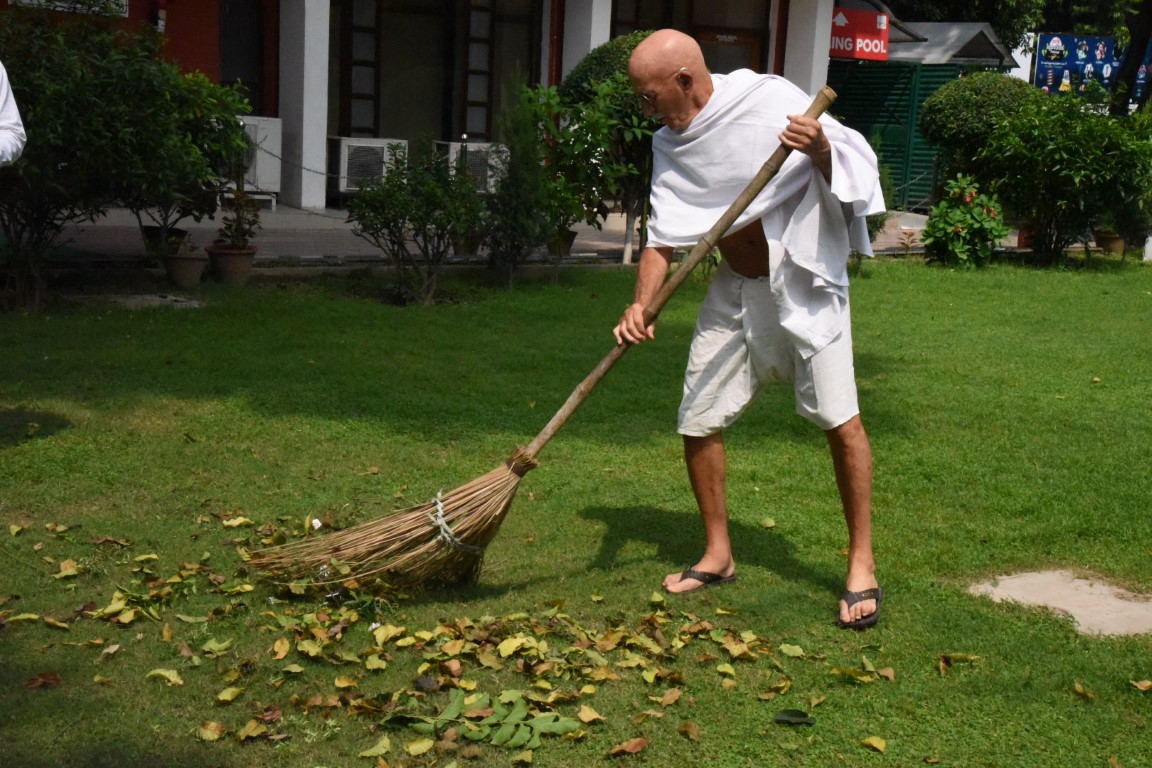 "Youth partnerships for a better future and a better world are an idea whose time has come," said the American Gandhi, Bernie Mayor-the Brand Ambassador GYPF, who has been participating in the GYPF for past nine years now.  "It is important for young people across the world to join forces and demand a better future for them and for generations to come," he added.
One of the major partners of GYPF 2018, Debendra Dalai, Chief Conservator of Forests & Wildlife and Director, Department of Environment, Science & Technology, Chandigarh Administration said that it's a blessing to host so many international delegates at Chandigarh. And it is pleasing to inform that India with a total geographical area of 2% of the entire world sustains 16-18% of human population and 16% of live stock population of the world.
Inspite of this biotic pressure, 21% of geographical area of the country in under forest cover and green cover which reflects the pro-active action and effort by Government of India to conserve the nature and environment for posterity. Similarly, our green and beautiful city of Chandigarh boasts of having total forest & green cover of approx. 41%. And through this Global Youth Peace Fest, we'll like to share this message of conservation of nature and environment to spread around the globe for sustainable development and peace.
The inauguration of the 13th GYPF on September 30 at Chandigarh Institute of Hotel Management will witness young people from participating countries deliberating and discussing on their idea of a sustainable world and how they can form partnerships among themselves. Some of the participating countries include Afghanistan, Australia, Bangladesh, Ethiopia, Fiji, India, Kenya, Indonesia, Nigeria, Nepal, Malaysia, Mauritius, The Netherland, Philippines, Syria, South Sudan, Sri Lanka, Sudan, Tanzania, Uganda, Zimbabwe & USA etc.
Coinciding with the 13th GYPF, Yuvsatta will celebrate Nonviolence Week (Ahimsa Week) from September 27th to October 2, 2018- birth anniversary of Mahatma Gandhi. As part of this, American Gandhi Bernie Meyer and Indonesian Gandhi Agus Indra Udayana, President and Founder of Ashram Gandhi Puri will visit local educational institutions in Chandigarh and interact with the students.
During the week, Carmel Convent School will be connected with another School at Yerevan in Armenia and St. Joseph Sr. Sec. School will connect with students in Malaysia.
On the inaugural and concluding day of GYPF, folk Cultural Artists from North Zone Cultural Centre, Patiala will showcase rich Indian music and dance for international delegates. An 'IndianOil One World-One Sky Kite Flying Event' will be held on October 1, 2018 at the Indian School of Business, Mohali where the international delegates will learn kite flying. Youth Leadership Awards for established international youth leaders will be given away on the inaugural day.
On Gandhi Jayanti day, October 2, 2018, Peace awards will be given to principals of five city Institutions namely TK Razdan, Principal of Chandigarh Institute of Hotel Management, Reema Dewan, Principal of Delhi Public School, Sr. Mary Supreeta, Principal of Carmel Convent School, Dr. Vibha Ray, Principal of DAV Sr. Sec. School, Lahore, Chandigarh and Ramesh Kumar, Lecturer at Govt. Model Sr. Sec. School, Dhanas.