Over 200 young leaders and peace activists from over 25 countries will be participating in this year's 12th Global Youth Peace Fest-GYPF 2017 which will take place in the three cities of Chandigarh, SAS Nagar, Mohali and Amritsar, in India, between September 29 and October 2, 2017. This was announced by the Yuvsatta coordinator, Mr. Pramod Sharma at a press conference here today at Peoples Convention Centre, Sector 36, Chandigarh.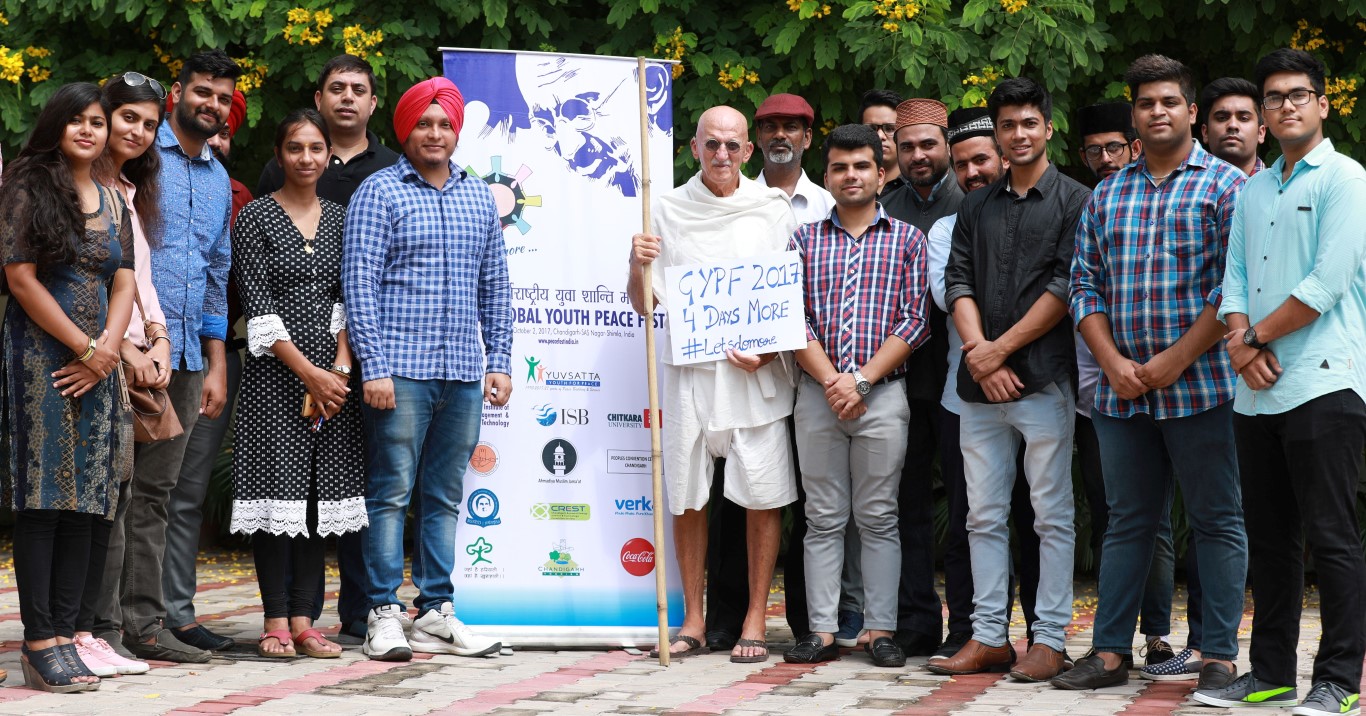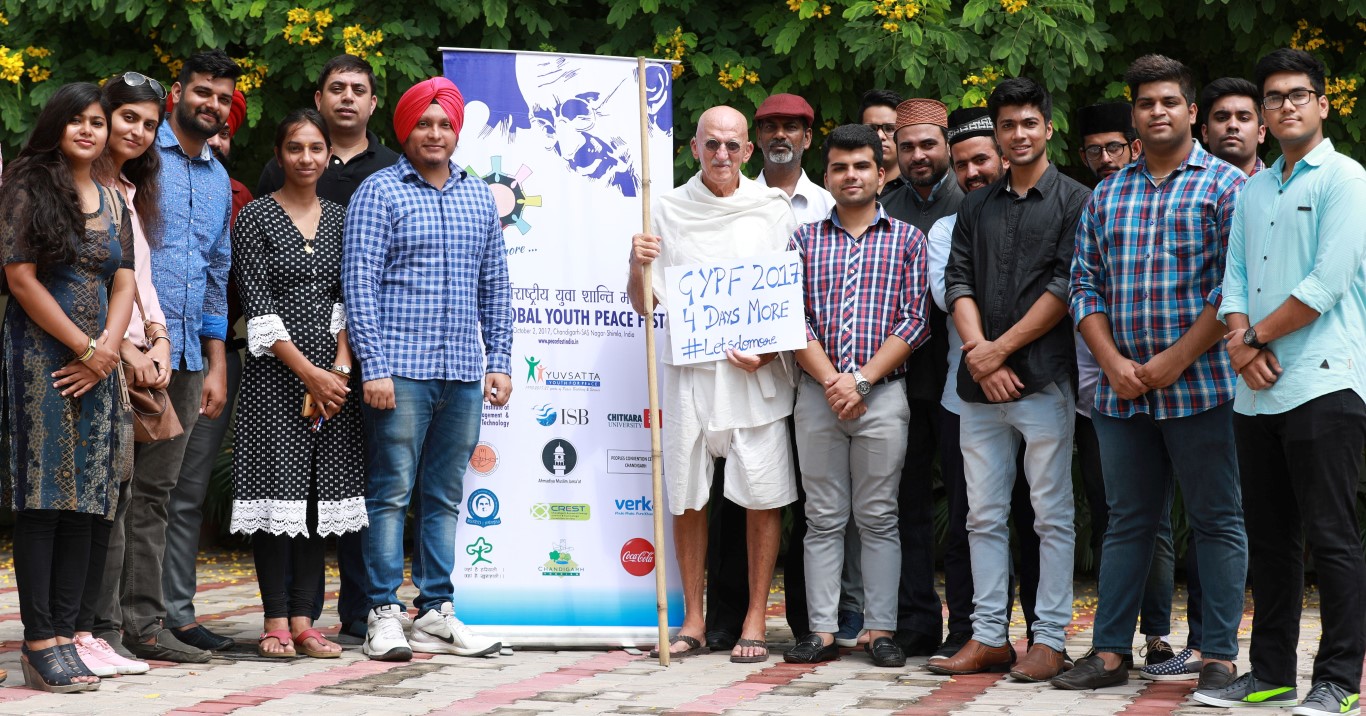 To counter the growing violence and intolerance among people, Yuvsatta volunteers also plan to observe a 'NON-VIOLENCE WEEK' in which American Gandhi Bernie Meyer, the brand ambassador of annual Global Youth Peace Fest, will be visiting different institutions like and Chitkara University, Dev Samaj College of Education, Carmel Convent School, Gurukul Global School, Chandigarh Institute of Hotel Management, Sector 42 and Indian School of Business to further promote the Gandhian spirit of 'live & let live'. Bernie Meyer also plans to administer a pledge to uphold values of non-violence among over 5000 students of these educational institutions.
Sharing his thoughts about the Global Youth Peace Fest-GYPF Bernie said "GYPF  aims to promote nonviolence and youth leadership. Youth must learn techniques of non-violent conflict resolution so that they can resolve disputes through negotiation and communication, rather than through violence and confrontation. It moves the heart to see young people trying to end war and trying to live in peace together. We dance, we sing, we play, we think and talk, we celebrate our diversity".
Young people from over 25 countries of Afghanistan, Albania, Bangladesh, Bhutan, Canada, Ghana, India, Indonesia, Japan, Liberia, Mongolia, Malaysia, Nepal, Nigeria, Palestine, Philippines, Russia,  S. Africa, Sri Lanka, Syria, Thailand, USA, Uganda & Zimbabwe etc. will be participating at this year's 12th Global Youth Peace Fest-GYPF 2017. This unique Global Youth Peace Fest promotes the spirit of volunteering and youth leadership in key areas of development intervention so that the world can move closer to achieving the sustainable development goals.
Major partners in the initiative are Chandigarh Institute of Hotel Management & Catering Technology (CIHM), Sector 42, Indian School of Business (ISB), Ahmadiyya Muslim Jama'at International, Chitkara University, Department of Environment, Forest & Tourism of Chandigarh, Peoples Convention Centre, RGNIYD & YMCA.
Avtar Singh, Director of Peoples Convention Centre added that in last twelve years this annual Global Youth Peace Fest has promoted Chandigarh as city of peace and global brotherhood. TK Razdan, Principal of Chandigarh Institute of Hotel Management said that to channelize youth energies for betterment of world such endeavours should be supported at all levels.